If there's one thing Midwestern American's love more than enjoying a libation or two, it's being able to do so while admiring the views of their local area. And who can disagree with them? Nothing quite confirms you've made it like having an Old Fashioned in one hand while the other sweeps theatrically across the vista. 'Look at us', indeed.
As any Brit who has traversed the States will know, it's not exactly miniature and narrowing things down to a decent drink and a decent view can be tough. But we're here to help, with these; our 4 IDEAL rooftop bars in the Midwest, USA, to check out today.
Having been in business for over 25 years, Brit's Pub Downtown has earned Midwest legend status in the world of rooftop bars. It's often described as being the worst kept secret in Minneapolis, having become a well-loved feature among tourists as well as locals. In fact, they're so popular that they won the respected Pub Of The Year award for 2019. 
When you look at the sheer scope of ambition this pub boasts, it's easy to see why. With a capacity stretching to over 2000 people in good weather, they've made expert use of their space, with an all-grass bocce ball area and football (sorry, soccer) pitch taking up much of the outside space. True to the name, you'll find them showing Premier League matches inside, where they have an overflow venue in case of unexpected summer showers or cold winter nights where you can warm up in front of the fire. Talk about putting your best foot forward!
Considered to be one of the best rooftop bars in all of Chicago, according to CoolThingsChicago, this intimate space has a big reputation to live up to. With room for just 35 people, it's certainly not as grand as some other rooftop options in the Midwest, but this was a purposeful move aimed to create a warm, intimate space for guests. It works.
The décor isn't the only thing this place has going for it, though; aside from the innovative, award winning cocktail menu, the Up Room is also in a prime location in downtown Chicago, giving you great views of the city around you, panoramic style. In the winter, this view can be viewed from 360-degree angles from inside the glass walls, while in the summer many enjoy getting out on the patio terrace to take things in properly and breathe in some of that windy air. It's impossible not to be blown away (not literally of course).
360, ST. LOUIS 
Located almost 400 feet above downtown St. Louis atop the centrally-located Hilton Hotel, this rooftop bar is a must-see. And you must see it, the views are incredible. Unsurprisingly, the name 360 comes from the view you receive of the city below, with the ability to take in the sweeping views in all directions. This wonderous view includes a birds' eye view right into the Busch Stadium, if sports are your thing. 
Being so close to a stadium, this location does get extremely busy on game days, so it's best to arrive as close to its opening time of 4 PM as you can, if you plan to visit on one of these days and actually watch some baseball being played. 
Although its views are the main focal point of this location, they're not the only thing going for 360; they also have an extension wine, beer and cocktail selection, and a delicious dinner menu. They do Cajun and Creole food, including lobster roll, fish tacos and beignets, just brilliantly. Now that's the kind of drinking food we can raise a glass to.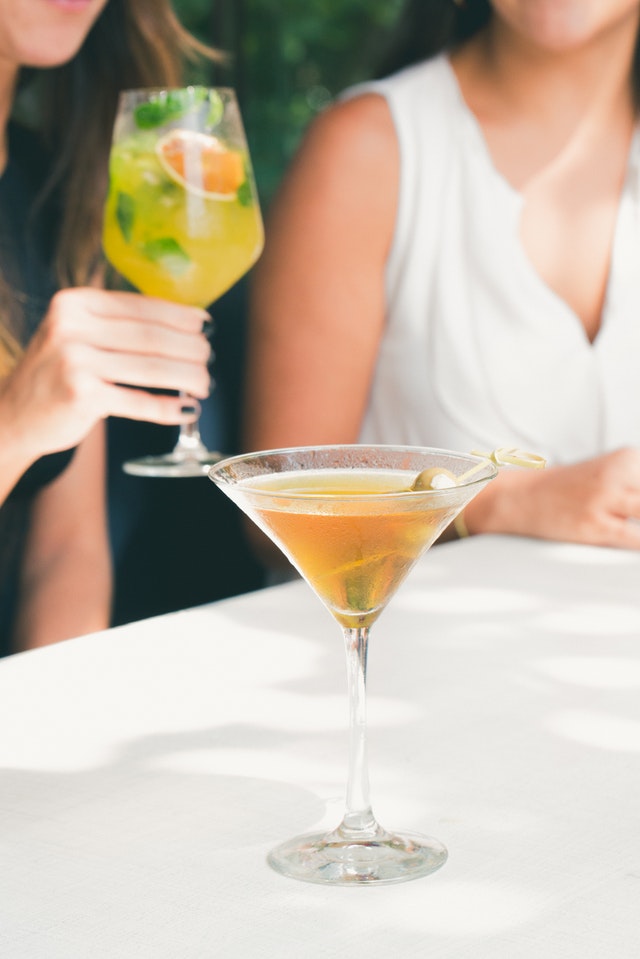 Located in the heart of Kansas City in its Power & Light District, Drunken Fish will provide wonderful 360-degree views no matter what time of day you visit. During the day, you'll get to watch the bustling city below, and at night, you can enjoy a thousand bright lights of the City of Fountains first hand.
This isn't the only thing that makes this bar stand out, however; unlike other rooftop experiences offering very minimal food options, this venue makes feeding you well their priority. With luxurious three-course meals on their menu in addition to a wide array of alcoholic beverages, this is as close as you can get in the Midwest to a Las Vegas rooftop experience (check this article to see what we mean). In fact, their sushi and Japanese small plates have a sterling reputation.
With four different locations around the Midwest, their Kansas City venue has been voted 435 Magazine's Best Rooftop Bar. We might just have to agree.