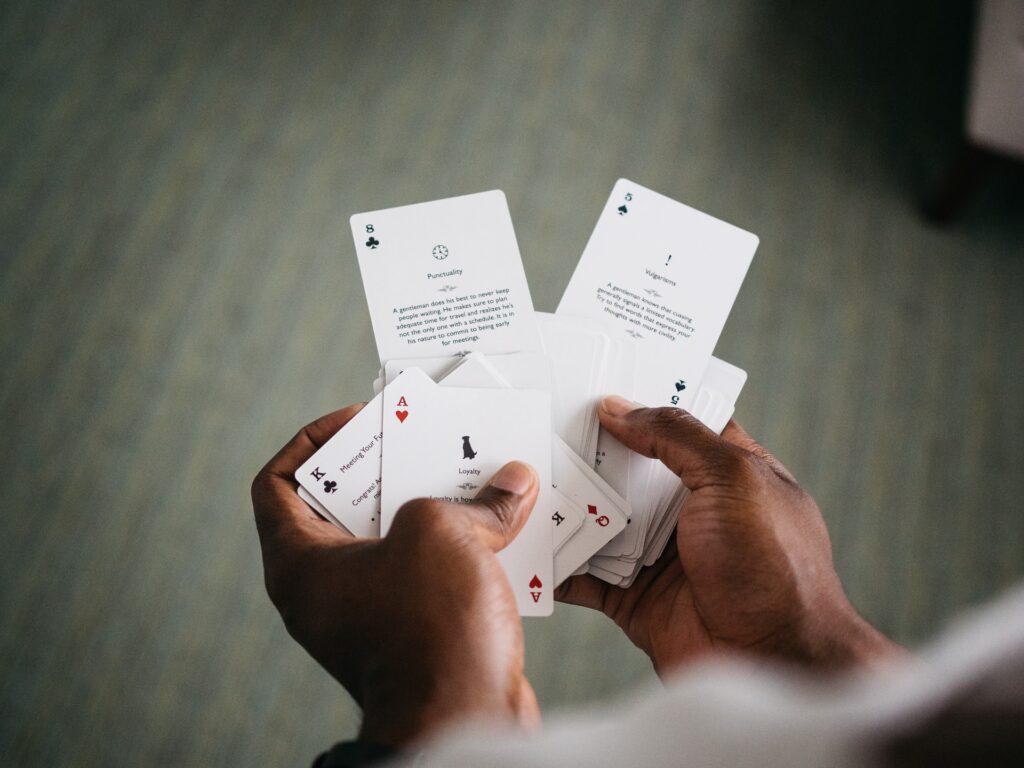 Casinos are places of glitz and glamour, of opulence and over doing it, of brash displays of wealth designed to evoke wonder and wallet opening. In the modern world, attracting more visitors to a casino or gaming site is a more simple affair, with a casino bonus for new customers reliably pulling in the punters. But back in the day, before the internet, the offer had to be larger than life to bring people to a bricks'n'mortar location, with the setting of shiny world records once integral to a casino's offering. 
Whilst now a forgotten part of the overall package, this was once a legendary element of a trip to Vegas, Macau or Monte Carlo. A trip down memory lane today, then, with these 5 of the most fascinating casino world records.
RECORD #1 – THE FURTHEST THROW OF A PLAYING CARD
Starting off with a record that was actually set outside of a casino; in 2002, Rick Smith Jr. gained the world record for the furthest playing card throw – a whopping 65.96 metres! Now, anyone who has ever thrown a card or even a paper aeroplane will know that's no mean feat. The air usually takes something so flimsy and deposits it erratically close by. 
But the American magician Smith Jr. had form in this department. In fact, he was already well known for his achievements with playing cards, also holding a record for the fastest card throw, hitting a massive 92mph, and the highest playing card throw, too. Smith actually set both the fastest and the furthest card throw on the same day – 21st March, 2002 – at the Convocation Centre in Cleveland Ohio. Some say it was luck, others sleight of hand. We just think he was damn skilful. 
RECORD #2 – THE LARGEST FAN OF CARDS
In 1994, the world record for holding the largest fan of playing cards was set by Ralf Laue. Laue managed to hold an astonishing 326 cards in a fan formation, in one hand, with all the colours and values of each card completely visible. Yep, you read that right; a whopping 326 cards! We're finding it hard to even picture that. Now, imagine using that to cool off in the heat of the Vegas desert…
Anyway, Laue has also gone on to set many more world records since, including pancake flipping and the fastest game of Operation. We'd say get a hobby Laue, but sounds like you already have a few!
RECORD #3 – THE LARGEST TABLE
In September of 2012, the Viejas Casino in Southern California was home to the largest functioning Blackjack table that has ever been built. Whether that's your idea of heaven or hell is a moot point; the record was set and remains to this day.
Measuring a staggering 120 times the size of a regular Blackjack table, the huge counter was recorded to be almost 207m² in surface area, with the Blackjack dealer having to stand on it for the duration of the session, projecting his voice like a champ.
It was created in celebration of the casino's 21st birthday – one hand played by six special guests, using comically oversized casino chips and playing cards, to match the scale of the table.
Hmmm, we don't see this thing catching on.
RECORD #4 – SIMULTANEOUS SLOTS
In 2013, in the Mohegan Sun casino, a record-breaking "Largest Slot Machine Tournament" took place with the aim of getting in the world famous Guinness World Records Book. Fascinatingly, whilst this was going ahead, participants also inadvertently broke the world record for the most slot machines to be running the same game, simultaneously.
At 6am, that morning, there was a line stemming all the way around the casino, full of people that were more than eager to register for the competition and be part of this outrageous (some might say pointless) feat. At the time, Mohegan Sun was home to nearly 6,000 slot machines, so it really was quite the accomplishment! Just imagine the noise.
RECORD #5 – TALLEST TOWER OF CARDS
And finally, let's revisit playing card records. Back in 2007, American Architect Bryan Berg built a huge 7.86 metre house of cards, bettering his previous attempt to reach the record. Berg reportedly used 1,000 decks of cards to build the main section of his artistic construction, requiring another 100 packs to create the accompanying card buildings. There was no tape or glue in sight, each section being held together by pure will, and a good amount of baited breath. Whilst certainly not as stable as one of the world's tallest skyscrapers, it didn't need to be!
Due to the size and elaborate nature of the structure, Berg had to knock the entire thing down himself, in order to prove that it really was free-standing! You could say thar although it was tall, his tower of cards was only the tip of the iceBerg. Actually, don't say that; it didn't quite work as a pun.
So, what might you do to secure your place in the Guinness Book Of World Records?