The CBD oil market in the UK has grown significantly over the last couple of years, and it seems like the cannabis derivative is everywhere right now. Research suggests that more than 1.3 million in the UK use CBD products to self-medicate on a daily basis, for reasons ranging from the product's reported anti-inflammatory properties to its potential for stress relief.
But with so many variants on the market, how do you go about choosing the right one? The problem is that the CBD market in the UK is very much unregulated, which can make it difficult to know who to trust when buying CBD oil. A recent BBC investigation found that low-quality CBD oils are common in both outlets and online stores. Shockingly, some CBD products were found to contain no CBD at all.
We'll repeat, how to find a reliable CBD product? Well, when you're looking to buy CBD oil, be sure to stick to reputable CBD oil manufacturers that specialise in high-quality products, and that promote health and wellness as their main goal. And here's how you identify such products; our 6 steps to choosing the IDEAL CBD oil for you.
AVOID AMAZON
First things first; just as anyone who has bought anything off the internet recently will know, the convenience and veneer of respectability that Amazon brings is hard to look past. But where CBD products are involved, it's best to go direct to a CBD oil supplier rather than using the world's largest online retailer to deliver the goods.
This is because the platform prohibits CBD, meaning that most of the hemp products that show up on a search for CBD oil on Amazon are likely made with hemp seed oil, which doesn't contain any significant amount of CBD.
CONSIDER HOW THE CBD IS EXTRACTED
There are a variety of ways which companies use to extract CBD from the cannabis plant, with some resulting in a better product than others. Indeed, CO2 extraction is considered to be the purest and most efficient method of extraction, with no toxic additives required. When shopping around, always prioritise this method of extraction where possible.
QUALITY CERTIFICATES
To ensure the quality of the product you're buying, you can search online for accompanying lab reports, of which any reputable company should provide. But beyond the compound's profile, you also need to check whether the manufacturer has tested the product for contaminants.
A trustworthy, responsible brand tends to be more transparent and posts these lab reports on their site. If you think you have concerns or additional questions about the reports, make sure to contact the manufacturer first before buying.
Always check for Certificates of Analysis (COA) or third-party lab reports. These documents confirm the potency and purity of products and ensure that they don't contain any harmful toxins or substances.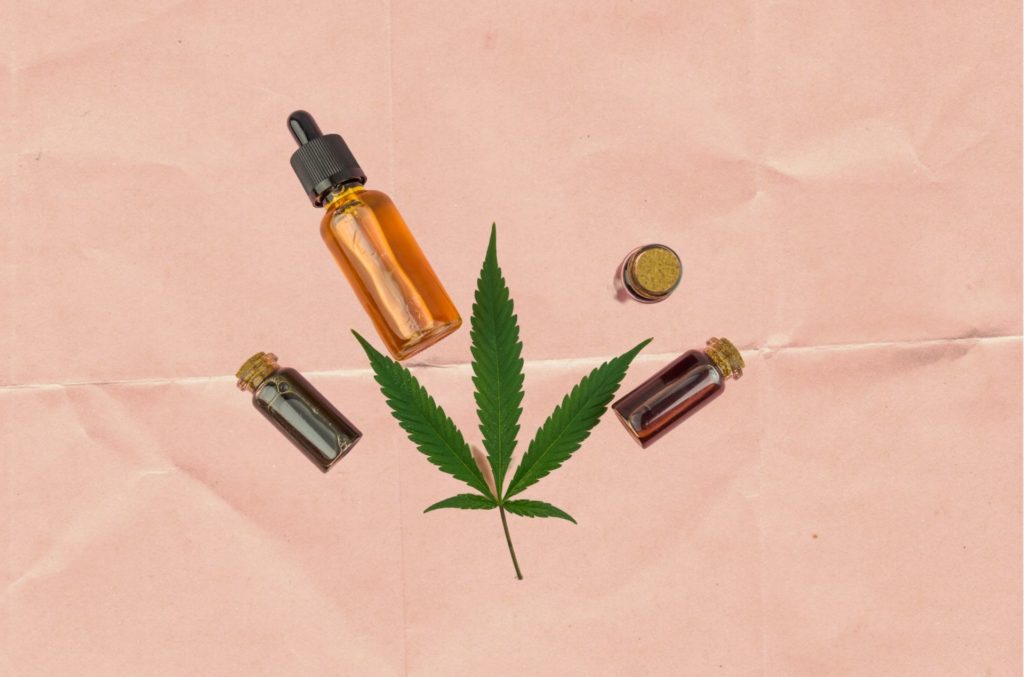 ORGANIC AND NON-GMO
Such certificates and reports can also enlighten you about if there are any contaminants present in the manufacturing process and the final product. You will particularly want to look out for (and avoid) heavy metals, microbial compounds, and solvents, and seek confirmation that the CBD products you're considering are free of herbicides, pesticides, and chemical fertilizers.
TRANSPARENCY
Transparency surrounding the ingredients matters, not only for what's going in your body, but also to get a more overarching picture of whether or not the company is reputable in its business practices.
So, ask yourself; is information about the company and its products easily accessible? Does the company make its production method, third-party lab reports, and refund policy clear? Transparency is essential in the CBD industry if it's to survive, since public mistrust is the default position where such products are concerned.
SOME OF THE BEST MARKETS ABOUT
Since different customers have different needs and different stores stock different products; in short, there's no one store that will be best for everyone. Below are three suppliers which are generally considered to be amongst the best:
Blessed CBD
Blessed CBD was voted the best CBD oil in the UK by corporations such as the Manchester Evening Times, HerbMighty, and The Mirror. The company is passionate about helping people lead happier and healthier lives.
Organically grown on licensed farms and crafted with care, these CBD products are used by thousands of people in the UK. Blessed CBD sells full-spectrum CBD tinctures and creams that are packed with an array of beneficial cannabinoids, flavonoids, and terpenes.
Ingredients are sourced from non-GMO organic hemp and there are hundreds of positive customer reviews online, showing general appreciation for the company and its products. Blessed CBD offers free next day delivery in the UK, which is also pretty great.
Provacan
Provacan is one of the few suppliers in the UK that offers CBD oil in a variety of dosage levels. This means that its products are suited to new, intermediate, and experienced users.
Provacan is known in the CBD industry for its use of organic hemp that is sourced from Europe, with all of their products are lab tested. The company's mission is for everyone to have access to non-psychoactive and legal cannabis products.
There is a wide product range, including CBD oils, gummies, capsules, topicals, edibles, isolate, vape products, and more. 
Hemp Botanics
Hemp Botanics is committed to providing the UK, Europe, and a few other countries with high-quality, American, hemp-based products. The company has garnered a reputation for being a trusted provider and wholesaler of all-natural hemp products from some of the best brands in the industry.
All of the Hemp Botanics products are third-party lab tested to ensure purity and potency. This means that every batch of products meets strict quality and consistency standards.
There is an impressive collection of CBD products, including: Oils and tinctures, capsules and suppositories, topicals and skincare products, vape and concentrates, massage oils, organic terpenes, and more.