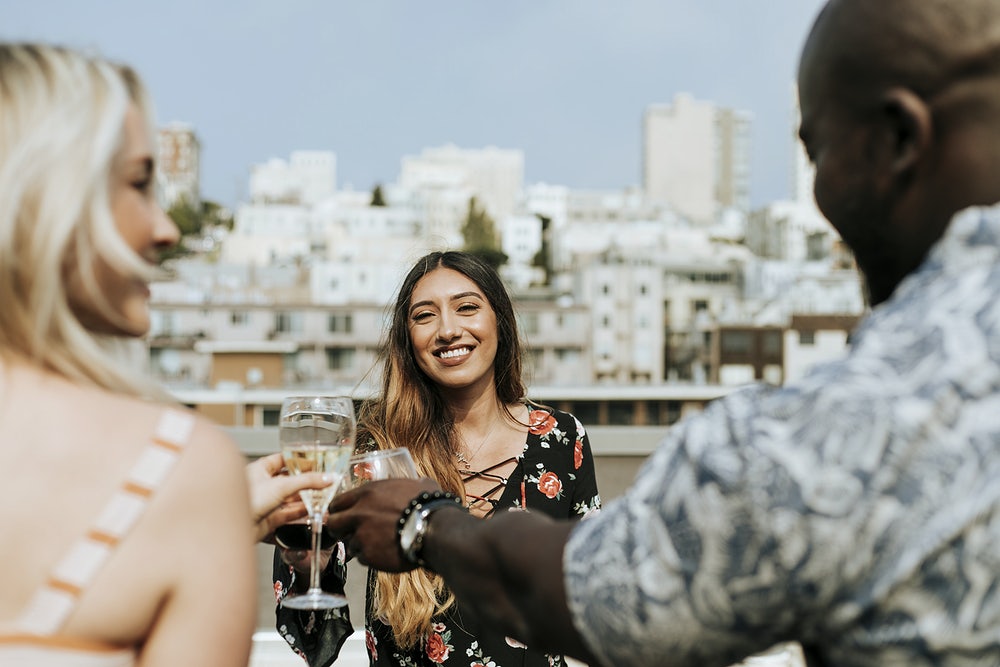 There's nothing quite like socialising with friends and family, and the warm, convivial feeling it brings. For a few hours, it can feel like all is right with the world and that stuff raging beyond is just an illusion. Right now, we all need a little escapism, hey? Unfortunately, the new norm has limited the opportunities to socialise in public but if the Killers have taught us anything, it's that a negative can be turned into a positive. Quite frankly, the changing landscape is the perfect reason to revamp your home to welcome in guests.
Yep, right now (and we think we've interpreted current government advice correctly), small socially distanced but sociable gatherings at home are the perfect way to spend time with loved ones without the risks of being around hundreds of people. With that in mind, here's how to become the hostess with the mostest, with our 6 tips on making your home more party friendly.
INJECT THE FUN FACTOR
Just because we're all adults here doesn't mean fun should be replaced with functional. Nope, remove those extra seven letters and all the baggage that those extra years bring, and instead embrace your frivolous side.
If you plan to entertain guests on a frequent basis, it makes sense to kit out your house with fun items which encourage out the inner child in your guests. Whether that's achieved by adding competitive games, prompts and props for social activities, or a home entertainment system is up to you. Either way, the right investments might even lift the monotony of daily life as well as bringing colour to your weekends. When well researched, they may even add value to the home, too.
Of course, with hostessing with aplomb the focus here, you'll want to consider the people most likely to visit, and play to the crowd accordingly. This should help guide your decision-making throughout the upgrade and 'funification' (nope, not 'unification', spell check) process.
CONSIDER KITCHEN REDESIGN
When it comes to hosting parties at home, the kitchen is often the hub of activity. From preparing food to serving drinks, the lovely kitchen space ensures your guests are comfortable, relaxed and entertained.
However, an outdated or poorly designed kitchen can make hosting a party a stressful experience. That's why a kitchen redesign can be an excellent investment for homeowners looking to make their homes more party-friendly.
One of the key elements of a successful kitchen renovation is having the right windows installed. Replacing old or damaged windows with newer, more energy-efficient models can help elevate the look and comfort of your kitchen.
Energy-efficient replacement windows can help regulate temperature, ensuring that the space is comfortable for cooking and entertaining. They also provide better insulation, keeping out unwanted noise from the outside.
When choosing the right windows for a kitchen redesign, there are several options to consider:
Double-hung windows are trendy as they allow for easy ventilation and cleaning
Bay windows can provide an attractive focal point for your space while visually enlarging it
Correctly installed skylights are best for natural light and a unique touch
Overall, a kitchen redesign focusing on new windows can be a game-changer for anyone looking to make their home more party-friendly. By improving the look and comfort of the kitchen, homeowners can create a space that is not only functional and energy-efficient but also welcoming and enjoyable for guests.
BUILD A LUXURY HOME BAR
Whether your social events will be parties or BBQs, refined dinner party nights or afternoons of watching sport, alcohol will likely be involved. For better or for worse, us Brits enjoy a drink, but it needn't be warm cans of Foster's and long opened bottles of red which are turning into vinegar. Indeed, one of the great things about being the hostess is that you're in control of the drinks menu, and can be as refined as you like with what you serve.
Though we all craved a pint in our local during lockdown, a luxury home bar might actually serve up more enjoyment than a socially distanced pub setting now that the novelty of the latter has worn off. For the very best transformation, try incorporating a stylish wine cellar design. This shows you mean business, and will wow guests time and time again. It's a statement of serious intent, make no mistake.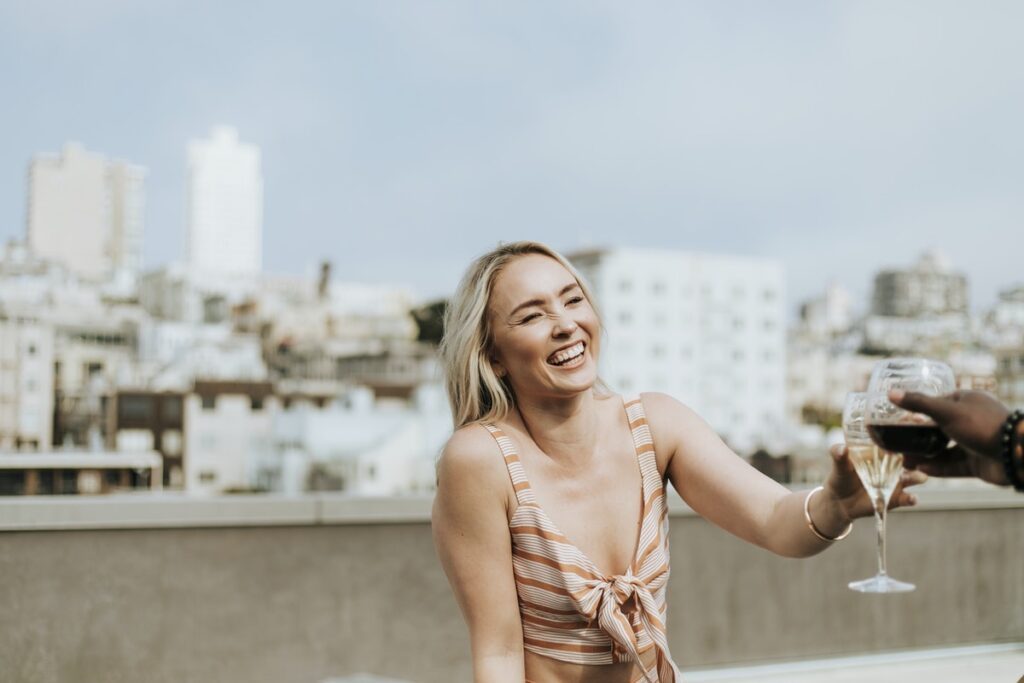 GO OPEN PLAN
Socialising is far easier when you have larger spaces to do it in. And right now, with the two metre rule required within the domestic setting, an open, sweeping space represents a safer way to do so. Though it's a far more all encompassing renovation project than simply installing a ping pong table or investing in a wine rack, opening up your ground floor will add value to your home and make it a more genial place to spend time.
Yep, the open plan approach to interior design can turn the entire ground floor into one truly stunning living space. If you're looking to go further, the introduction of sliding doors will connect the property to your garden with stunning results. Additionally, they'll boost the opportunities for natural lighting to enter the home.
If you need to remove an internal wall, it's best to speak to an expert. This is a job which you shouldn't take into your own hands, unless you want those hands to be covered in rubble and quite possibly injured. If all this sounds a step too far into the unknown, you can also make rooms feel better suited to social activities by simply rearranging the furniture. Well, why didn't you say so earlier?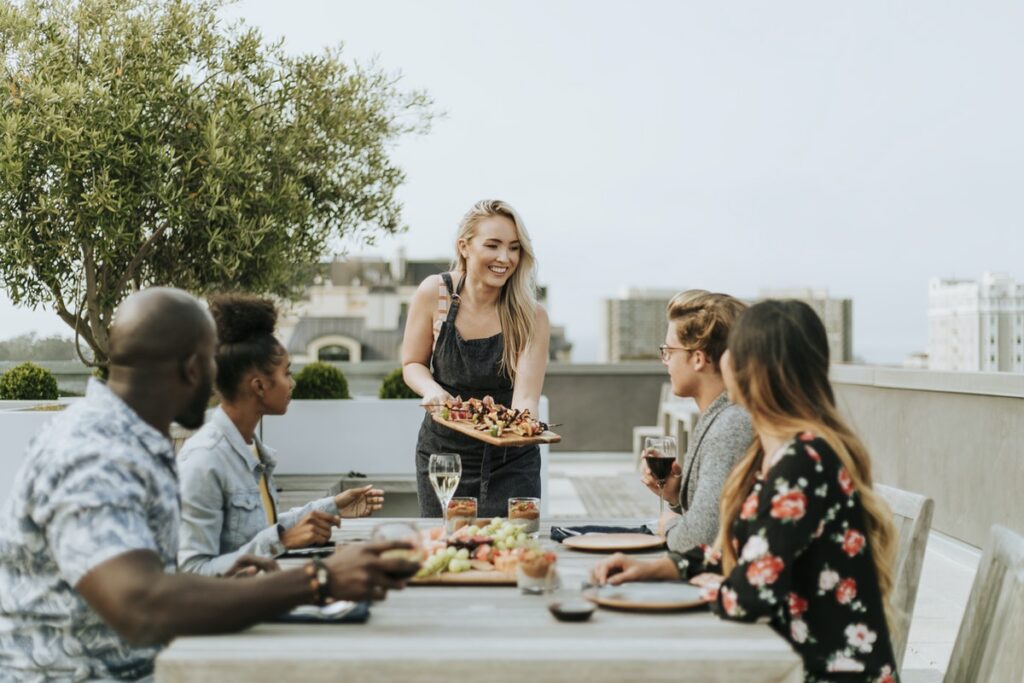 REDESIGN THE GUEST ROOM
Spare bedrooms often go unloved, becoming a dumping ground for excess and clutter when they could be so much more than that. Don't allow yours to become little more than a storage space that you'll hurriedly clear out before having guests over. It's stressful and, quite honestly, a poor use of both space and time. Thankfully, very simple changes can make all the difference.
For the perfect guest room setting, you should use a lighter colour scheme to make the space feel bigger and more welcoming. What's more, a mattress with medium firmness delivers comfort for all. Fresh bedsheets and a small amount of storage will further enhance the sense that this is a room which is more than just an afterthought. If you're being really thoughtful with the space, fitting a lock on the door is also beneficial for maximising guest's privacy.
THINK ABOUT PARKING
When people come to visit, it certainly helps if they have a place to park. Otherwise, the safety of their vehicle is a constant niggling worry getting in way of those carefully curated games and drinks you've spent so long considering. Therefore, getting a driveway installed may be one of the smartest investments you'll make in cultivating a welcoming domestic vibe. The added convenience and privacy is another step to improving your daily life while financial rewards can also follow as value is added.
THE BOTTOM LINE
Whether you're planning to host frequent events or just the odd party to bring some colour to your life, the above can really help create a better home that makes the right impression on guests and allows them to loosen up and feel relaxed in this stressful, uncertain time. With all that's going on outside the four walls and safety of home, there's never been a better time to do make your place somewhere you and friends truly want to spend time.