Ideal for celebrating National Pizza Day
National Pizza Day is upon us. National British and American Pizza Day, 9th February, 2021, that is. And while we doubt that those in Southern Italy will be cracking out the commemorative pineapple and meat feast stuffed crusts to mark the occasion, we'll take any damn reason we can for a sliver of the good stuff.
To pre-empt the pedants, we at IDEAL are as in thrall to a traditional Neapolitan as we are to a single slice of something New Yorker. As long as it's made with love, respect and good ingredients, we're in. With that in mind, here are 9 of the best London pizza restaurants for 2022, IDEAL for celebrating National Pizza Day.
L'ANTICA PIZZERIA DA MICHELE, BAKER STREET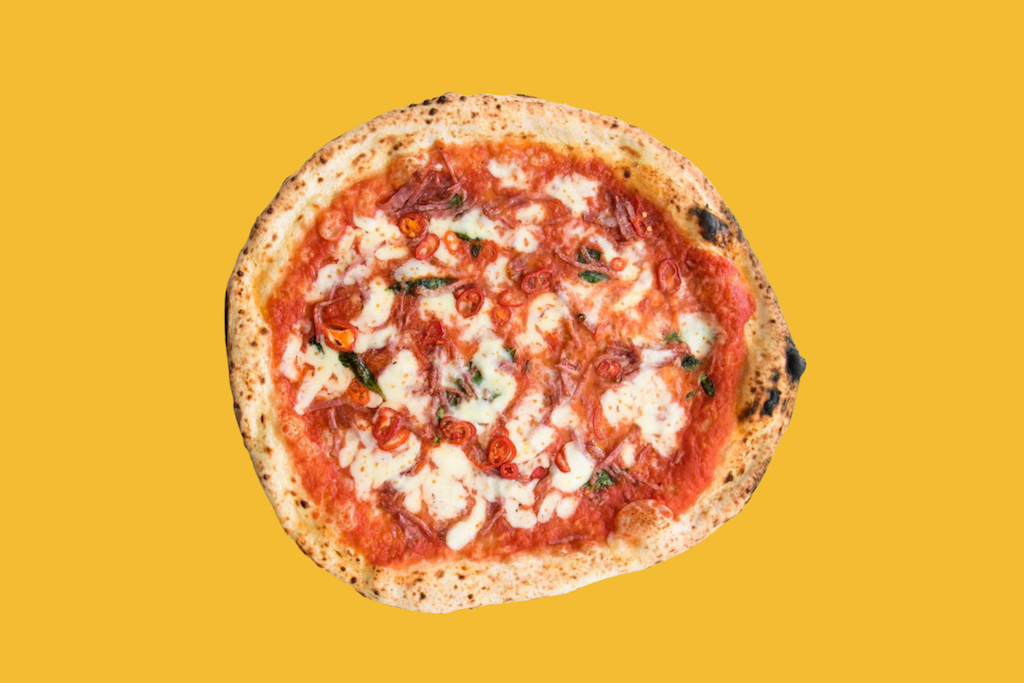 We had to start here, seeing as it's been dubbed 'The Best Pizza in the World' and iconised in the film 'Eat, Pray, Love'. Ignoring the fact that the inaugural London site in Stoke Newington fractured in bitter legal dispute, the second branch in Baker Street is still slinging out top, top pizzas, loyally in line with the Neapolitan diktat. If you're after an excess of toppings, this one isn't for you. This is minimalist in the most traditional, and best possible, way.
There are now outposts in Soho and Manchester, too.
Website: www.anticapizzeriadamichele.co.uk
Address: 199 Baker St, Marylebone, London NW1 6UY
---
50 KALO DI CIRO SALVO PIZZERIA LONDON, NORTHUMBERLAND AVE
Excuse the heavy mouthful of a name, but the pizzas at 50 Kalo are anything but. Regularly named as one of the best pizzas in Europe outside of Italy, and with a highly-regarded pizzeria in Naples, 50 Kalo and its superstar pizzaiolo Ciro Salvo boast some serious credibility.
The restaurant, whose name means 'good dough' in a Neapolitan dialect, stays true to its name with the lightest, airiest bases and premium ingredients used to dress that very good dough. Could this be London's best pizza? We certainly think so.
Website: www.50kalò.it
Address: 7 Northumberland Ave, London WC2N 5BY, UK
---
PIZZA PILGRIMS, SOHO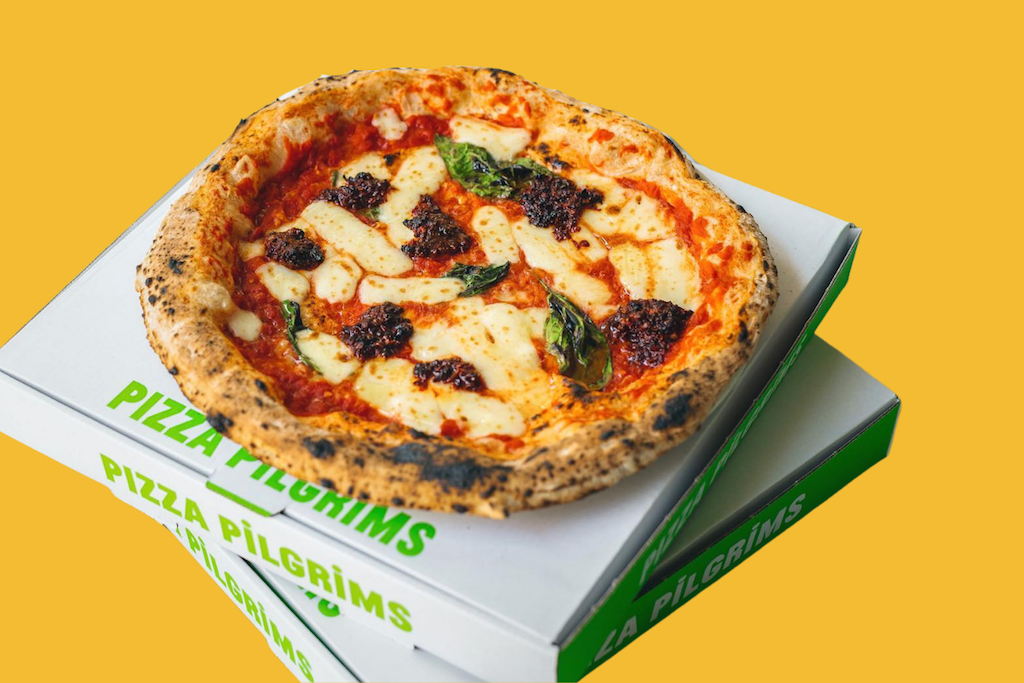 Come for the wood-fired Neapolitan, stay for the delicious Gin and Pocello (their own version of Limoncello – just delicious). Pizza Pilgrim's mantra is 'In Crust We Trust', and they stay true to this pledge with a base of lightness, chew, a hint of sourness and the requisite heat blisters that are the hallmark of a true pizza from Southern Italy. Their arancini balls make an excellent starter, too.
Website: www.pizzapilgrims.co.uk
Address: 11 Dean St, Soho, London W1D 3RP, UK
---
FRANCO MANCA, BRIXTON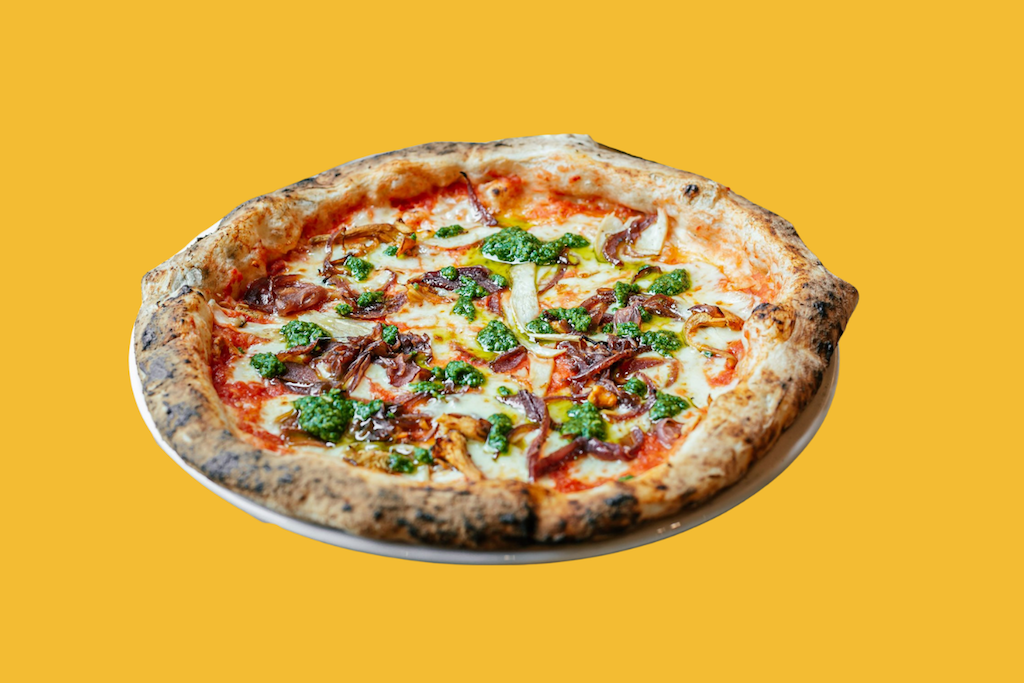 Seen across cities in England now, so they must be doing something right, this is where it all started, in Brixton Village in 2008. Heady days indeed. The pizza company's ubiquity hasn't affected its quality though, or superb price point; you can still go here for a pizza and glass of wine and come away with change from a tenner. They have recently opened a branch in Sicily; a testament to their primary product's quality.
Website: www.francomanca.co.uk
Address: 3-4 Market Row, Brixton, London SW9 8LD, UK
---
JOE PUBLIC, CLAPHAM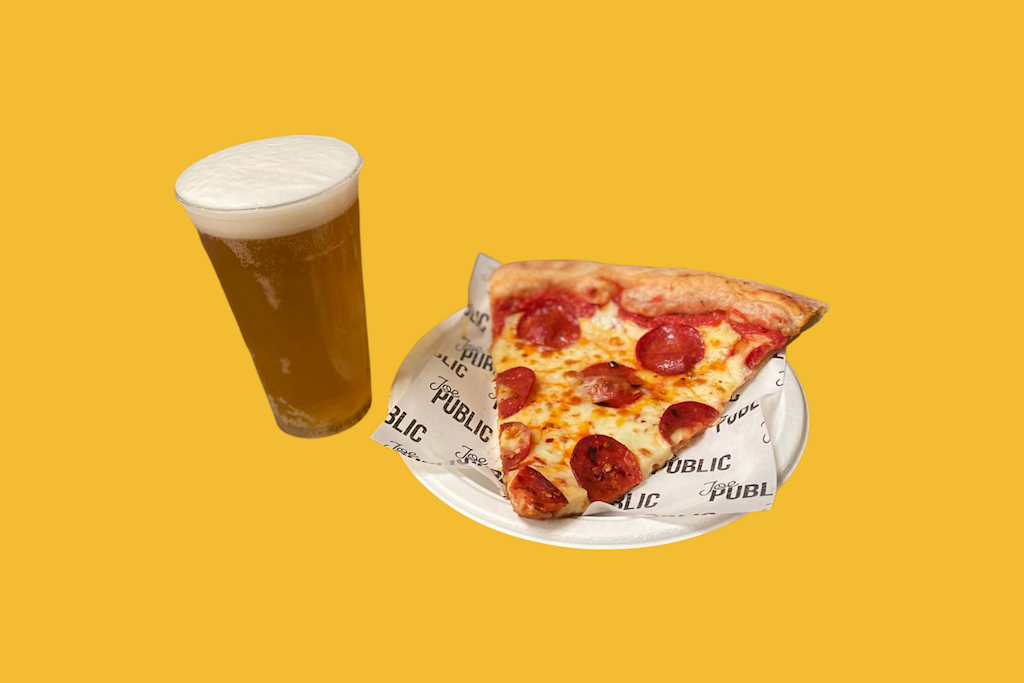 Pizza by the slice hasn't taken off in England as it has in the States, but there are still some fine sliver-slingers to be found in the Capital. One such place is Joe Public, a tiny outpost next to Clapham Common tube station. The good news is that they deliver if you don't fancy crossing the river for one of their excellent, under-a-fiver offerings.
Website: www.joepublicpizza.com
Address: 4 The Pavement, London SW4 0HY, UK
---
VOODOO RAY'S, DALSTON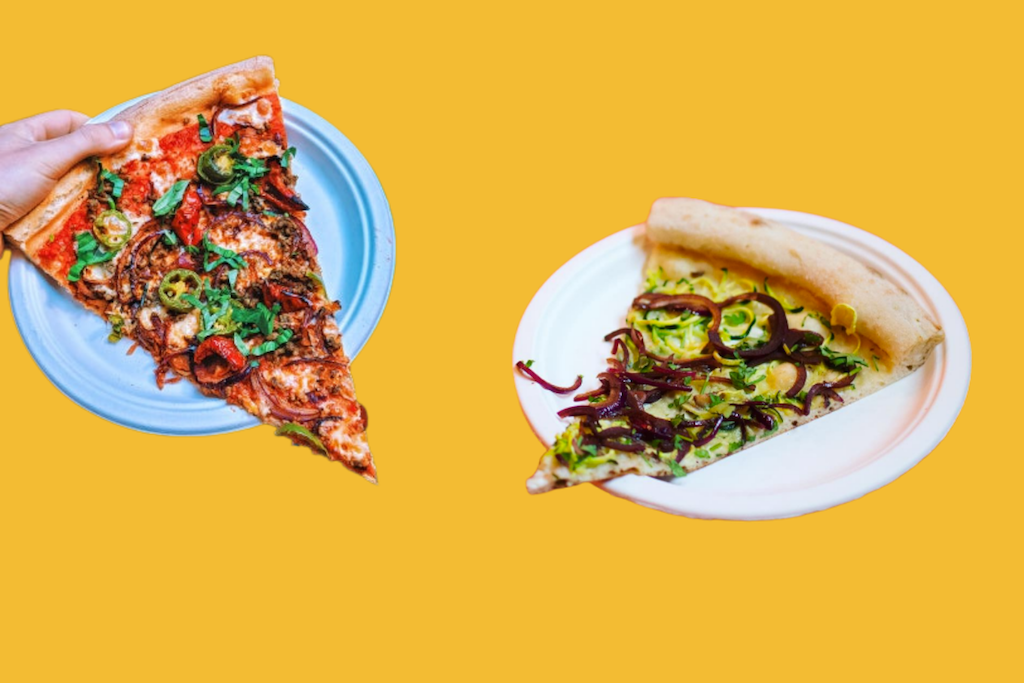 Another by the slice joint is late night hipster hangout Voodoo Ray's in Dalston. Here you can enjoy a cold can of Neck Oil and a New Yorker style pizza until the early hours (this place closes at 3 AM at the weekend) and ride off on your unicycle into the night, satiated and happy.
Website: voodoorays.com
Address: 95 Kingsland High St, London E8 2PB, UK
---
HOMESLICE, COVENT GARDEN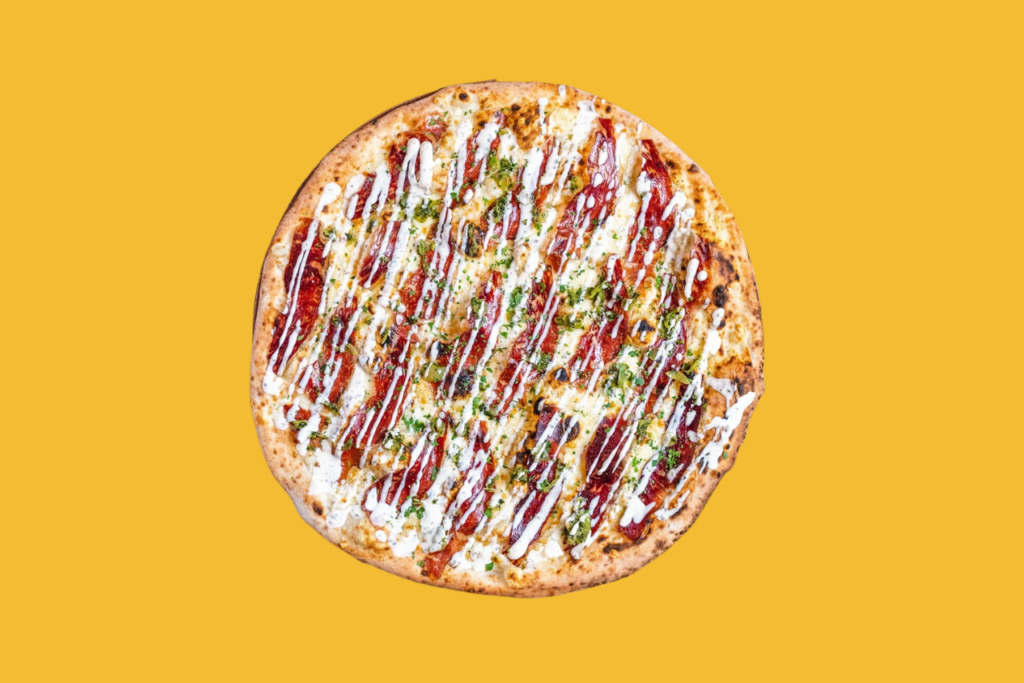 Not one for the pizza purists, this, but definitely a place for a sharin', tearin' good time. The pizzas here are huge 20-inch numbers, perfect for some group fun. Indeed, the name Homeslice in bro parlance means friend, and the buddying up concept lends itself to conviviality and good cheer. Some of the topping combos are inventive, some downright weird; cauliflower cheese and harissa anyone? But, when they get things right, it's brilliant.
Website: www.homeslicepizza.co.uk
Address: 13 Neal's Yard, London WC2H 9DP, UK
---
MAMMA DOUGH, BRIXTON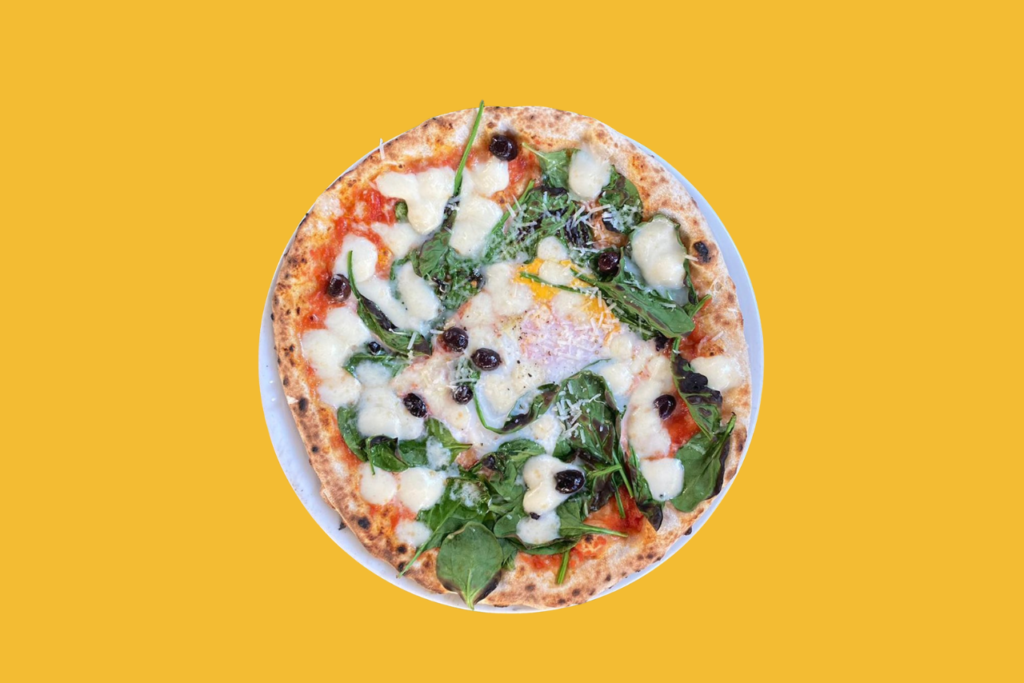 Mamma Dough is a Brixton based pizza restaurant whose base uses a standout sourdough; so good it's muscled in on the name of the place. We'd definitely recommend a trip just for their starters – you can enjoy a plate of Sardinian charcuterie with some of their superb bread for a few coins. Follow this with a pizza making the most of that sourdough as a base and that's a one-two punch of deliciousness.
Website: mammadough.co.uk
Address: 354, Coldharbour Ln, Brixton SW9 8QH, UK
---
SANTA MARIA, EALING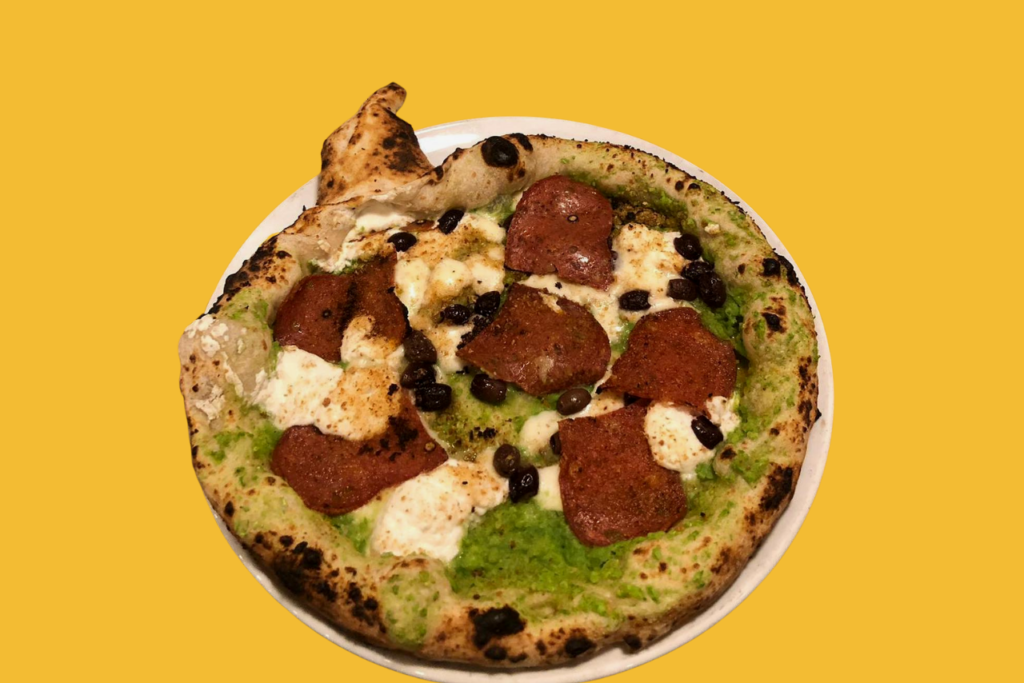 Back to where it all began, with another fine Neapolitan showstopper. Everything about Santa Maria in Ealing is about authenticity and simplicity; the bare, whitewashed walls, the lightly adorned pizzas, the premium ingredients imported from the motherland. It's all sourced and cooked with a pride in the product as guiding principle. Perhaps the finest of all the pizzas on our list.
Website: www.santamariapizzeria.com
Address: 15 St Mary's Rd, Ealing, London W5 5RA, UK