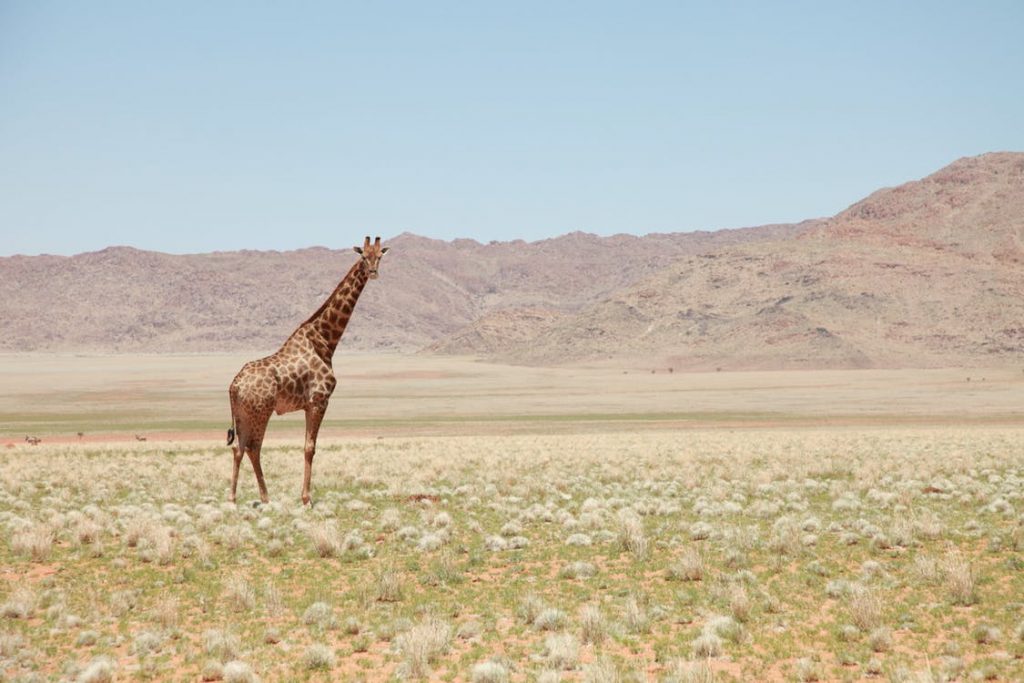 Africa is the continent of our ancestors. It's where people first walked the Earth and spread out to the rest of the world. Today, however, Africa isn't top of many people's places to visit. They'd much rather hitch a ride to Vienna or New York than to Addis Ababa.
Africa isn't the most tourist friendly place on the planet. And because it's so far away from Western culture, it can be an intimidating place to visit.
Many people, however, do want to pay this wildest of continents a visit. But before they do, they need to seriously think about how they're going to prepare for the trip. Where do they begin? With this in mind here are 10 ideal travel tips for your trip to Africa.
Buddy Up
Africa is a continent with more than 54 countries and nine territories. It's an enormous place, and just as diverse as any other part of the world. Navigating this socio-cultural melting pot is a challenge, especially for the uninitiated. That's why it's a good idea to grab somebody who knows the culture. If you've got an African friend, ask them if they'd like to come along for the ride. Travel experiences are always better when you've got somebody who knows how to navigate the local culture. You find getting from place to place easier. And you're always able to find the best restaurants and places to hang out.
Go For An Extended Period Of Time
A lot of people go to Africa for long, once in a lifetime trips. The reason for this is that the continent is a long way away, and if you live somewhere like the US, in a different time zone. Getting acclimatised often takes a three or four days, during which time, you won't be at your best.
Prepare For A Medical Emergency
Malaria is one of the world's most deadly diseases. Every year, about a million people die from malaria in places as far-flung as Africa and Indonesia. There is currently no vaccine for malaria. But you can order Malarone tablets online which are demonstrated to be effective in stopping the disease. Finding out which antimalarials you need is important, as it varies by country.
Step Outside Your Comfort Zone
You can go anywhere in the world and have a cookie-cutter, five-star experience, including Africa. But what's the point? Five-star experiences are not why people visit Africa. They visit the continent to experience something different and get out of their comfort zone.
Going out into the communities in Africa helps to give you a different perspective on life. The communities in rural Africa often go without mains power for days. They also often don't have access to warm running water – another significant shift from Western societies.
The food here is different too. You won't be eating with a knife and fork with a dinner service. Instead, you'll often be eating with your hands. You'll also be introduced to cuisines you're not used to. Get used to eating wild food and perhaps even insects.
Dress Conservatively
In African countries, most women dress in a conservative way. Western tourists will be expected to do the same. That means keeping well-covered, even when the weather is hot. Unless you're on hotel property, you'll want to stay clear of bikinis. If you don't, you risk drawing unwanted attention to yourself.
Have Clothes Made For You
Anything that's made by the locals in Africa tends to be incredibly cheap. That's why going for a meal or getting a haircut is such a good deal. One of the things that tourists overlook when they go to Africa is the clothes shopping experience. But Africa has some of the best opportunities for getting a good deal on clothing anywhere in the world.
Wages in Africa are low. As a result, it costs practically nothing to get a tailor to custom make clothes for you. Fabric is cheap, and the tailors are amazing at what they do.
Jewelry is also an important part of the heritage of the continent, thanks to its numerous gold and gem deposits. Make sure that you stop at a traditional market and take a look at some of the items on offer.
Africa Loves Dance – And So Should You
Finally, it's worth pointing out that Africa is a continent in love with dance. In the clubs of the major cities, Africans dance the night away and forget about the troubles in their lives. If you're further out of town, you can opt for more traditional dance, especially if you're near a tribal reservation.