For those who need auto financing, having an impressive credit score is a must. The rating is what lenders use to gauge your capability to pay back your loan, and, simply put, a less-than-perfect credit score means lenders will believe you're less likely to pay it back on time or at all. As a result, you may get declined for most of the loans you apply for.
Luckily, there are ways available for you to still get what you need with a less than desirable credit score. This is where bad credit auto loans come in. If you're wondering if you can still get car finance with bad credit, here are 5 ways to make it easier.
What Are Bad Credit Auto Loans?
Bad credit auto loans are services provided to borrowers with relatively poor credit scores. They work the same way regular loans do. The only difference is that they have much higher interest rates—around 9% to 13% per year. Accordingly, anyone applying for such a loan should think very carefully and realistically about their ability to pay it back.
This type of loan is typically offered to customers with a credit score of 600 or below.
How Common Are Bad Credit Auto Loans?
According to Nerd Wallet, the average credit score for a used-car loan or lease was 669, while the average score for a new-car loan or lease was 736. Those are considered 'bad' and 'fair' credit scores respectively, meaning if you're worried about getting denied your loan—based on these statistics—it's pretty unlikely.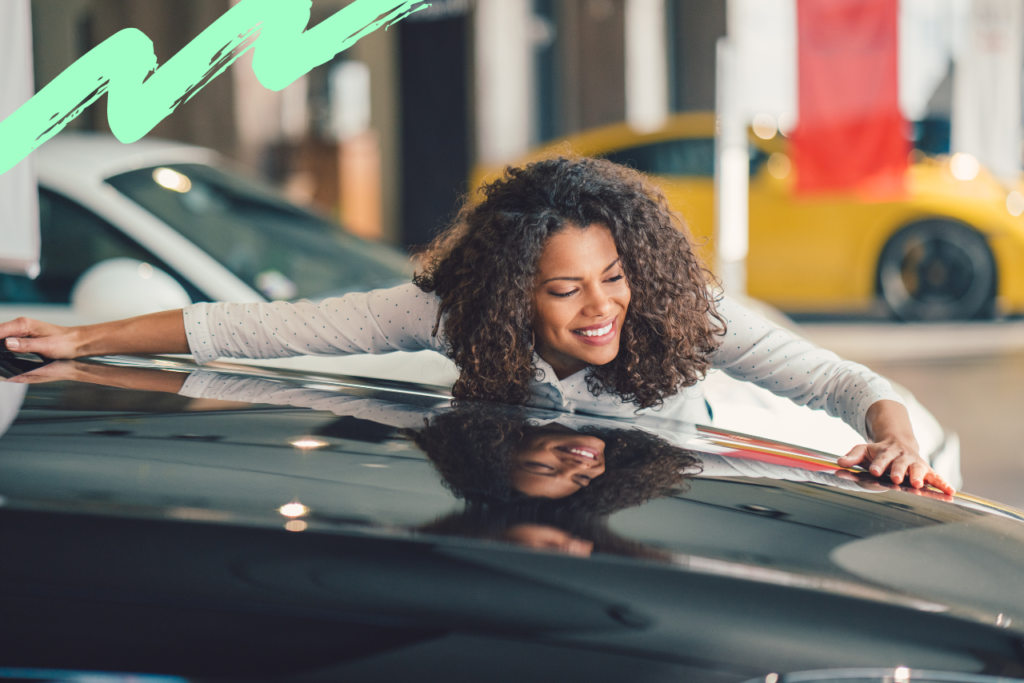 Tips For Getting Auto Financing With Bad Credit
If you're concerned about having your loan denied by a lender, the following tips should help you even out the odds. Keep the following things in mind the next time you apply for a bad credit auto loan…
Tip 1: Save Up for a Down Payment
Having a down payment ready can help you qualify for a loan much quicker. This is especially true if you have a negative credit score. This shows your lender that you're serious about paying back your loan.
It also lessens the interest rate you'll have to pay later. Most lenders follow a loan-to-value ratio that increases or decreases your interest rate depending on the amount that you borrow.
The more money you can put down, the less money you'll have to get financed – and the lower your interest rate will be.
Read: What factors affect the cost of car finance?
Tip 2: Double-check Credit
Credit reports are notorious for inaccuracies and errors. To avoid delays, always double-check your credit before making larger purchases like a car.
Ignoring inaccuracies in your credit report can bite you in the rear later. Not only can it lower your credit score, but it can also lose you money and other resources. You can use websites like the aforementioned Nerdwallet or Equifax to check your credit score.
If a car isn't a priority for you right now, perhaps you can work on getting to grips with your credit score and hopefully rebuilding it first. This can help you save more in terms of interest rates. It may also open you up to more great deals and offers in the future.
Tip 3: Don't Settle
Don't settle for the first lender that you find. There are over a dozen lenders in the market. Take your time finding the right provider rather than rushing into something which ultimately ends up being financially unsound; a lender that offers not just great rates but also flexible services should give you a good start.
Here are a few ideas for where you may find reliable bad credit auto financing:
Online lenders
Credit unions
Car dealerships
In-house financing
Shopping around for the best rates can help ensure you'll be able to pay off your debt in time. Not only does it help improve your credit score, but it can also provide you with a certain degree of peace of mind.
Tip 4: Set A Strict Budget
You don't want to overstretch what little resources you may have. Consider whether you can make the monthly payments of a car loan before signing on the dotted line.
Include insurance costs, maintenance costs, and fuel costs in your car loan budget. These are services that you can't forego once you have your car.
Knowing exactly how much you'll be spending monthly or annually can help you adjust your finances more effectively. Check out our tips on saving sensibly for a car purchase for more on that.
Tip 5: Longer Isn't Better
It can be tempting to get a longer loan term because of its low payment rates. Yet, the longer you stretch out your payments, the more you end up paying due to interest rates.
When it comes to loans, the shorter the term, the better. That way, you can avoid paying more money than the product that you bought is worth.
The Bottom Line
Getting a car loan with a credit score of 600 is not impossible. Whilst it can undoubtedly be challenging, by applying the right methods and techniques, you can qualify for the loans you need without having to jump – or, eventually, drive – through too many hoops.
Bad credit auto loans can be beneficial to people with poor credit scores but who need auto financing in the near future. Keep in mind that interest rates for these services are relatively higher. It's smarter to shop around before settling on a single service.
*Anything written by IDEAL Magazine is not intended to constitute financial advice. Always consult with an independent financial advisor or expert before making an investment or any personal finance decisions.*