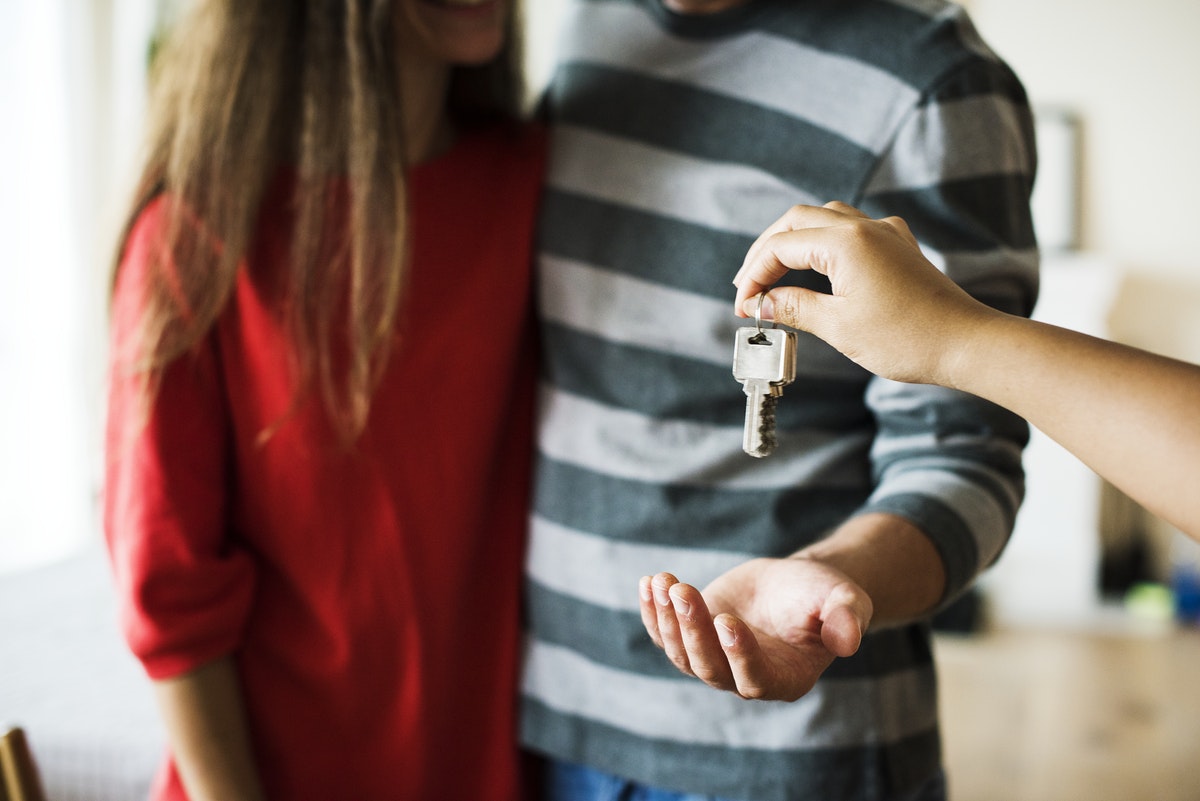 The UK is entering unprecedented, uncertain economic times. Although we're reportedly set to depart the European Union on 31st October, the unpredictable and inept handling of the situation leaves many of us in financial limbo. Will we? Won't we? Why are we again?
And for those planning on buying a home between now and the autumn, a considerable amount of confusion hangs over everything. Put simply, whether or not to fix your mortgage interest rates or opt for a variable version is one of the key decisions you'll have to make in the process of puchase. With that in mind, here is the IDEAL guide to choosing between a fixed or variable mortgage.
INTEREST RATE INTRIGUE
Last summer, the Bank of England voted to increase interest rates to 0.75%. Historically, the interest rate in the UK has hovered around the 5% mark, but the 2008 global recession and the impending balls up of Brexit have meant that rates have been kept low to encourage continued borrowing. Noises from the Bank of England following the last interest rate rise suggested that two further rises were possible in the coming months, with a medium-term plan to increase rates back up to 2%.
However, the increasing likelihood of a no-deal Brexit scenario has meant that the Bank of England might have to hit the pause button on those plans and even renege on their promise by bringing rates down once again.
SO, WHY FIX YOUR MORTGAGE RATE IN 2019?
Obviously, the appeal of a fixed mortgage rate is that you can guarantee your monthly mortgage repayments for the duration of your fixed term. This makes it easier to budget your family's living costs and allows for a firmer handle on your finances. In theory, there has never been a better time to lock in a mortgage rate for an extended period of time. Interest rates are still incredibly low, in relative terms historically. Looking at the current market, for example; the lowest five-year fixed rate Virgin Money mortgage product is just 2.3%, which is still far lower than its standard variable rate of 4.99%.
LOW RISK
In many ways, you're not risking much by fixing your mortgage rate in 2019. There's very little room for interest rates to fall, even in the event of a no-deal Brexit, so it's not like you'd be missing out on saving hundreds of pounds a month on your repayments in this scenario. Just be mindful of how long you're likely to want to live in your current home; don't fix your mortgage term for too long if you're thinking of moving on in the near future.
COULD A VARIABLE MORTGAGE BE FOR YOU?
On the flip side, if you're confident that interest rates will remain low (Nostradamus, is that you?) for the foreseeable future – largely due to the prospect of a no-deal Brexit – then you could opt for a variable mortgage rate. These rates tend to offer lower monthly rates of interest as you're taking a risk on interest rates being stable.
Do bear in mind that some mortgage products might seem more attractive at first before you delve deeper into the terms and conditions. For example, some mortgages with lower interest rates might charge you hundreds – if not thousands – of pounds in product "arrangement fees", and this can sting you financially in the short-term. Nasty surprises are abundant in the mortgage game, that's for sure.