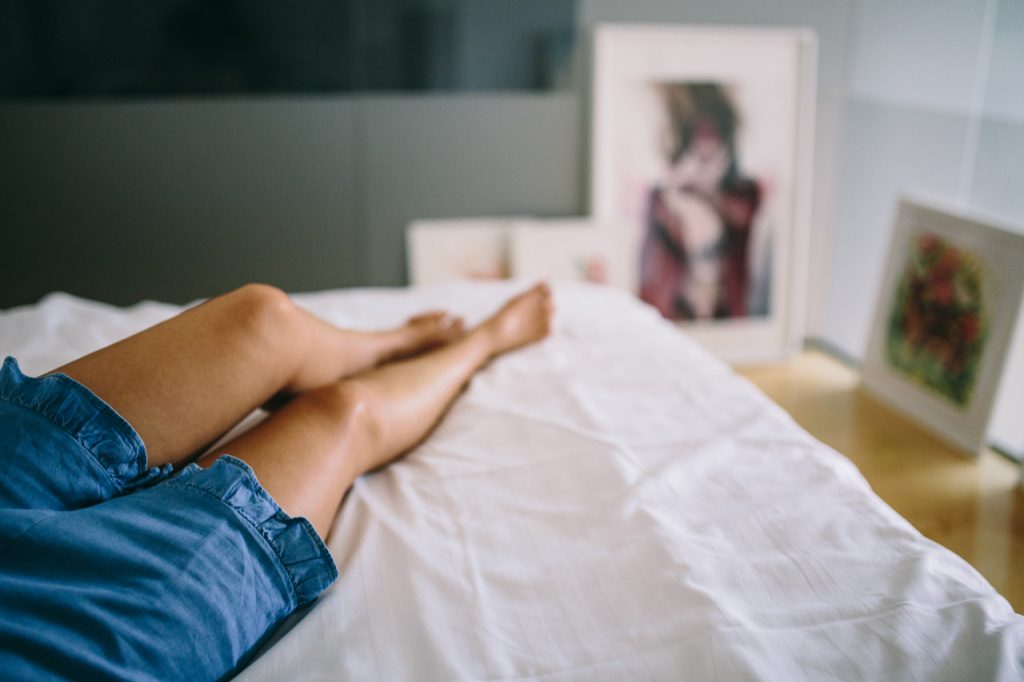 We all know that a good night's sleep is essential for our overall health. Those 8 to 9 hours of sleep per night that doctors recommend should become a golden rule for all of us, and yet the majority of adults fail, night and night again, when it comes to treating that much-needed rest with the respect it deserves.

So many people spend their nights tossing and turning, and wake feeling even more tired than when they went to bed. But not many know how to address the issue. Indeed, there are so many causes of sleep problems that sometimes, it can be hard to hone in on the specific catalyst.

However, sometimes there's just one thing standing between you and a night of deep, restful sleep: the mattress. A mattress can make the difference between sleeping like a baby and waking up weary and grumpy.

And since you spend a third of your day lying in bed, it's no wonder that a mattress can have a significant impact on the quality of your sleep and, implicitly, on the quality of your life. With that in mind, here's the IDEAL guide to choosing the right mattress for you.

RESEARCH THOROUGHLY
Searching for the right mattress isn't like searching for a smartphone or other disposable, everyday item. It's a very different process based on entirely different criteria.

Indeed, choosing a mattress is a very personal experience, as different people have different needs. You can search online for the bestselling mattress, read reviews or hop from shop to shop, testing out one mattress at a time, to get an idea of what works for you. What we're saying is this; before settling on your one and only, you have to sleep with a few flops.

SUIT NEEDS
Many people make the mistake of skipping the whole research process altogether, thinking that the difference in quality from mattress to mattress is negligible. How wrong they are. Do your due diligence if you want longevity and comfort from your bed.

There are questions you should be asking of your mattress beyond 'will you give me a great night's sleep?'. To find your perfect match, you should consider your own unique requirements early on in your search. Those who suffer from different medical conditions should be extra conscientious about their potential mattress choice. For example, if you're struggling with neck or back pain, you should probably choose one that's not too hard, but not too soft either; a medium-firm mattress can offer just the right support for your body. Also important to consider, if you're allergic to materials used in the mattress production process, or suffer from asthma, you might want to look into hypoallergenic mattresses (more of that a little later).
GET FAMILIAR WITH STANDARD BED SIZES…
One of the key considerations when choosing the ideal mattress for you is the size of your bed. Unless you sleep with your mattress on the floor, the shape and size of its frame will determine how big or how small your mattress can be. You certainly don't want a floating mattress. Neither do you want an overflowing one. Choose one that perfectly fits on your bed for maximum comfort and the right dose of Feng Shui type vibes. Below are the UK standard sizes for mattresses:
Small single: 75cm x 190cm
Single: 90cm x 190cm
Small double: 120cm x 190cm
Double: 135cm x 190cm
Kingsize: 150cm x 200cm
Super kingsize: 180cm x 200cm
…AND DIFFERENT MATTRESS TYPES
You should also consider the material your potential mattress is going to be made from. The terminology can be impenetrable, but here's a brief rundown of the different types you'll likely be presented with:
Memory foam mattresses mold depending on your body shape, which means that your partner won't disturb you when s/he tosses and turns during the night (yay – unless that's your thing of course). Many 'new generation' memory foam mattresses arrive at your door either rolled or vacuum-packed. And while they do keep their shape well, they also tend to hold body heat which can make you feel sweaty and hot at night.
Latex mattresses are very similar to memory foam mattresses. If you're going for a latex mattress, choose natural instead of synthetic latex. Natural latex is more resistant to dust mites and mold and it also has antimicrobial properties.
Coil mattresses are generally the most affordable options, however they're often quite uncomfortable – they move a lot and, in some models, you can even feel the coils. In addition, coil mattresses wear out very fast and tend to sag in the middle. A sad sight (and feeling) indeed. So if you decide to buy one of these, be ready to be disturbed frequently during the night.
Pocket-sprung mattresses are the most traditional option. The springs make the mattress bouncy but also durable and quite supportive. Unlike memory foam and latex, pocket-sprung mattresses don't mold to your body shape or hold body heat.
Hybrid mattresses are mixes and combinations of the mattress types mentioned above. For instance, a hybrid mattress can have a memory foam top layer and a pocket-sprung core.
TRY SOME OUT
But the ultimate method for finding the mattress of your dreams remains the good old test drive. Buying a new mattress can be quite an investment, and you wouldn't want to throw your money away by choosing a mattress and then realizing it's not what you want or what you need. So, approach the situation like you would if you were buying a car and try out the mattress before concluding. You should take your time and lay on it for at least 20 minutes, switching positions from time to time; only then can you decide if it's right for you.

If you're still not sleeping right, even after installing the ideal mattress, then maybe you need to take a look at your sleep hygiene, too. Check out our tips on sleep resolutions you should be making in 2020.