STAYCATION SPECIAL:
7 WEEKEND ESCAPES FROM
LONDON FOR SUMMER 2020
READ MORE
10 IDEAL TIPS FOR
TURNING YOUR BATHROOM
INTO A PRIVATE SPA
READ MORE
THE IDEAL BEGINNER'S GUIDE
TO GROWING YOUR OWN PRODUCE
READ MORE
10 IDEAL VIRTUAL TOURS
OF LONDON LANDMARKS
READ MORE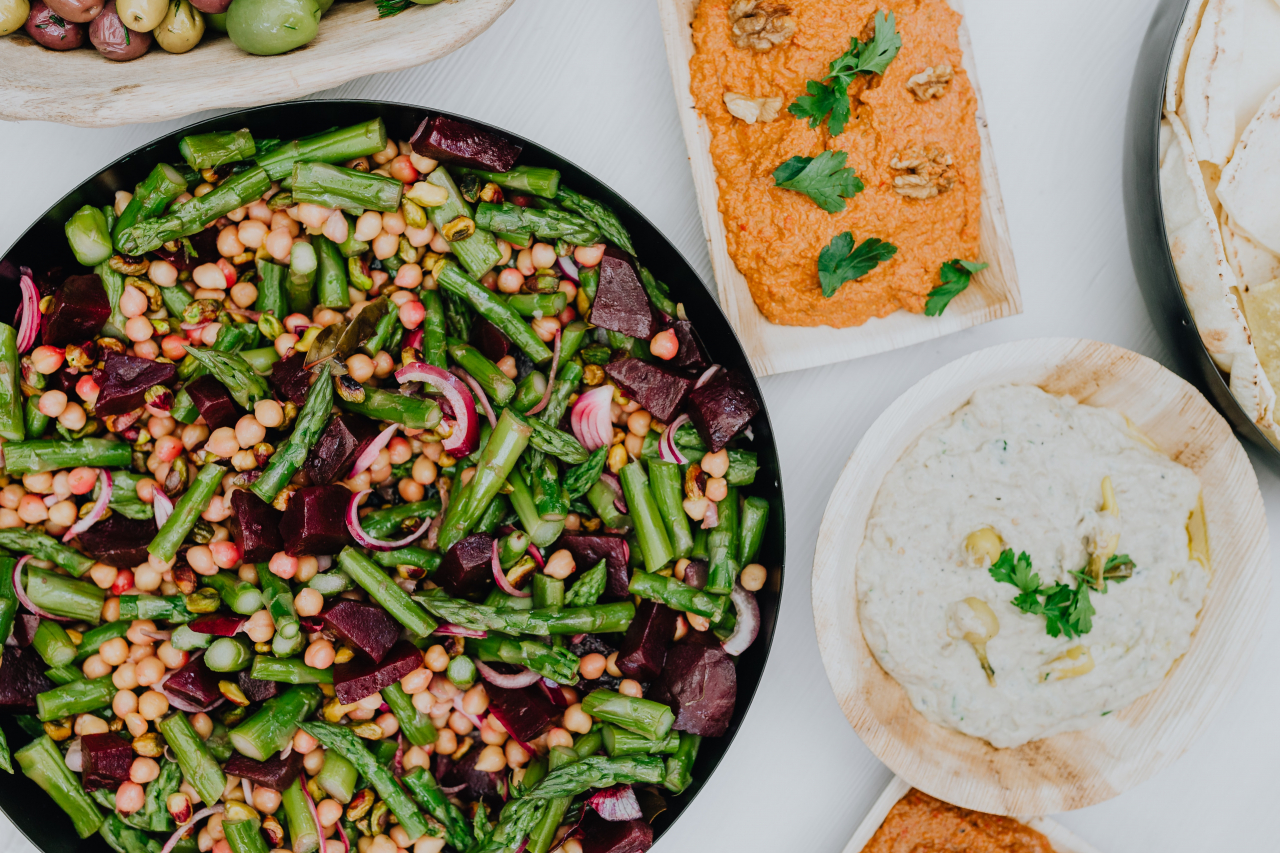 IDEAL WAYS TO KEEP YOUR
EATING CLEAN
DURING LOCKDOWN
READ MORE
COOKING TIPS
5 IDEAL WAYS TO MAKE THIS TACO NIGHT THE BEST YOU'VE EVER HAD
Are you looking to turn your taco night up a notch? To dial down the flavour of the Old El Paso fajita mix and drown out the discontent surfacing from those burritos the size of a baby? Yep, Taco night at home can be elegant, delicious and different with just a few simple tweaks to the usual formula....
Ideal for film buffs looking for somewhere special for their next night out. An integral part of artistic and...
Ideal for those looking to bring a unique aesthetic their next renovation project. Are you set to embark on...
Ideal for a calm and soothing domestic environment. You might be feeling that your life...
For those who are always on the go, at the desk or in the company of several screaming toddlers, 'the struggle is...
Ideal for startups and established businesses alike. The internet has provided us with so many innovative, doctrine defying ways...
HOME & INTERIORS
The Ideal Houseplant For Your Zodiac Sign
TRAVEL
5 UK Staycation Holidays
For 2021

FOOD & DRINK
10 IDEAL
Wine & Pantry Pairings
FOOD & DRINK
How To Create Barista-Style Coffee At Home
EDITORS PICKS
Us Brits love a bank holiday barbie and with this glorious weather we're having, it's time to dust the cobwebs off your grill, crack open some beers and get...
Aside from hangovers, one of the other great tragedies of wine is that once opened, it doesn't keep for long. So unless...
Ideal for avoiding waste and making ingredients last longer. These are unprecedented times indeed. And suddenly, a new perspective...
We've waited for nine months, but asparagus season is now finally upon us. Chefs and home cooks are rejoicing. Of course, you can get your hands on asparagus all...
Ideal for feeding your family during lockdown Day who knows of lockdown life and our dinner creations are getting...
Hong Kong is one of the busiest metropolia in the world, defined by towering skyscrapers that mingle with the clouds and a...
Not yet! Not. Yet. The drawbridge is still up, the lock still down, and the notion of supping a sandy, plastic pinted...
Though Bali is just one of Indonesia's 18'307 islands, it stakes a rightful claim as being its most beloved. World-renowned for its...
Though government advice is vague and open to interpretation at this point, with the suggestion recently that 'foreign holiday season is likely...
As of yesterday, the gates have flung open on golf courses across the land after a period of closure. Chaotic scenes saw...
According to the American Optometric Association, eye fatigue is a group of eye and vision-related problems that result from prolonged computer, tablet,...
For those who are always on the go, at the desk or in the company of several screaming toddlers, 'the struggle is...
It's a dream of so many made real by so few. Because due to spatial or financial restraints, installing a sauna at...
The IDEAL warm-up, workout, and cooldown to leave you feeling super energised. HIIT me with your rhythm stick. Actually,...
May 18th sees the start of Mental Health Awareness Week and we're going to focus those 31 (30 days have September, April, June and.....yep we're ok) days on getting...
IDEAL FOOD & DRINK
The Ideal Beginner's Guide To Growing Your Own Produce
IDEAL TRAVEL
Things To Do In London Bridge And Borough Market
IDEAL LIFESTYLE
7 Of The Best Healing Crystals And Where To Find Them
IDEAL FOOD & DRINK
How To Create Barista-Style Coffee At Home
COLLABORATIVE POSTS
Your Ideal
Coffee Break
Reads
Foodie Destinations
7 IDEAL things to eat in Lisbon, Portugal
Get The Scoop
10 IDEAL tips for making ice cream at home
Be Kinder To The Environment
Eco-friendly alternatives for everyday items
Armchair Travellers
12 brilliant ways to virtually explore Florida
White Island Chillout
5 of the best ways to unwind in Ibiza
How To Look After Loved Ones
From a Distance
Simple ways to show loved ones you care