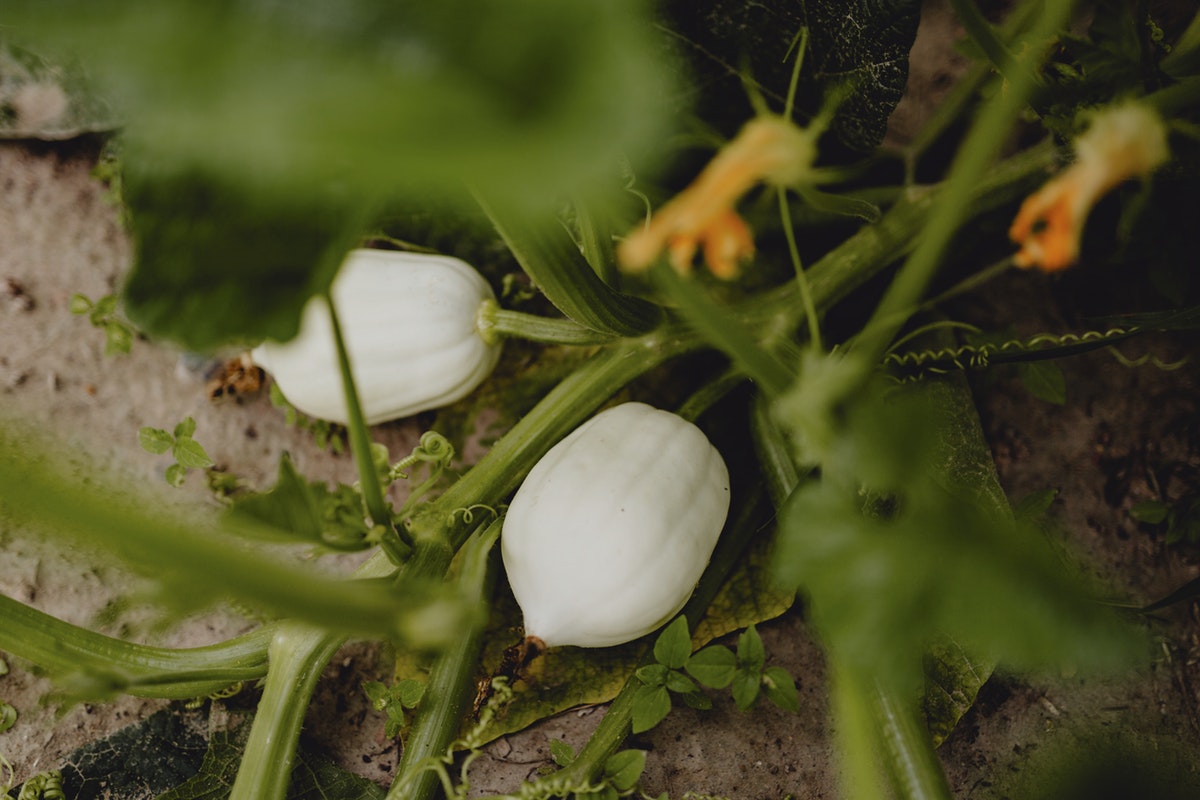 In the miserable January days, summer seems like a lifetime away. But have hope, the world keeps turning, and until those warm rays start breaking through the clouds, you can distract yourself by preparing for brighter days.
As such, now could very well be the time to start using any new gardening gifts you received for Christmas and thinking about what you want to grow in your garden in 2020. There are many reasons why you should grow your own vegetables and produce: helping the environment, keeping yourself active, saving money and becoming more nutritious to name a few. But, aside from the staple products such as cabbage, carrots, tomatoes and peas, how can you add a little excitement and intrigue to see you through 'till summer. Here's how; our 10 IDEAL ideas for unusual produce to grow in your garden this year.
TOMATILLOS
Sure, the common tomato is a staple in any gardener's repertoire, but what about a tomatillo? Cousin to the better-known, aforementioned tomato, the tomatillo produces a totally unique lime-like flavour. Plant this product in compost-enriched soil in the Spring, once the frosty weather has passed and watch them thrive. To mellow their flavour, try blanching them. Or, why not dry roast them to produce an earthy, nutty taste? The world is your oyster. Oysters, now there's an idea… 
STRAWBERRY SPINACH
The quirky strawberry spinach plant produces edible and vibrant red berries from its spinach-like leaves, which when ripe can have a flavour akin to watermelon. It can be sown directly from March and benefits from moist soil with plenty of sunshine. If you leave a few of the fruits on the plant as they come to the end of the season, they'll also self-seed for next year. Result! 
CROWN PRINCE SQUASH
A keen favourite among seasoned growers, the crown prince isn't necessarily as well-known to the majority of us. This product, with its steel blue skin and bright orange flesh, has a nutty, honey-like depth and smooth, pudding-esque flesh. Much like many of its siblings in the squash family, it's perfect to add to any roast. Plant it in May and have it ready to harvest in August/September time. Oh yes.
SNAKE GOURD
Are you a big curry fan? Who isn't, hey? Well, assuming you answered in the affirmative, the snake gourd will be a great addition to your home-grown produce. This long, twisted green fruit tastes a little like squash and is deployed in curries all over Asia. The shoots can also be added to stir fries once they've been steamed. Simply sow in pots in May and plant outside from mid-June and watch this Asian delight grow.  
LABLAB BEANS
By growing your own produce, you could add a bit of colour to your garden with these beans, also referred to as hyacinth beans. This violet plant can grow up to two metres in height and spouts purple pods which are flat, blunt, and slightly curved. While many may just use this as an ornamental climbing plant, it's a different species to the French bean and can be eaten whole — just be sure to cook them to get rid of their toxins, or you might be in for a nasty surprise.
BORAGE
If you're thinking about growing herbs, basil and coriander probably come to mind first; safe, delicious and versatile, there's certainly no harm in these ever presents. But might it be interesting in 2020 to switch things up a little? If that appeals to you, then consider borage. 
Perfect for adding to summer drinks, you can freeze this edible flower into an ice cube and drop it in your favourite cocktail. Also known as 'bee bread' or 'starflower', this bright blue flower is equally suited to salads thanks to its salty flavour and cucumber-like odour. 
WOK BROC
Broccoli is a staple in good ol' fashioned British roast dinners, but why not add a bit of Cantonese cuisine to your plate by the way of wok broc? Also known as Chinese broccoli, all parts of this quick-growing Asian delight are edible and perfectly suited to a salad — they have a similar taste to broccoli but carry a hint of kale, too. Better still, why not start growing them in the winter in your greenhouse and throw them into a stir fry, seasoned with oyster and soy sauce, with lots of red chilli and ginger? Delicious. From planting to plate in eight to 10 weeks; now those are some quick returns!
CUCAMELONS
Quirky as F cucamelons are also referred to as 'mouse melons' and can vine up anything vertical, growing to eight feet high on occasion. Getting its name from looking like a small watermelon, this fruit has a crunchy texture and refreshing mouthfeel perfect for pickling. 
It's important to plant these guys in a sunny spot shielded from wind. Also, be sure not to leave them on the vine too long as this can make the skin become tough. It's also worth noting their health benefits; cucamelons are rich in the heart-improving antioxidant lycopene, as well as vitamin K, E and C!
RED RUBINE
Brussel sprouts are another staple on our roast dinners, especially around Christmas, and seem to be enjoying a moment of well earned popularity right now. But why not bring something different to the table with red rubines? These sprouts pack a deep reddish-purple colour, making them a very ornamental figure in the veg garden. Ideally, you'd grow these in beds and borders with access to plenty of sunshine.
JASMINE
So you've got the unusual fruit and veg covered, now, why not try your hand at growing your own herbal tea? While you probably won't be successful at cultivating the exact same species as you'll find in tea's spiritual home of East Asia, you can try recreating this traditional Chinese floral scented tea with the spring flowers of J polyanthum or J officinale which are far hardier, likely to grow in the British climate, and will offer up abundant produce, too. James Wong from the Guardian recommends popping the flowers of three or four blooms in a pot of green tea (removing any stems from the jasmine which can be very bitter) and letting it brew for five minutes for a refreshing, healthy drink.
Now that your larder is full of promise, it's time to get creative!