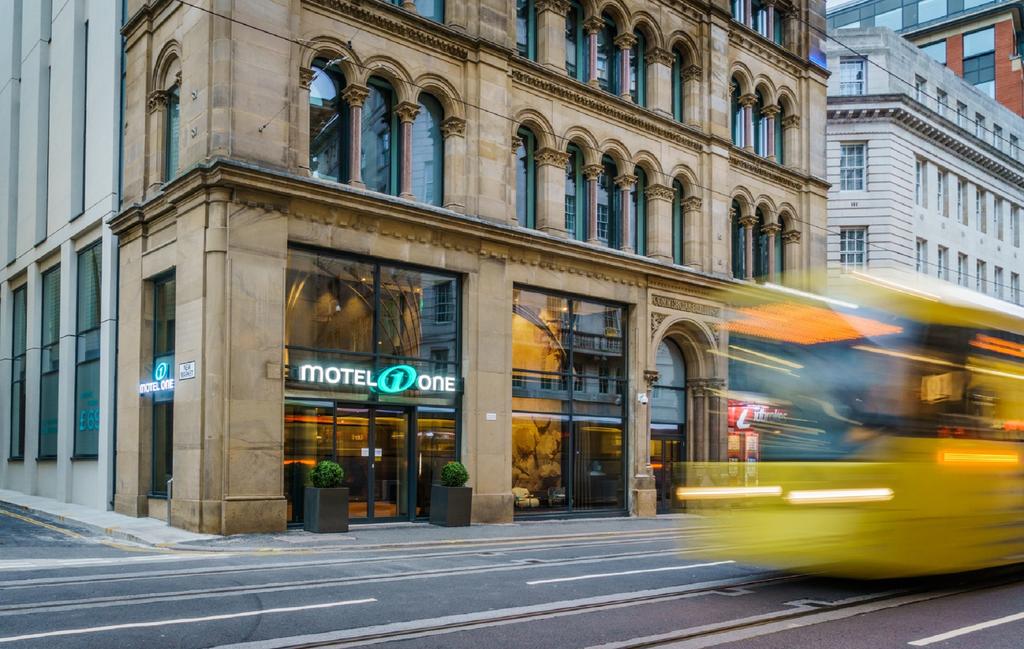 Ideal for your next business trip or staycation.
Hands up if you love a cheap hotel deal? Woah, woah, woah, looks we started a Mexican wave in here. Fortunately, there are enough deals to go round. Indeed, being on a budget doesn't mean compromising when it comes to comfort, location or amenities; there is actually an abundance of fantastic hotels on these shores to choose from. With that in mind, here are our favourites right now; these 10 of the best UK hotel deals in 2020, IDEAL for your next business trip or staycation.
MIMI'S HOTEL SOHO, LONDON
So, you've decided that your stay will be in the Big Smoke. And everybody knows just how expensive a night in London can be. However, the fabulous Mimi's Hotel Soho demonstrates perfectly that you can have a cheaper getaway to the city, in a hip, trendy spot to boot.
Located above a bar in the busy and popular Soho district, Mimi's is perfectly placed for all your Central London needs. While the suites may be compact, if you're looking for somewhere to lay your head after a tear up in Central London, Mimi's is ideal for those occasions when sleeping isn't exactly on the agenda anyway. Some of the best weekend breaks in the uk can be pretty expensive and London is probably one of the dearest locations to visit. Luckily, MIMI's is fairly priced and totally worth it if you're wanting to make a weekend of it.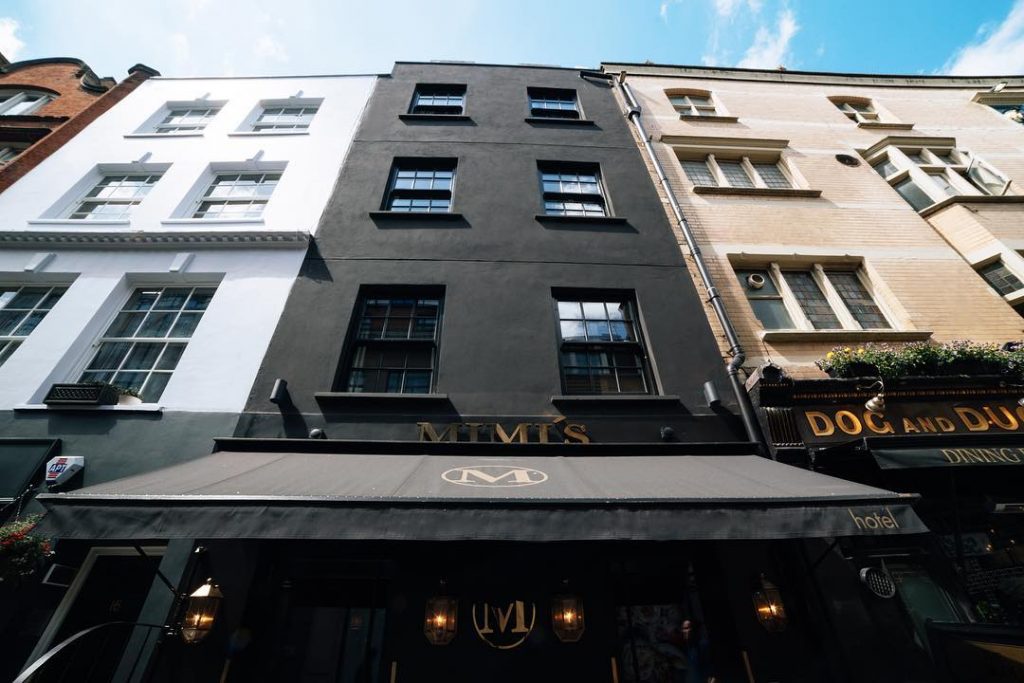 GEORGE HOTEL, PENRITH
Penrith is an idyllic town located in Cumbria, England. If you're seeking a rural getaway with easy access to the beautiful countryside surroundings, then consider the George Hotel. A traditionally decorated hotel standing in the centre of the warm, bustling town of Penrith, it's the perfect stepping stone for exploring the Lake District.
Having been recently refurbished, the hotel features cosy lighting, pile carpets and comfortable beds and seating, a perfect setting after a day of walking. The stunning Lake Ullswater is only 4 miles away from the hotel making it a popular choice for those visiting the area. For those looking for hotels in the lake district with spas or something a little more upmarket, perhaps the George won't suit your needs. But as a simple, clean, affordable stay, it's perfect.
THE DALMAHOY HOTEL & COUNTRY CLUB, EDINBURGH
Edinburgh can represent a pretty expensive city for a break when it comes to finding accommodation. The Dalmahoy Hotel & Country Club, however, ticks all the boxes; it manages to be both a countryside retreat and city break, as the Scottish capital is just a half hour's drive away. What's more, it's eminently affordable, with rooms available from £66 a night. The hotel offers fantastic, rural views, a huge golf course and calming decor throughout all of its rooms and suites. Brilliant.
THE KENNARD, BATH
The iconic Roman city of Bath has plenty to offer its visitors in terms of history and culture. While not a huge city, Bath's compact size doesn't deter tourists from visiting all year round; it's hugely popular and for good reason; it's beautiful.
Built in 1784, the stunning Georgian townhouse of The Kennard is timelessly elegant. Spread over 5 storeys, with chandeliers and decor fit for royalty, you wouldn't expect a night here to cost as little as it does, coming in at around the £100 mark.
Great Pulteney Street is just a stone's throw from the hotel, while Bath Abbey and the Roman Baths are just a five minute stroll away. What's more, the city has seen a string of excellent restaurant openings recently, with Bath's food scene going from strength to strength. With the Kennard's central location, you're sure to find somewhere fantastic to eat during your stay.
THE VINCENT HOTEL, SOUTHPORT
Designed by award winning architects, the Vincent Hotel located in Southport offers tranquillity, stylish decor and a warm Northern welcome as standard. Situated in Lord's Street, which is the city's equivalent of a Parisian Boulevard (no, really) this 4 star hotel is up there with some of the best affordable places to lay your hat in the country.
Each comfortably furnished room comes with a king-sized bed, Nespresso machines for coffee and free Wi-Fi throughout. 
MOTEL ONE, MANCHESTER
Manchester has grown significantly over the years and packs a punch for those who want to experience a busy city break in a place truly on the up. Motel One is a great choice as it's comfortable, convenient and one of the best budget hotels you'll find.
The city itself offers a big, welcoming buzz, lots of trendy bars and concerts aplenty. They don't call it Madchester for nothing. What's more, Manchester's restaurant scene is the toast of the UK right now. 
Located just around the corner conveniently from Piccadilly Station, the Motel One is a great option for travellers on a budget who need a central location. While room decor isn't anything mindblowing in this hotel, as far as an accommodation option goes there are all the amenities you need, as close to the action as possible.
BLACK SWAN INN RAVENSTONEDALE, CUMBRIA
This Victorian pub is great for those seeking a budget-friendly boutique hotel which has that old school, country pub vibe which the UK does so brilliantly. Situated in a stunning Eden-Valley conservation village, this affordable welcoming country inn boasts a fantastic restaurant that cooks with locally sourced ingredients cooked capably.
For guests who are visiting Cumbria for the hiking and rambling opportunities, there really is no better feeling than being welcomed into the Inn's warm embrace after a day of walking in the wilds.
MERCURE YORK FAIRFIELD MANOR HOTEL, YORK
York is a tourist favourite in the UK and it's easy to see why. Boasting the stunning York Minster, a Viking inspired history and an ancient wall that surrounds the city, the quaint, laid back city has so much to offer.
Though we wouldn't say it's a tourist attraction, The Mercure Fairfield Manor Hotel is certainly a great place to stay. Set in beautiful tranquil grounds, the hotel offers plenty for its price. With 6 acres of grounds and located just 3 miles away from the centre of York, you can cycle or take local transport to reach the sights in a jiffy. Budget hotels in this area are far and few inbetween; if you're looking for somewhere affordable in York, the Mecure is your guy. Or girl.
PARK INN BY RADISSON, BELFAST
For last minute dinner, bed and breakfast deals in Belfast, there are a fair few options to choose from. However, the Park Inn by Radisson is amongst the best choices available for affordability and convenience. Offering a tasty breakfast menu, an on-site bar for a relaxing drink or two and all the amenities that you would expect from a trusted chain such as this, it's also well positioned for exploring the city. Many attractions are within walking distance, including the Titanic Belfast, Grand Opera House, the Ulster Museum, and the Victoria Square Shopping Centre.
MACDONALD LINDEN HALL HOTEL, MORPETH
Macdonald Linden Hall Hotel in Longhorsley near Morpeth is a fantastic budget hotel for those that want to check out all the natural beauty in the area. Built originally by the merchant and banker Charles William Bigge in 1812, the four star hotel offers luxurious accommodation at an eminently reasonable rate – starting at around £100 including a generous breakfast – giving excellent value for money all round.
Set in 450 acres of private grounds, guests here benefit from an 18-hole golf course, award-winning food and a facility-packed health club with a spa for ultimate relaxation. All of the bedrooms have been tastefully decorated using warm, contemporary tones and bring about a true sense of peace for those that need to escape the pressure of everyday life. You can upgrade to an executive room in the hotel for further amenities including extra space, soft bathrobes and comfy armchairs. Bliss!