Italy is home to the world's most famous fashion designers and Milan is widely considered the planet's fashion capital. Hell, the country's even nicknamed 'Bel Paese'; the beautiful country. You get the picture; looking glam and gorgeous seems to course through the collective blood of Italy. Should you be on holiday here, then, we're going to assume you have a passing interest in the haute couture. Nonetheless, a little guidance can always go a long way. With that in mind, here are 4 IDEAL places to shop for designer gear in Italy.
MILAN, ITALY
No list of fashion destinations would be complete without Milan. Indeed, as we said, it's internationally recognised as one of the fashion capitals of the world, where prestigious luxury brands, both Italian and foreign, have their headquarters. The city's fashion district, known as The Quadrilatero Della Moda, is bound by four of the planet's most fashionable streets (Via Montenapoleone, Via Manzoni, Via Della Spiga and Corso Venezia) forming a square. Inside is a maze of upscale fashion boutiques by the dozen.
For those after vintage apparel, the trendy and more hipster-leaning Corso di Porta Ticinese is a favourite for many. Milan is also home to The Galleria Vittorio Emanuele II, one of the world's oldest shopping malls and a major landmark of the city.
ROME
While Rome is more famous for its colosseum, and doesn't have the same reputation as Milan when it comes to fashion, if you're looking to get your hands on a pair of those famous red soled shoes, then it's the city to visit. Indeed, the eternal city is the place where the one and only  Valentino Garavani – best known as just Valentino – started his own line in the Vian Condotti in 1959.  In 2015 the infamous brand opened its new and largest flagship store, situated in Piazza di Spagna; right next to the creative headquarters of Valentino Maison. Amongst good company, right?
But it's not just about Valentino in Rome. Nope, the tridente also has major appeal; three streets (Corso, Ripetta and Babuino) and their crisscrossing cousins (Frattina, Condotti and Borgognona) which lead you into Piazza del Popolo, and which define the city's luxurious, exclusive shopping centre.
VENICE, ITALY
Famous for its picturesque waterways and scenic canals, Venice gives off vibes of luxury and class (if you can swerve the crowds and hawkers, of course) in bucketloads. Traditionally, local craftsmen specialised in glass blowing and creating delicate masks worn for the Carnival of Venice. But now, the Italian city is becoming an attraction for fashion lovers with its prestigious showrooms and ateliers of big designers.
If you're looking for designer boutiques, head towards St Mark's Square, look out for the streets Calle Delle Mercerie or Calle Larga XXII Marzo and shop to your heart's content. Discover charming side streets where you can buy custom made Venetian slippers and other garments unique to the city. The vibe away from the tourist traps is bespoke and one of a kind; just lovely.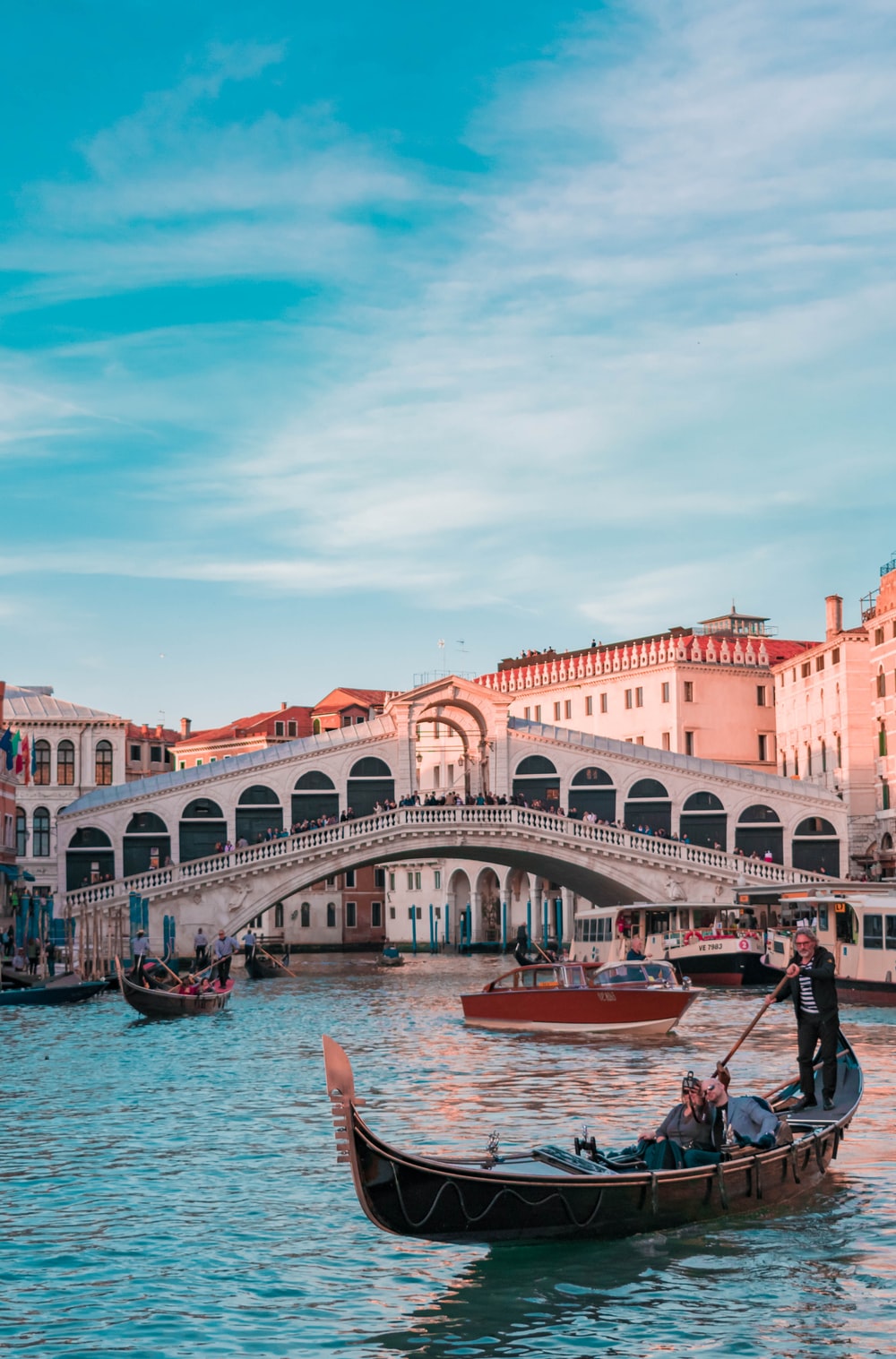 FLORENCE, ITALY
Who could leave out Florence when talking Italy and catwalk swagger? It's one of the rising stars of fashion, and in the last decade has seen a growing focus on their efforts to break into the upper echelons of the fashion world. It's working; the Italian city is home to big names such as Gucci and Salvatore Ferragamo as well as other big-name boutiques which can be found at Via Tornabuoni.
Go deep and discover local markets and tanneries in Florence, many of which are from a family of traders who have been creating leather goods for centuries. There's also the unmissable Ponte Vecchio for jewellery lovers; discover pieces set with precious gemstones that you'd struggle to find anywhere else.