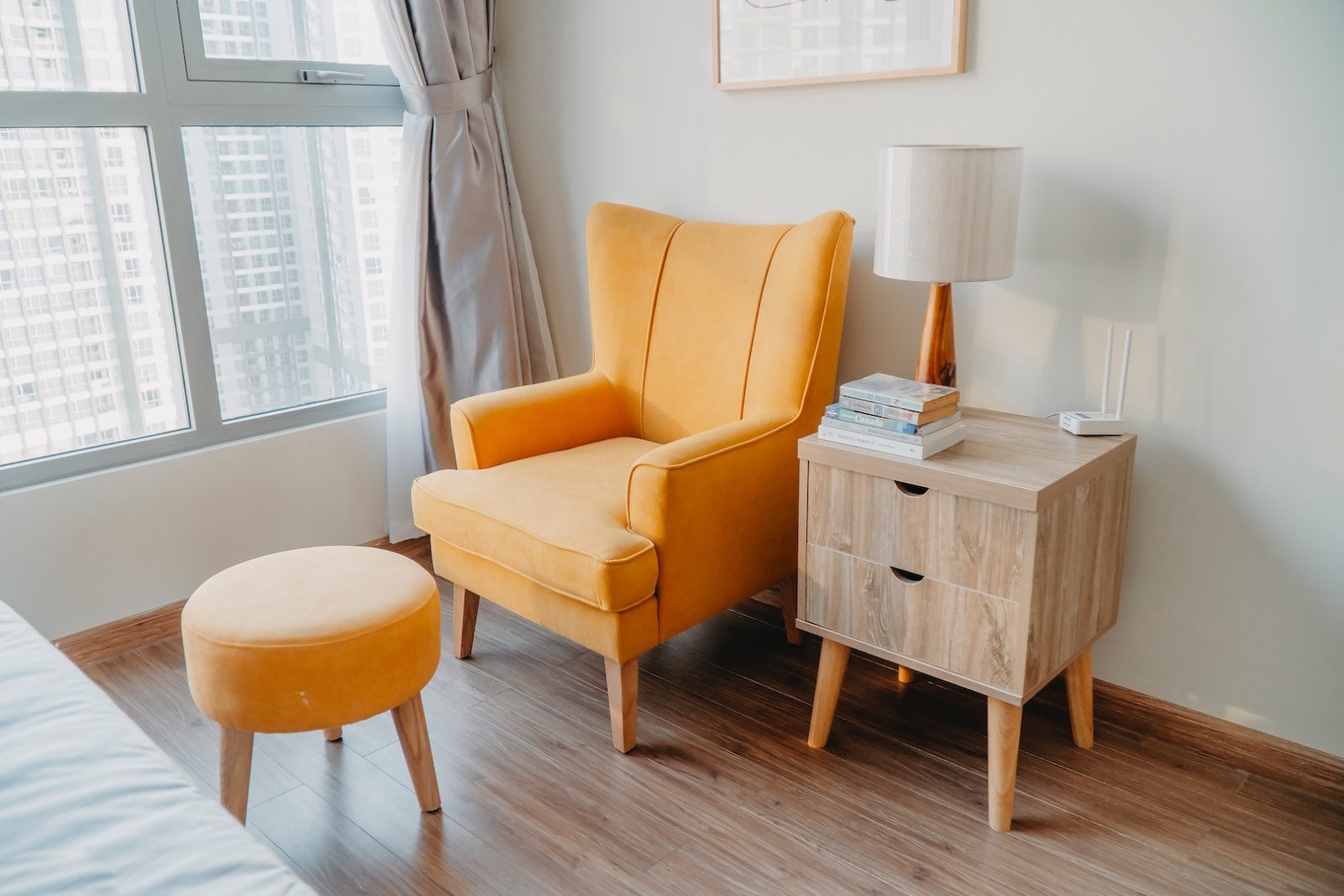 Ask any furniture aficionado to name a piece they consider an icon, and we wouldn't be surprised if a classic wingback chair was the first item to leave their lips. Indeed, when it comes to favourite furniture styles and designs, the wingback chair has established pride of place in so many homes. 
It's easy to see why; wingback chairs have a distinctive and elegant look and appeal, and they are undoubtedly comfortable as well. So, if you're looking for a unique chair which serves its function as well as operating as a statement piece, then the choice is obvious. With that in mind, here are 4 IDEAL reasons to invest in a wingback chair today.
A DESIGN CLASSIC
Wingback chairs are, without doubt, a design classic. Having been around since the 17th century, and maintaining popularity since, they have that quintessentially elegant look which lends class and chic to any room they grace. A wingback chair can be differentiated from other chairs (such as a standard armchair) with its high and solid back, as well as its wooden legs and 'winged' sides. And while a classic or standard armchair is a popular addition to a living room, wingback chairs represent a choice which carries a little more personality and charm. 
COSY & COMFORTABLE
Wingback chairs are also known for their comfort; no piece of furniture is quite so inviting to sink into. Wondering why that might be? Well, wingback chairs were specifically designed with comfort in mind. The actual wing design of the chair's sides was designed to capture the comfort and warmth which comes off the fireplace, keeping that heat in, and blocking draughts simultaneously. 
Yep, there's nothing quite like the comfort of curling up in a wingback chair on a cold winter's night and savouring its warmth. Any decent British pub's prime position is testament to this; a wingback chair in front of a fire, preferably with dog curled up by your feet and a selection of newspapers to hand. Bliss!
ELEGANCE PERSONIFIED
Another brilliant aspect which distinguishes wingback chairs from other places where you might park your bottom is their elegance, especially if they're made with leather upholstery. Leather wingback chairs are exceptionally stylish and fit equally well with contemporary and traditional living rooms and other spaces, although you can opt for pieces with linen upholstery if that suits your tastes more succinctly. Indeed, wingback chairs today need not be hefty affairs, either – wingback chairs which are lighter and sleeker are also available, making them perfect even for smaller rooms. There really is no reason not to.
A VERSATILE CHOICE
As already mentioned, you can place wingback chairs in just about any room in your place and it will fit right in, making friends with the neighbouring sofa and exchanging pleasantries with the bookshelf. Though wingback chairs are more commonly found in living areas and family rooms, we think they bring a real elegance to the bedroom, too, making the most of the room and creating a space which is relaxing to hang out in, rather than simply offering the functionality of sleep.