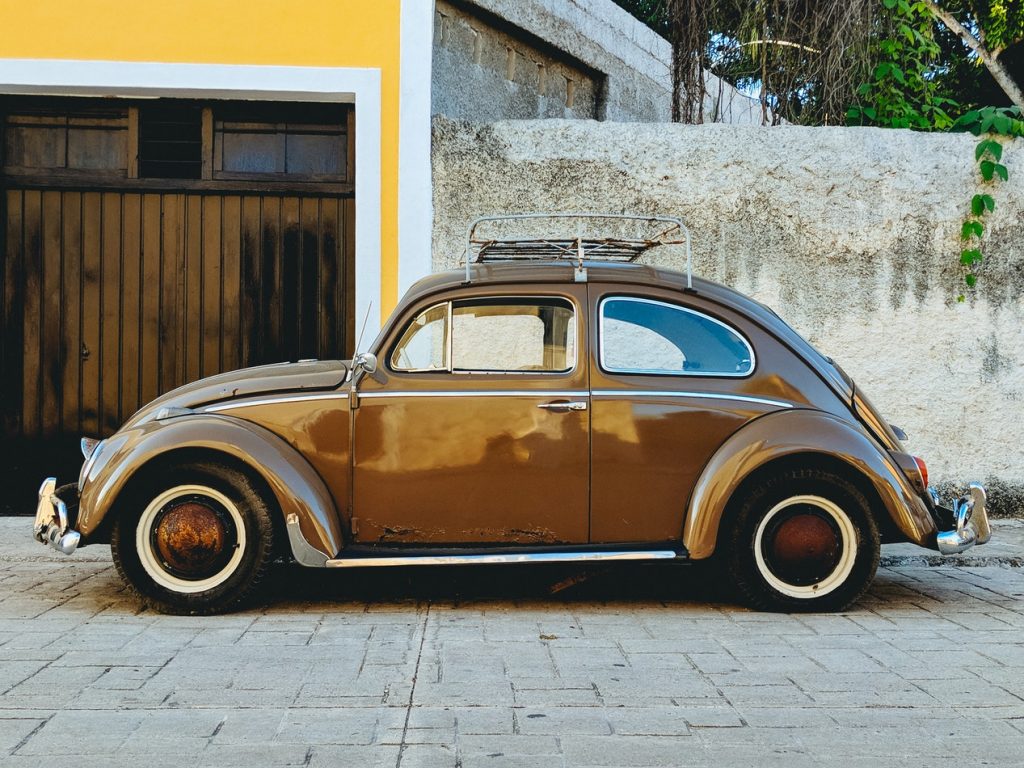 Whether you're just in the mood for change, or your car is succumbing to the effects of age, deciding to do with your cherished old set of wheels requires a little thought and a lot of research. That's where we come in; here are 6 IDEAL tips to help you decide what to do with your old car.
KNOW THE LAW AROUND CAR SELLING
In the UK, somewhere between 6 million and 7 million cars are sold every year. A further two million are scrapped. Under the (commendably) strict environmental policies of the EU, cars must be disposed of in a particular way. Laws and regulations which were brought in to reduce the rate of theft of metals such as copper mean that it is illegal for car owners to be paid cash on the spot for their vehicles. Note that this doesn't mean that you can't get any money for scrapping your car, just that paper money ought not change hands. All this means is that it's important to keep on top and in the know about changes to laws surrounding the subject.
GET A FREE ONLINE CAR VALUATION
Before you do anything, get a car valuation. You might be over or under estimating how much you're going to receive for your wheels, and budgeting inappropriately for further investments as a result. There are lots of free online services where you simply enter your car's registration number and the amount of mileage it currently has on it, and it will return a quote to you.The drawback to these services is that they often only consider the model of the car and the mileage. Other factors, such as tax and MOT status will also play a role in determining the price that customers are willing to pay, so consider a face-to-face conversation with an expert for more precise figure. Knowing how much you can get for your car is the first step to helping you decide what to do with it.
SELL IT ONLINE
With the help of the internet, selling your car has never been so easy. A couple of minutes on Google will connect you with hundreds of potential buyers across the country. There are both registered dealers and businesses who deal in second hand cars, so choose your weapon wisely before selling your weapon. There are also individual buyers, and a plethora of websites through which to advertise and sell to them including the ever popular webuyanycar. Bare in mind, different sites have different policies when it comes to listing your vehicle; some will take a cut of the final sale price if the vehicle sells, others will demand an upfront fee.
Once you have obtained a quote and you have a good idea of how much you want and expect from the sale of your car, you will then be able to write and post your own listings. After all, it feels nice to take back a little control, right? Gumtree is a popular site for selling personal items, and will even let you post your listing for free. As it's such a well visited website, you can be pretty certain that your listing is going to be seen.
TRADE IT
If you want to use the sale of your current vehicle to put towards the purchase of a new car then you should look at trade-in options. This allows you to offer your car as some of the capital in a new purchase. You could even trade it in for another second-hand car such as an approved used Vauxhall from Pentagon. Alternatively, you could opt for a straight, simple trade with an acquaintance if you fancy a hassle-free switch. Just remember to make sure the vehicles are in similar nick and have accumulated equivalent mileage.
SCRAP IT
Scrapping an old car is becoming an ever more popular option. This is another case where the internet has made it easy for anyone to arrange to have their car scrapped at any time, and as we all know, people love convenience. Thankfully, the days of having to trawl the streets, visiting dodgy car yards are now over. By searching on Google, you can find a number of different services like The Scrap Car Network, who will help you to scrap your car and will even collect the vehicle from you.
Be aware though, some of these services will give you a quote and then offer to collect your car and pay you cash almost instantly. This is illegal, and you should avoid such arrangements. Reputable car scrapping services will recycle any parts they can on your vehicle, as well as provide you with a certificate of destruction. It is not illegal to get paid for scrapping your car as long as all the guidelines are followed, culminating in a payment by cheque or by bank transfer once your vehicle has been processed.
GIVE IT AWAY
Why on earth would you want to give away an old car for free? Well in some cases, an old car is simply taking up space. If you would rather be free of the car, and aren't concerned with being paid for it, then there are a number of organisations that will take your car and scrap it, with the money going to charity. Often these organisations are offered better rates for scrapping vehicles in light of their charitable work.
You could also investigate whether any local groups or organisations are in need of vehicles. For example, charities are often in need of vehicles but unable to splash out on hiring. Donations of your wheels, then, can make a big difference to their ability to carry out their work and to make sure that they can help those who need it most.