Bringing the outside in. Nope we're not inviting the rain clouds in for a cuppa and a chat. Rather, we're channeling nature's energy, which coincidentally is one of the biggest design and lifestyle trends of 2019. We're certainly not complaining. Anything that invites the optimism and calm of nature into the domestic space is just fine by us. Positive vibes are certain to follow. But how do you harness the power of the great outdoors whilst avoiding an overdose of the elements? Subtly and restraint are the watchwords here, and if those also form part of your mantra, then read on; our 4 IDEAL ways to add a touch of nature to your home.
A WOODEN FINISH
It is easy to create an ambience that calls to mind elements of the natural world by eradicating – or at least, lessening – human-made materials from your home. Start by replacing obvious use of plastic and metal with objects which are made of wood or have a wooden finish. Updating the design of your home to embrace nature needn't be expensive – you can repurpose and recycle items to create features and visual flourishes. You needn't go for a full refit; instead simply replacing cabinet doors or desk tops with a new wooden finish can bring that natural look. The guys over at cabinetdoorsnmore.com have a great selection for inspiration. Check it out.
GO GREEN
We all want to connect more with the great outdoors, to lay in a field, frolic amongst the long grass or climb a tree and stay up there for a little longer than is normal. We're all also too busy to act on these desires; there are too many notifications to check, emails to reply to and selfies to pose for. Bringing the outside in, then, with pot plants, is that little nod to nature in times of urban suffocation. The benefits of using plants in your own home are myriad. Not only do they purify the air and balance out a house's humidity, but they also smell great and have a soothing effect. That's even before we consider the aesthetics.
VERTICAL GARDEN GLORY
Speaking of getting greener; vertical gardens are a growing (in every sense of the word) trend for people who live in urban areas with small outdoor spaces. A wide variety of plants can grow in vertical structures and flower baskets, from decorative plants to delicious vegetables. And they're economic with your valuable floor-based real estate. Versatile they are, too, with sunny porches, window boxes and wall structures all being prime for the vertical wall treatment. If you have no outdoor space to spare, living walls do the same trick just as aptly. Crafted from moss and foliage, a living wall will oxygenate a room and is extremely simple to maintain.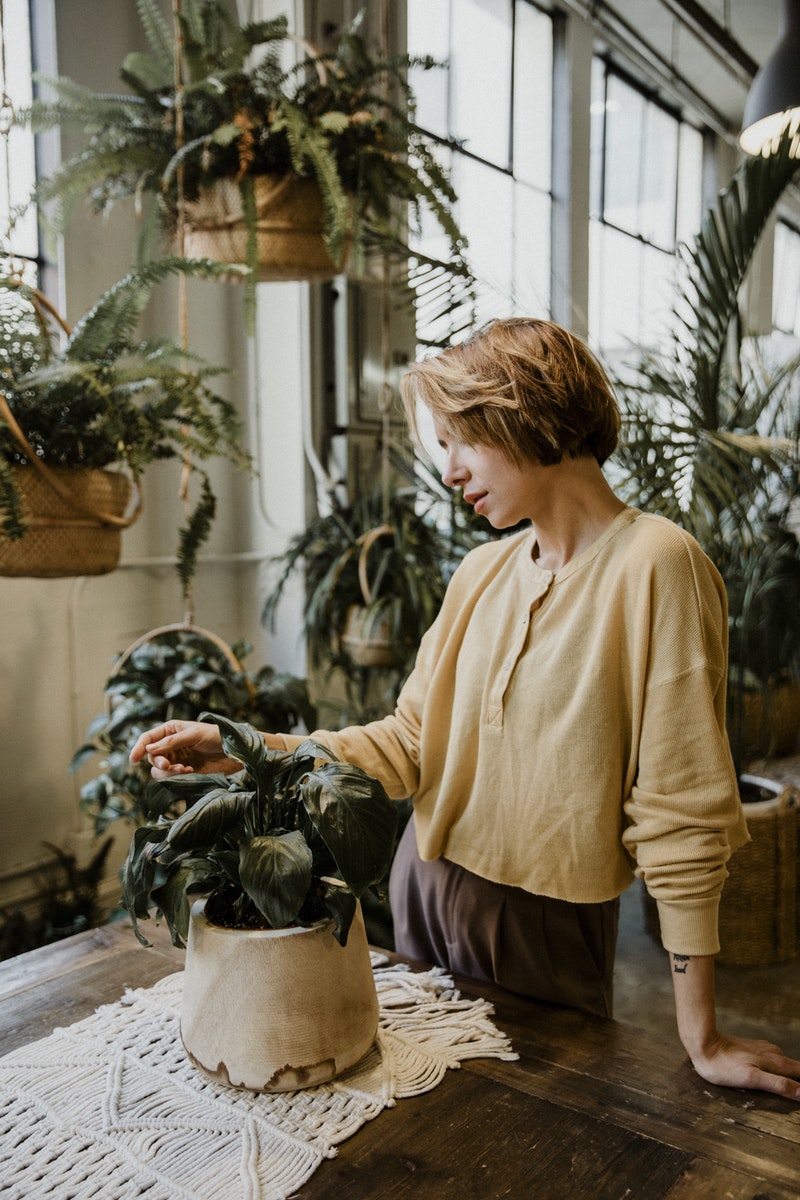 PET POSITIVE
Caring for a pet can help to bring some of the relaxation of nature into your home. What's more, they can help you keep fit, create a fun and engaging ambience at home, and even decrease stress levels when you spend time with them. Bear in mind that if you have a very busy schedule or travel a lot, a cat or dog may be too much of a commitment; for life, not just for Christmas, and all that. A low-maintenance alternative is to introduce a fish tank to your domestic space. If you'd like to create a spectacular visual display, it's worth considering a saltwater tank, allowing for an impressive and diverse collection of underwater sea creatures far removed from the usual goldfish set up.