Don't we all love summer? Summer is usually the best time to whip out barbecue stands and picnic baskets. More importantly, it's an excellent period for children to put their feet up and relax without worrying about school. But don't flip your textbooks shut just yet.
While summer may be the best thing after sliced bread, it doesn't mean that kids have to hang up their learning boots. Children can still learn math online and outdoors whilst having fun at the same time.
Wondering how to give your kids a summer blast and make them learn at the same time? You're certainly on the right page. We've collated some of the best math activities for kids to try out this summer. Let's get down to brass tacks!
Ice Cream Counting
Who loves ice cream? Every kid does! Whether your kid is a toddler or a high schooler, they'll definitely enjoy an ice cream cone now and then. Thus, it makes sense to turn their favorite dessert into a fun avenue for learning.
What you need: Brown construction paper (for the cones), colorful pom poms, and a pair of tongs.
How to play: With a pair of scissors, cut about 15 to 20 small triangles out of the brown construction paper to form pretend ice cream cones. Your kid can chip in for this part, but if they're below the age of 10, you might want to get them a pair of child-friendly scissors. Next, write the numbers 1-20 on the cones and then place them into a plate or bowl.
Once everything is ready, kids can build their own "ice cream" by adding corresponding pom poms to the cones. For instance, if a cone is labeled "4," they can add up to four pom poms. This fun activity would help to build a child's counting skills.
P.S: After each session, be sure to reward your kids with a real ice cream cone.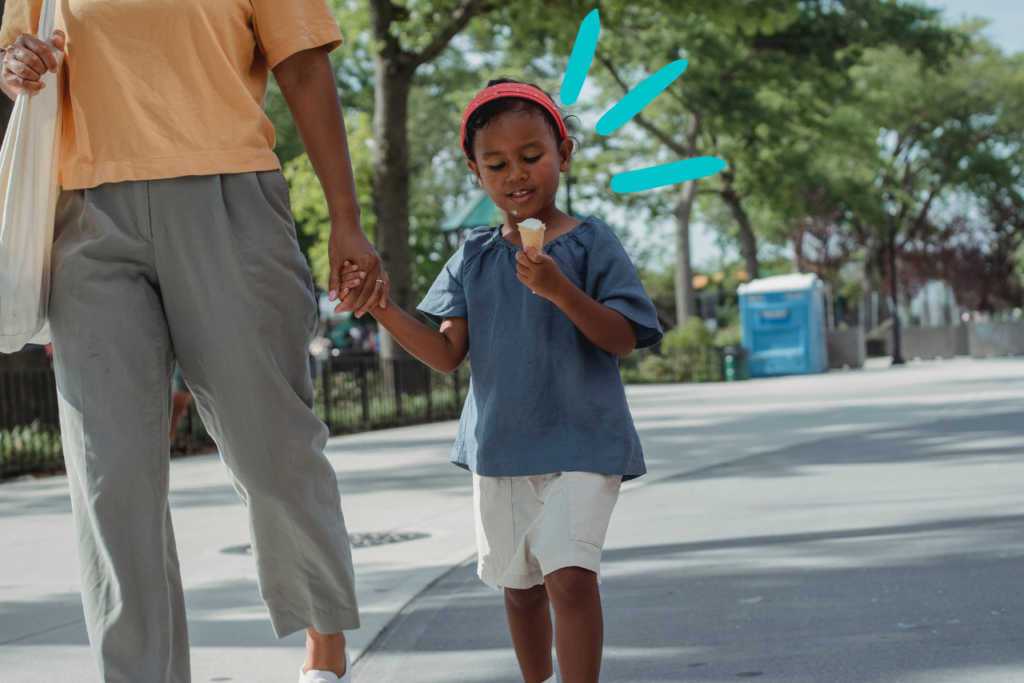 Flower Math Activities
Flowers attract beautiful things. Bees, butterflies, you name it. However, beyond the aesthetic appeal of these plants, they can also be used as an inspiration to boost learning and create a fun summer for kids.
What you need: White cardstock and colorful pens.
How to play: To start this activity, you need to whip out your inner Picasso. First, cut the cardstock into sizable rectangles. Using colorful pens, draw bold flowers on the left side of each rectangle, increasing the number of flowers as you go. For instance, you could draw one flower on the first rectangle, then two flowers on the next, and so on.
Once you've done this, laminate each rectangle, and you're ready for takeoff. Have your kids count the flowers on each rectangle, write the accurate number, and spell out the number on the right side.
This activity would help children recognize numbers and boost their counting and writing skills at the same time.
Fun fact: While this is a great summer activity, it could also fit right into spring.
Counting Seashells
Heading to the beach this summer? It might be time to try out another fun counting activity with your kid. Heads up: this activity may involve a mini scavenger hunt for seashells. However, if you aren't feeling up to it, you can always use playdough instead of actual seashells.
What you need: Seashells (or playdough), a plastic mat (or paper), and some colored pencils.
How to play: Write out a specific number on the plastic mat and use colored pencils to draw some artificial sand. If you're using paper instead of a plastic mat, you'll need to laminate it to enhance the durability. In the same vein, if you're at the beach, you could just pour some sand onto the mat instead of drawing.
Next, ask your child to count seashells according to the number on the mat and then place them on the sand. Easy-peasy! This game teaches your kid how to count and improves their fine motor skills.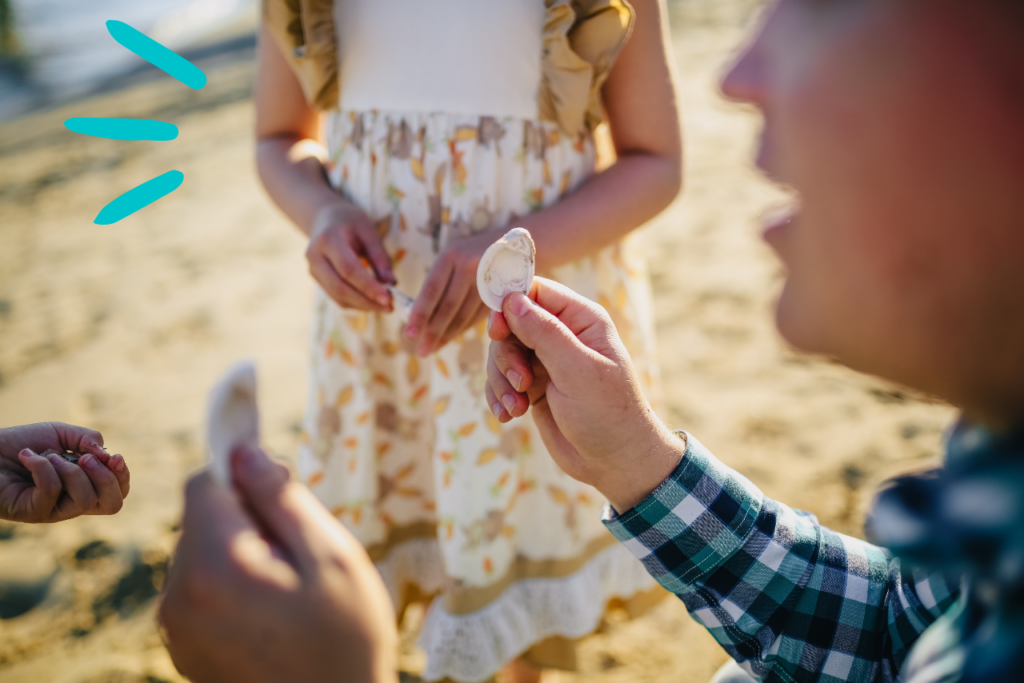 Outdoor Counting
Summer is all about going outdoors. From fun lemonade stands to family walks on the beach, outdoor activities never seem to end. So, why don't you add this fun math activity to your bucket list?
What you need: Colored chalk, a large area of asphalt/concrete, and a few pebbles.
How to play: Using colored chalk, draw a large grid of about 30 squares. Next, write 5's on the top row, 4's on the second row, and so on. Make sure you leave the last row empty as your players need to stand there. Next, have each kid stand in an empty square on the last row and throw their pebbles into each numbered box. If the pebble goes off the grid, they lose their turn. After throwing a pebble, each player can check the numbers where it landed and add them up. Once they've exhausted their pebbles, the player with the highest score wins the round.
This activity is a great one because it teaches kids the concept of numbers and counting while keeping them energetic at the same time.
Online Games
Sure, summer is all about going out. However, your kids' summer doesn't have to be outdoorsy all the time. If you're trying to improve their relationship with math, you can still homeschool math online by getting them online games. Thanks to the internet, there are tons of fun online games that could teach kids essential math concepts all summer.
Alternatively, you could also hire a math tutor who knows how to engage students on a deeper level and make each math lesson a fun ride.
Final Thoughts
With tiny notes of summer in the air, it's normal that you want your kids to have a blast without completely forgetting their studies. Fortunately, these great summer activities will certainly teach your children important math concepts and ensure that they still have a fun summer.
We hope you find the tips useful. Good luck!