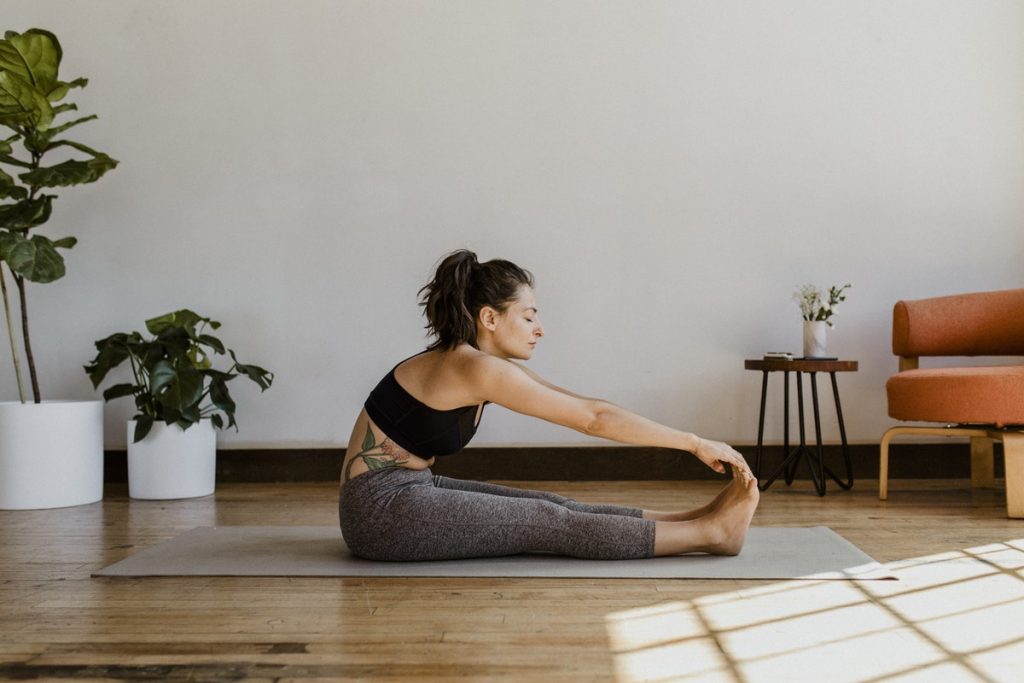 Ideal for those keen to keep fit during lockdown.
Since covid-confinement closed all gyms and had us working out from home, sales of home gym equipment have surged. However, a lot of us aren't fortunate enough to have the space for, or access to, our own set of dumbbells. Anyway, they've all sold out now, so fitness enthusiasts across the country are getting creative. 
Fortunately, it's possible to create a gym within our home using furniture and other household items. Indeed, with a proactive mind and can do spirit, we can have fun and get fit using only the objects around us.
So, with the help of Eastnine coach Ania Gabb, here are 5 household items to use in your home workout, IDEAL for those keen to keep fit during lockdown.
STAIRS
You thought stairs were those things that you climbed in the gym that didn't get you anywhere, right? Think again! The ones in your house or apartment block can be used as a form of cardio and also as a raised platform for conditioning work. Who said working out at home was impossible?
See how many times you can run up and down the stairs in one minute. You can also use the second step as if it were a PlyoBox – jumping up and stepping down. What's more, the steps in your gaff can also be used for knee lifts, as well as raised lunges and push-ups. Is there anything they can't do?
CHAIRS
Not just for parking your bottom on, chairs of all shapes and sizes around the house can be used for so many exercises. Yep, these guys are versatility furniturefied; you just have to put your mind to it.
Tricep dips, raised push-ups, reverse lunges, jumping jacks, step-ups (if someone's holding the chair, that is!), leg raises and single leg squats….these are just some of the exercises you can do with a chair. Check out Live Strong's tips on the best full-body chair workout you can do.
FOOD
Don't have dumbells? Shops sold out of free weights before you could get some in? Want to use your anger towards stockpilers of gym supplies as motivation for getting stacked? Well, you can remedy all of these things with some store cupboard essentials.
Bottles of water and baked bean tins can replicate dumbbells, a plastic bag filled with vegetables can be used for lifting, and a large bag of potatoes could even be deployed for front squats. As we said before, get creative, and channel that inner neanderthal vibe.
BOOKS
Everyone has that one heavy book which has presented a pain in the backside (and back) whenever moving house or rearranging the Feng Shui of your room. Well, now's the time for it to finally come in handy. And in handy is the correct term here.
Take the book in both hands, and use it for squat-press and abdominal crunch exercises. In between reps, you could even have a little read. Talk about killing two birds with one really heavy book!
BED SHEETS
Resistance bands are all the rage these days, providing a wide diversity of workout opportunities to the user. But without them, in the domestic gym setting, bed sheets can work as a substitute. These can be tied to your door handle or locked at the top of your door to create a TRX based workout.
To support Brits during their time at home, Eastnine has launched a brand-new home-based training plan filled with strength and stretch sessions, aimed at adding structure to long days spent at home.