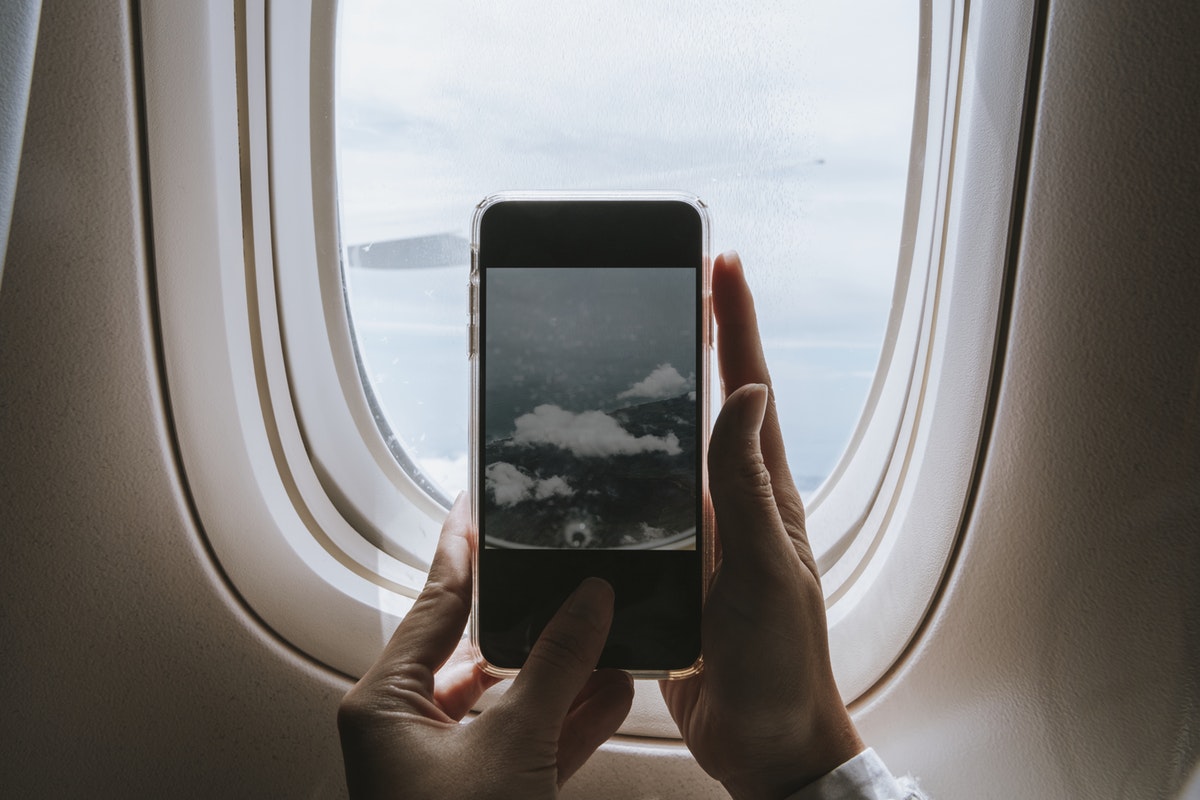 The new decade has barely begun, the ink is still wet on our resolutions (the liver's still wet too) but already our focus is drifting to our next holiday. Let's face it, the post Christmas bank balance isn't quite as ship shape as we'd like it, and rationalising a jaunt abroad so soon into January can be tricky.
But we all need a little escape in this bleakest of months, even if it's just in the planning pages of Google, arranging something a little later down the line. It's important to be decisive, before Brexit causes its inevitable price rise. So, whenever you're planning on going, it needn't cost a fortune, with these; our 5 IDEAL bargain flight destinations in Europe for January 2020.
COPENHAGEN, DENMARK
With flights starting at just £9 (one way) and the flight time clocking in at under two hours, for a quick-as-a-flash European getaway, Copenhagen ticks all the boxes. It's a compact, easily accessible city, with a welcoming vibe and English spoken everywhere. Public transport runs smoothly (though you'll barely need it) and most of the key sites are easily walkable. Though it's certainly on the colder side at this time of year, the Danes have perfected the cosy comfort of being indoors, next to a roaring fire, better than any other nation on the planet. And nope, we're not going to recycle that term this time. 
One of the best parts of a quick trip here is most certainly food, with Copenhagen being one the world's leading foodie destinations. Check out our IDEAL foodie guide to 48 hours in Copenhagen here for the ultimate weekend of eating.
CORK, IRELAND
Our cousins across the Irish sea certainly know how to do a Winter's break. Those crisp, cold mornings with frost on the ground and breath visible just feel all the more romantic here. And the perennially popular Irish stews and chowders just feel made for warming the cockles after a brisk walk in hat and scarf. Throw in a proper pub, complete with hearty Irish welcome, a pint of Guinness or hot whiskey, and plenty of good cheer, and there's nowhere we'd rather be. 
On flight search engine Flighthub, who'll find you some truly cracking deals, you can hop across to Cork for under 40 quid, and in just over an hour, and soon you'll be installed in the cozy glow of the country. Check out Jim Cashman's Pub for a proper pint with locals, as well as the English Market on Princes Street and one of the world's oldest. Follow this with dinner at The Oyster Tavern, at the Market Lane Entrance, which utilises the finest local produce from the market. Talk about lack of air miles! 
PALERMO, ITALY
Sure, you could get to the Northern Italian juggernauts of Milan and Florence for a few Euros less, for a few minutes faster, but you'd also be contending with temperatures several degrees colder and skies overcast. Enough with the comparatives, Palermo can stand proudly on its own two feet. 
They don't call it the 'Kingdom of the Sun' for nothing; even the coolest month of January sits at an average temperature of 15°C and sees two thirds of its day dry. With return January flights available around the £50 mark, that's an eminently affordable bout of winter sun right there.
Tourists should head to the grand and ornate Cappella Palatina, built in the 12th century, and boasting gold, Byzantine mosaics and Saracen arches, all topped off (literally) with an intricate wooden ceiling rendered in Arabic honeycomb-esque carving. This intriguing mixture of geographical and religious influences reflects the soul of historic and modern day Sicily succinctly. A must. What's more, during the off season, the crowds are far more manageable.
Palermo is also rightly famous for its food. In Palermo, street food snacks are pretty much at their pinnacle. You'll find arancini piled high in shop windows all across the city, as well as popular sweet treat cannoli. But the connoisseur's favourite (and ours) is fritolla; offal, off cuts, cartilage…all the good stuff essentially, fried and wrapped. Delicious.
LISBON, PORTUGAL
The Portuguese capital of Lisbon is a great choice for an affordable winter getaway, with return flights available for as little as £37 this January. What's more, the weather is far more agreeable than most of the rest of Europe when welcoming in the new year; temperatures remain resolutely in the mid teens, the sun shines bright, and rain is unlikely. Phwoar. 
It's also a city very much in fashion, with a vibrancy and laid back swagger defining the streets. Bring shoes equipped for scaling the famous Lisbon hills, particularly the Sao Jorge Castle, which sits proudly at the summit of the Sao Jorge hill. Though the ascent is steep and windy, you'll be rewarded with stunning views of the city below. In the crispy, bright winter days, Lisbon never looked finer.
Lisbon has also earned a reputation as one of the world's seafood capitals. Though it doesn't actually sit on the coast (that body of blue is actually the Tegus River), you'll find some of the freshest, finest prawns, crab and lobster imaginable here. 
VILNIUS, LITHUANIA
Mention you're off on a European break and it'll take them a few guesses before they land on Vilnius. But we're not complaining, this only adds to the charm of the Lithuanian capital; the old town especially remains untroubled and unspoilt by tourism, in the best possible way.
Single flights (but why would you ever want to return?) can be found for as little as a tenner this January, and the city itself is often reported as being Europe's cheapest city break. That doesn't mean it's low brow; quite the opposite in fact, there's plenty of hip bars and cafes and a thriving cultural scene. The NDG (Lithuania's National Gallery) in particular houses some of the country's finest art. The views from the building's restaurant aren't half bad either.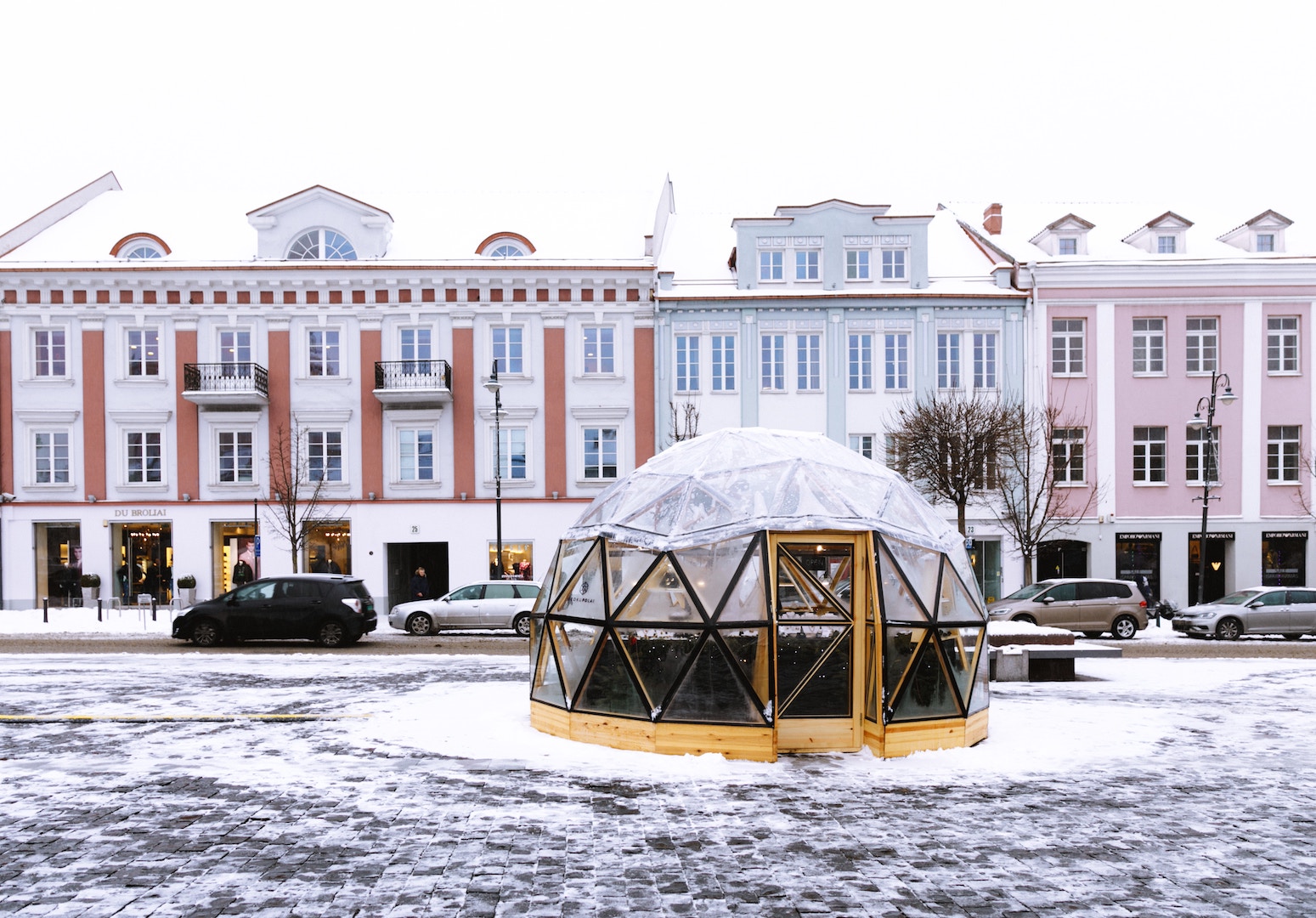 Speaking of culture, and in a country famed for its classical musicians, you'd be foolish to miss out on a trip to Vilnius City Opera while you're here. Tickets to see local talent doing their thing start at just £25; a relative snip. Just do it.