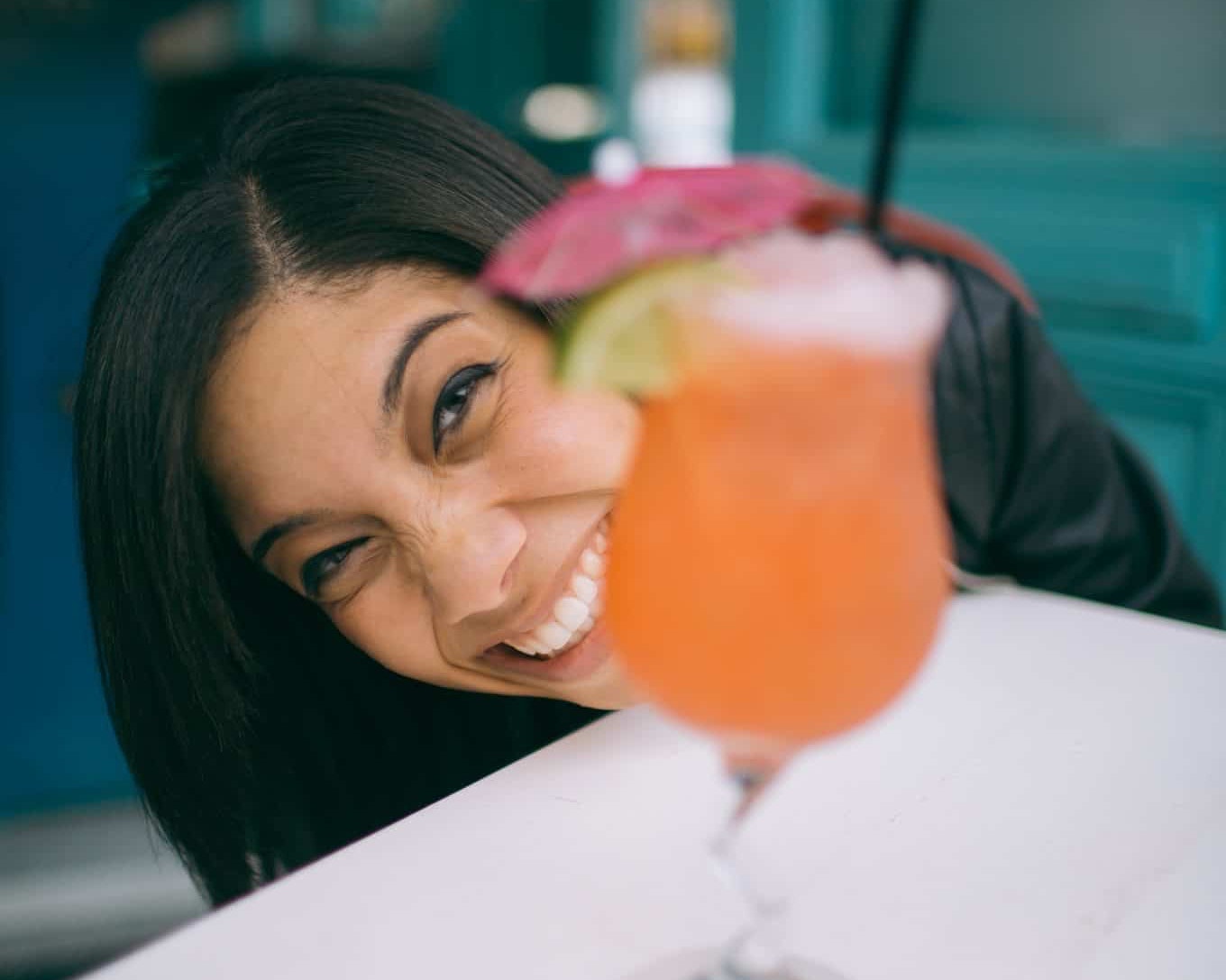 It's 2020 and 'going out' is getting redefined. For the foreseeable, it's looking like us Brits are going to be doing our drinking and socialising domestically much more in the near future. But that doesn't mean we have to stop enjoying our favourite cocktails. Moreover, homemade cocktails don't have to be expensive. 
When it comes to stocking your home mini bar and wine rack ready for making cocktails at home, it might be a good idea to buy alcohol online, as you'll be able to find the best deals. And while you're shopping, the key to recreating mixologist worthy cocktails at home is quality ingredients – there's a reason why cheap cocktails at Wetherspoons taste notably different to those at a trendy craft cocktail bar who are all about using organic ingredients. Once you're fully equipped and ready to get refreshed, consider these; our 5 IDEAL cocktails to make at home.
FAUX-JITO
This low-calorie cocktail is really easy to prepare but has the plus point of some interesting ingredients which will definitely impress your guests. 
WHAT YOU'LL NEED
30 ml white rum

Diet 7up or Sprite Zero

Three or four mint leaves

Ice

Kumquat (halved) or limes (quartered)
A small segment of watermelon (cubed)
METHOD
Muddle the mint leaves with your choice of white rum and the juice of one lime wedge. This is achieved by gently crushing the mint leaves using a mortar and pestle or whatever you have at home. From here, pour your muddled mixture into a glass, add some ice, watermelon cubes and your kumquats (available in most Asian stores, alternatively, use limes) and top up with Sprite Zero or Diet 7up. 
VITALITY VODKA LEMONADE
Aside from the base spirit, which in this case is vodka, all of the ingredients in this cocktail are fruit and vegetables. Vitality is very much the perfect word to describe this drink, then; a contribution to your 5 a day.
Two celery stalks

Two green apples

One lemon

One small piece of

fresh ginger

One head of romaine lettuce

One shot (approx 45 ml) of vodka
METHOD
Use a blender or juicer to mix your ingredients until smooth. Pour into a glass of choice (a martini glass if you're feeling fancy) and that's it! A simple, delicious cocktail with healthy ingredients (apart from the vodka that is).
BOTANICAL PINK GIN MARTINI
Mother's Ruin. Madam Geneva. Jimi Hendricks. The Devil's Left Hand. However you like to call it, gin can be a great basis for a simple, refreshing home cocktail. Here's one; the Botanical Gin Martini.
WHAT YOU'LL NEED (1 SERVING)
60 ml of pink gin

A dash of dry vermouth

A few 

botanical ice cube

at the bottom of the glass
METHOD
Combine the gin, vermouth and the ice in a strainer and shake. Place your homemade botanical ice cubes in the base of a martini glass. From there, strain your freshly mixed cocktail into the glass and serve.
THE DU HAMMAM
The Du Hammam was created by a French tea brand, Le Palais des Thes, in which green tea is combined with berries and orange blossom, then blended with ice, sparkling wine and a dash of apricot liqueur, and voila. While you couldn't exactly call an alcoholic drink 'healthy', this one tastes like it might be doing you some good.
WHAT YOU'LL NEED (2 SERVINGS)
3 Green tea bags

280 ml spring water

280 ml

Champagne

2 tbsp Peach Liqueur
METHOD
Infuse your tea bags in simmering spring water for 3 minutes. Following this, put the tea in the fridge to chill for half an hour. Then, put your chilled tea and peach liqueur into a cocktail mixer and give it a good shake. Finally, put your cocktail mixture into flute glasses and top up with champagne. Remember this recipe is for two servings, so if you're making it for yourself adjust the amounts accordingly.
RHUBARB BELLINI
Perhaps you've read our rhubarb article and now have some compote spare in the fridge? Well, a rhubarb bellini is an amazing, simple drink and a real crowd pleaser; tart, punchy and refreshing.
WHAT YOU'LL NEED (2 SERVINGS)
2 tsp of rhubarb compote

140ml champagne
Simply place a teaspoon of your homemade compote in the bottom of each glass, and top with champagne.