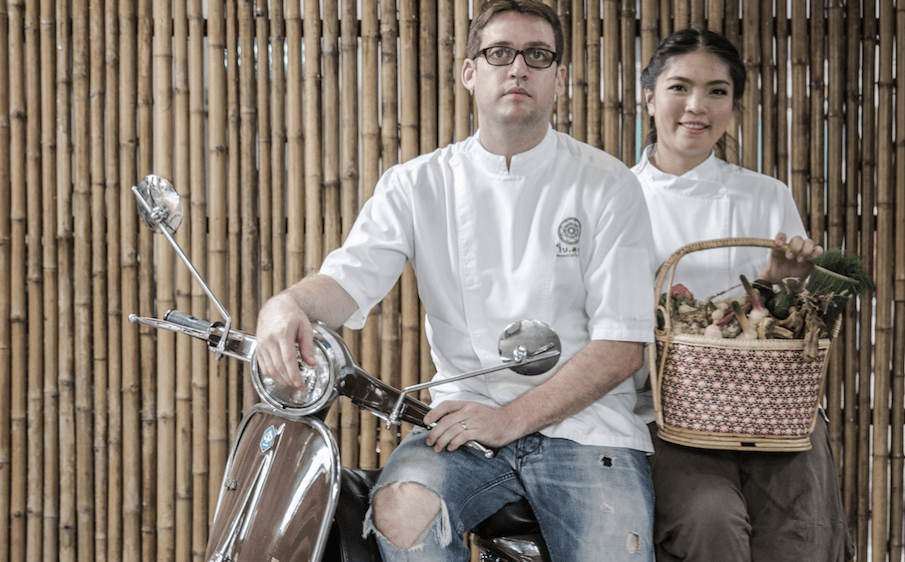 Bangkok is every foodies heaven. Everywhere you turn, you'll find food. From many of Asia's top restaurants, to fancy shopping malls to the street corners, food dominates the landscape. The problem is, if you're only in Bangkok for a short time, it's hard to narrow down the must-try dishes of the city. With this in mind we asked Chef Bo and Chef Dylan from renowned restaurant Bo.Lan, to share their favourite dishes to eat in the capital. Enjoy.
N.B Bangkok's food scene is vibrant and eclectic, it's for this reason some of their top 5 dishes of Bangkok aren't even Thai.
Nahm Prik Gapi
This is probably one of the most quintessential Thai Dishes around. Essentially, it's a simple chili relish of shrimp paste. But once you really get into a good one, your whole world view changes. For us great ones are also about what they are served with. The more standard (and forgive me for being rude) lazy versions are served with carrot and other assorted veg. But the great ones do not go near the carrot, they use a plethora of edible plants, shrubs, flowers and fruits. Often also accompanied by a grilled bullet head mackerel or a personal favourite of fluffy Cham omelette. The paste itself can be made from using all fresh ingredients but sometimes it's also found using grilled ingredients which adds a pleasant smoky flavour. The best thing about Nahm Prik Gapi is that it can be a meal all in itself.  
Proper Thai Curry
I say proper and I mean proper, forget that stuff in the streets, made using a commercial industrial paste and UHT or canned coconut cream! I'm talking a hand pounded paste using the freshest of ingredients, pounded specifically for the desired protein. The protein dictates what should be in the paste, for example, it's not just one green curry paste fits all. If it's for fish then it will lack many dried spices that you'd find for beef but it will have loads of grachai which is omitted from the beef one. A proper curry uses freshly squeezed coconut cream (if it's a coconut based curry), the cream is reduced until it separates and the curry is then fried, not boiled. For us a proper curry takes your palate on a luxurious roller coaster, there's complexity and subtleness, there's texture and balance. A real proper curry cooked by a credible cook will flip your perception of Thai curries.
Duck Noodle Soup
This is a fairly common dish in shop houses and street stall around the city but there are a few who do a remarkable job. I guess it comes down to two factors, caring or not. The ones who care find great ducks that have been raised with care and slaughtered humanely. They use the whole duck, nothing is wasted, not even the blood. The blood is the best part if done well. At our favourite venue Xia Duck Noodle, order a bowl of duck noodles but also order a bowl of braised duck with extra blood. The blood in the latter is soft, yet firm, seasoned perfectly so you still get a sense of iron but it's not metallic. It almost pops in your mouth. The noodles are always cooked just right and the fact they sell out every night attests to something.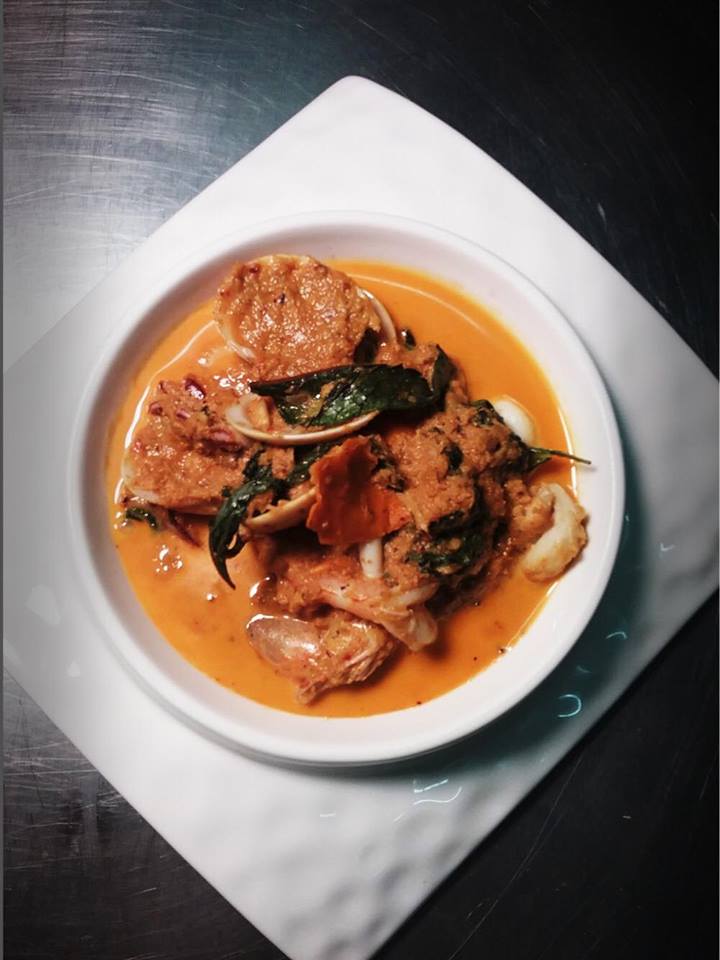 Chicken Liver on Toast
This dish is found in only one spot and that's at the new restaurant called Gaa. Actually, almost every dish they do is bloody brilliant but for the sake of this I've chosen their Chicken Liver On Toast. We love Gaa because they only use and source local produce, they make almost everything entirely in house from scratch. They care basically! The Liver On Toast is a great example of the skill and cleverness of the cook. You think liver on toast, but it's been elevated to a whole other level! I'd tell you how but it would ruin the surprise. Go now before you can't.
Brotzeit
Yep it's a classic German working man's food but when done by a set of German twins it's the stuff of legends. I could probably eat the Suhring Twins version of this dish daily. It starts with their sour dough, the mother of which is older than the restaurant. Accompanied by house cured meats and fish, home-made pickles and handmade cultured butter. Its simplicity defined, but damn it tastes good. It's that moment in the meal when everyone just goes quiet and reflects, enjoys the moment. It nourishes the soul.
Visit Bo.Lans website here: www.bolan.co.th
Images via Bo.Lan Facebook page: www.facebook.com