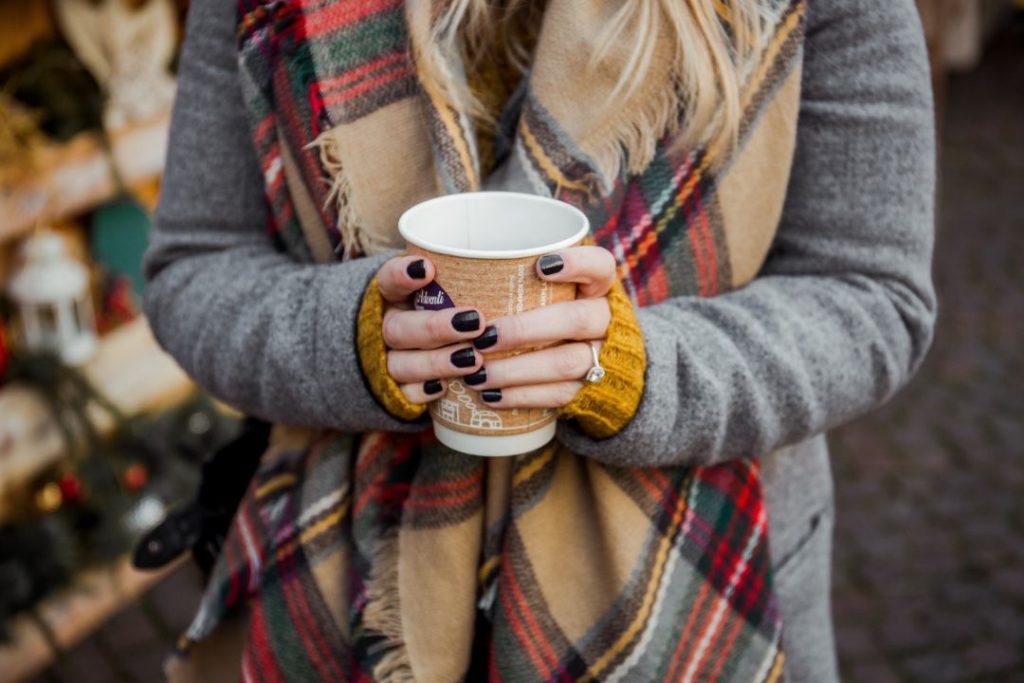 With the clocks going back and the frosty chill that's hit the air in recent days, it's started to feel as though the winter period might be here to stay. Or, in a phrase we're sure you were expecting to read, it's beginning to look a lot like Christmas. Whilst the cold may not exactly fill us with feelings of excitement and joy, the festive season, it has to be said, does. It won't be long until we're basking under romantic fairy light displays, countlessly replaying our favourite Christmas classic hits and frantically searching for the perfect Christmas gifts for our loved ones. Good times.
One thing, above all else, that really gets us into the Christmas spirit like no other is a traditional European Christmas market. Beloved by all across the continent, the European Christmas market scene has become a must-do experience on most travellers' bucket lists over the festive season.
So we've enlisted the help of experts at London Stansted Airport, who facilitate daily flights to multiple European destinations, to share their recommendations on the best fun-filled European festive markets to visit this year. If you're looking for festive snacks and drinks such as Bratwurst or mulled wine, a selection of classic Christmas trinkets or an ice-rink blasting euro-pop, check out our 5 IDEAL European Christmas markets to visit this year.
PRAGUE 
Those looking for a traditional Christmas arts and crafts market will want to head to Prague's Old Town Square to have their thirst for the festive quenched. Perhaps one of the most unique Christmas markets, and definitely the most traditional, the market sits in the centre of the picturesque and historic Old Town, and includes a nativity inspired petting zoo replete with sheep and ponies. Although this makes it the ideal option for families, the market also boasts lively beer tents, so can be considered as a fun option for those looking to visit with groups of friends.
Fly to Prague from London Stansted Airport with Ryanair and easyJet
REYKJAVIK
If you're on the lookout for a Christmas market with the perfect festive setting, including alpine-like wooden huts and snow-covered pine trees, then Iceland could well be the place for you. Boasting a picture postcard setting, Reykjavik offers multiple markets to explore. From the foodie market of Hlemmur Mathöll Food Hall that offers an indoor shelter full of multiple independent baked and artisan food stalls, to the more classic market of Ingólfstorg with its man-made ice rink in the centre of downtown Reykjavik's main square, the destination offers something to suit everyone.  
Fly to Reykjavik from London Stansted Airport with easyJet  
AMSTERDAM 
If festive grandeur takes your fancy, then look no further than Amsterdam. The European city which is just a one-hour flight away from Stansted offers tons of jaw-dropping festivities come Christmas. Look for a 20-metre high tree covered in 40,000 energy efficient lights and the internationally renowned World Christmas Circus that showcases first-class acts in a Christmas setting. For those after a festive feast, the markets here offer seasonal goodies from the local area plus the surrounding regions of Holland, Belgium and Germany – meaning you can feast on Bratwurst sausage, German cookies and pretzels until your heart's content.
Fly to Amsterdam from London Stansted Airport with Ryanair and easyJet
BUCHAREST
While Bucharest may seem a less obvious choice than the other more well-frequented European cities at Christmas, this shouldn't put you off. The Bucharest Christmas market is as lively as any and offers tons of authentic festive spirit and colourful décor. Bucharest Christmas Market gathers all the magic of a Romanian Christmas, bringing together a series of entertainment and activities such as traditional craft making, live music, dance performances and even a Santa Claus chalet, meaning visitors can expect to be kept entertained for hours on end. There are plenty of tours in Bucharest that combine a Christmas market trip with a chance to explore the rest of the city and its communist past alongside the very best of Romanian culture. 
Fly to Bucharest from London Stansted Airport with Ryanair
BUDAPEST 
Budapest's Christmas market is like no other. Each year, the historic Vörösmarty Square is transformed into the annual market, where locals and visitors alike come together beneath the Christmas lights display, with the sound of live Hungarian folk music. Expect authentic food vendors offering everything from traditional dishes such as Goulash soup, sauerkraut, and sour cherry pastries to winter warmers such as raspberry schnapps, and apple cider. You'll find hand painted Christmas decorations for the tree here along with beautifully crafted garlands made of dried fruits, leaves and cinnamon sticks – perfect for dressing your front door.
Fly to Budapest from London Stansted Airport with Ryanair
To find out more about these and many more European cities from London Stansted, visit https://www.stanstedairport.com/