So you've your heart set on Spain for your next sojourn, and who can blame you? We think the climate, cuisine and culture are, on the continent at least, incomparable, and it looks like the UK agrees. A recently published report by Thomas Cook once again had the country as us Brit's favourite holiday destination. But such a broad statement of intent needs a little refining; you can't simply head to the country and hope for the best. It's time to fine tune things a little, with our help of course. Here are 5 IDEAL holiday ideas for Spain in 2019.
WALK THE CAMINO DE SANTIAGO
The Camino de Santiago is the holiest hiking trail in all of Spain, but irrespective of which God you pray to, the 500-mile pilgrimage is well worth doing, at least once in a lifetime. One of the world's great walks, it's over a thousand-years-old, an ancient thing of beauty, and preserved through near constant, diligent maintenance. In spite of its length, well, that's up to you, which in combination with the rich and varied surrounding scenery, makes the Camino de Santiago trail the most popular hiking route in Spain, and one of the most popular in all of Europe.
There are several (eight or nine, in fact, depending on how you define it) different routes and iterations of the famous walk, allowing you to tailor your trip, to an extent, depending on your physical fitness, the length of time at your disposal and budget. Along the way, albergues (cheap, sometimes free, hostels) provide the most commonly found and convenient accommodation. These can't be booked generally, and are run on a first come, first served basis. Other options include pensiones (family run guesthouses) and hotels, which can get cumulatively pretty expensive if you're committing to the full length of the Camino.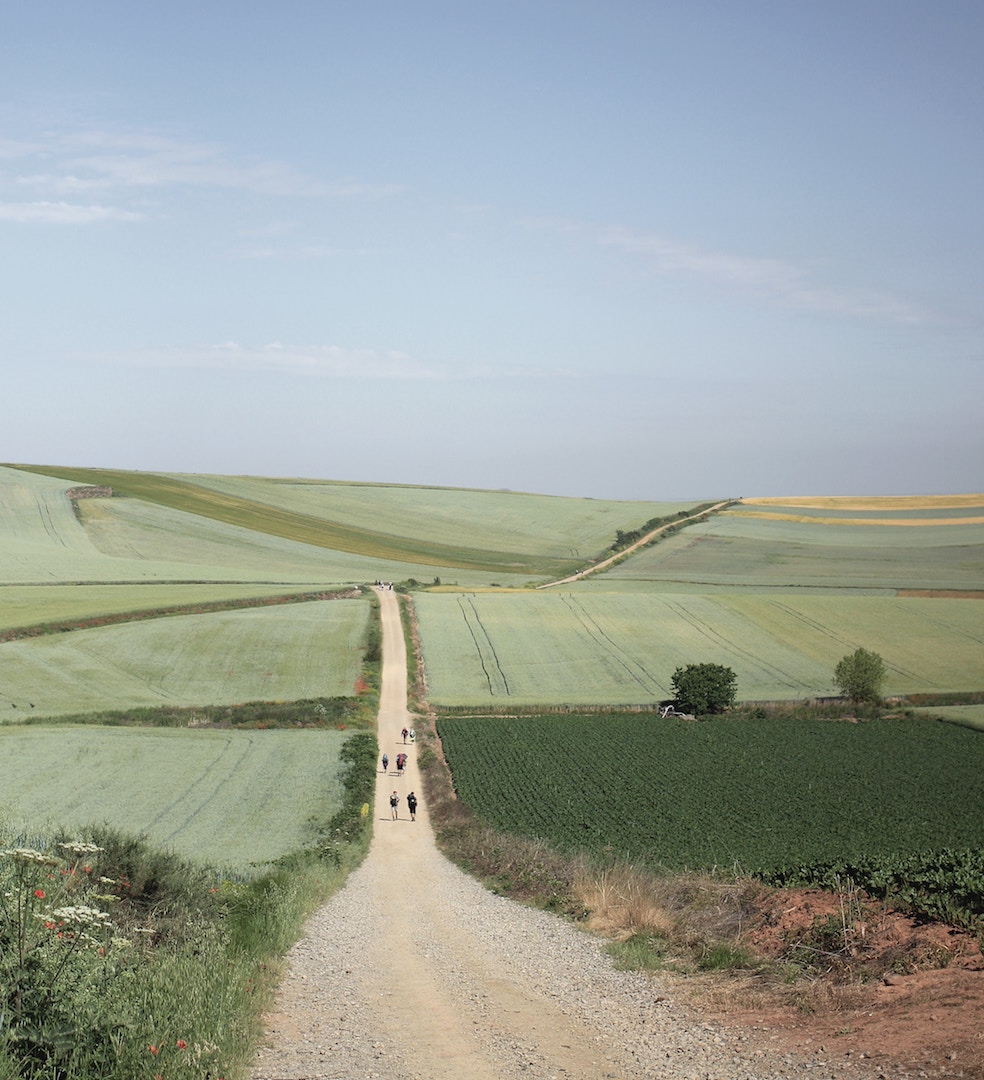 TRAVERSE THE SIERRA NEVADA MOUNTAIN RANGE
Changing direction from one of the most famous walks in the world, we're strolling south, to the trails across the Sierra Nevada mountain range in Southern Spain. There are easy routes, moderately difficult routes, and downright dangerous ones ready to take you to your physical limit, so choose your poison accordingly. Once (or should we say 'if') you reach the Mulhacen peak (3,479m and the tallest on the Iberian peninsula), the views are absolutely breath-taking, with clouds flying below, above, and even at the same level as the peak. For a particularly difficult hiking challenge, scale the mountain via its North facing route, but only if you are a seasoned hiker, mountaineer and aspiring Ray Mears all rolled into one.
EXPERIENCE MADRID'S UNIQUE FLAMENCO CULTURE
There are certain iconic things about Spain, such as the La Liga, La Tomatina, tapas, siestas and of course, the Flamenco dance and music. If you're visiting Spain and up for immersing yourself in the culture, seeing a Flamenco show for yourself is a lovely way to get involved and to grips with one of the country's greatest traditions.
If you enjoy Spanish dance, music, fashion, art, folk culture, wine, and food, then perhaps the complete Flamenco show experience is at the Cardamomo tablao in Madrid will slake your thirst. They host four different shows each and every day of the week, with ten artists performing on every one of those shows. Do keep in mind that tickets and tables sell fast, so booking in advance is recommended.
GO SUPERCLUBBIN' IN IBIZA
Ibiza's nightlife needs little in the way of introduction. After all, Pacha Ibiza and Amnesia are two of the biggest and most popular superclubs in the world. There's also Privilege, DC 10, and Space Ibiza, to name but a few. As one would expect from the best clubs on the planet, these are the places which also host the most famous DJs in the world, with names such as Carl Cox, David Guetta, Hardwell, and Calvin Harris shaking the floor with their mixes every night of the year.
STREET PARTIES, FESTIVALS & CELEBRATIONS
But that's not where all of the partying is, or should be, focused. Oh no. Spain is a country of constant celebrations and festivals, all year round. Indeed, should you be so inclined, you could stay in a perpetual state of party for the entire year if you timed your trip right. Some of the biggest and best include:
La Tomatina – Visit the town of Bunyol in Valencia on the last Wednesday of August if you want to stomp on tomatoes and hurl them at each other with thousands of locals and visitors alongside you. And who doesn't want to do that, right? It is the most popular festival in Spain and unless you book your tickets well in advance, the 20,000 or so tickets will be gone before you know it.
Feria De Abril – Perhaps the best time to experience the Flamenco culture is during April's week-long festival of Feria De Abril in Seville. It's a giant fair that sees revellers attend in traditional Andalusian clothing and on horse-drawn carriages.
If you miss the Feria De Abril in Seville, don't fret; the Feria del Caballo in Jerez goes down the very next month in May, with horse parades are the chief attraction here.
Semana Santa – Also known as European Easter, devout Christians and curious punters alike will find much to enjoy during Semana Santa or Holy Week festival, which is held in certain parts of Spain, including but not limited to Seville, Malaga, and Leon. Groups of twelve men and women from their respective churches parade through the streets with representations of their patron saint on their shoulders, decorated beautifully with candles.