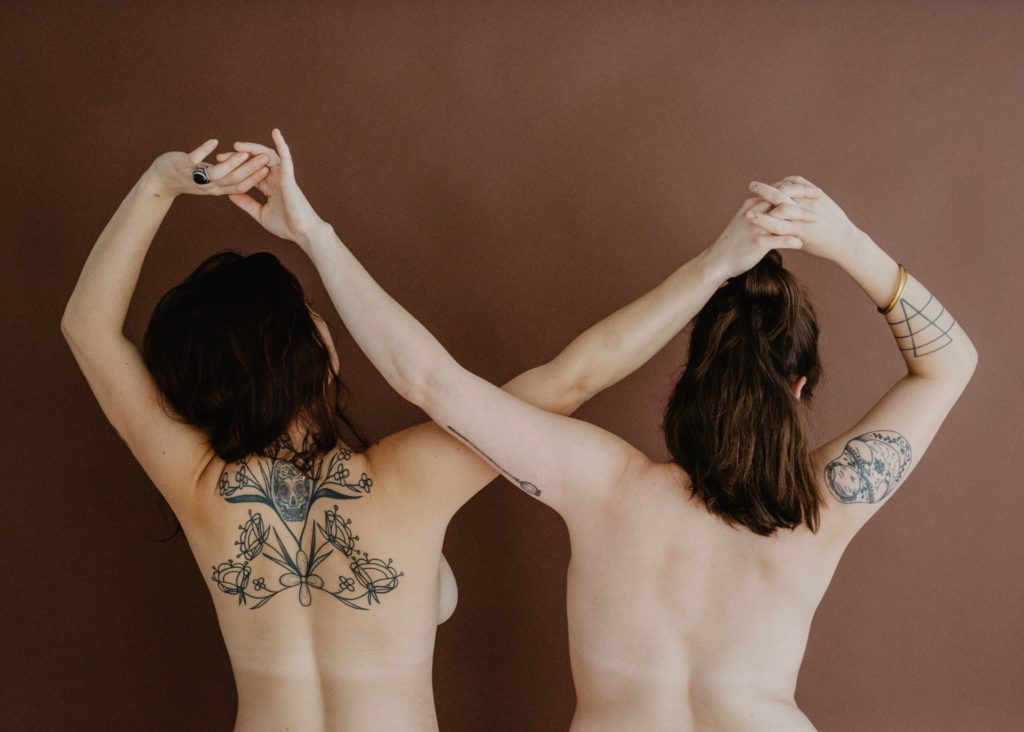 As if we needed an excuse…
After 50 days of lockdown, and mixed messages from the government about when it's getting lifted, we're currently looking for positive spin wherever we can find it. And though it's been tough not seeing friends and family for such an extended period, one thing we have embraced full throttle (or should that be full frontal?) is the chance to spend more time in the nude. Because if you can't spend time in nature, you might as well spend it as nature intended, right?
Let's shift perceptions of self isolation; into self love, self care and self appreciation. With that in mind, here are 5 IDEAL reasons to spend lockdown naked.
OUTDOOR CLOTHES
We're all going outside less, and the jogging bottoms are seeing some serious action. This has been kind to our wallets, for sure; we haven't needed to spend nearly as much money on new clothes. But more importantly, the knock on effect for the environment will likely be positive, too, with a tendency towards resorting to the convenience of 'fast fashion' reduced.
Suddenly, we're wondering why we ever needed clothes around the house in the first place. By shedding them as soon as you walk through the door, you (might) be reducing the risk of bringing coronavirus into your home. Swanning around the house naked, then, could be the safest thing you can do during this difficult time.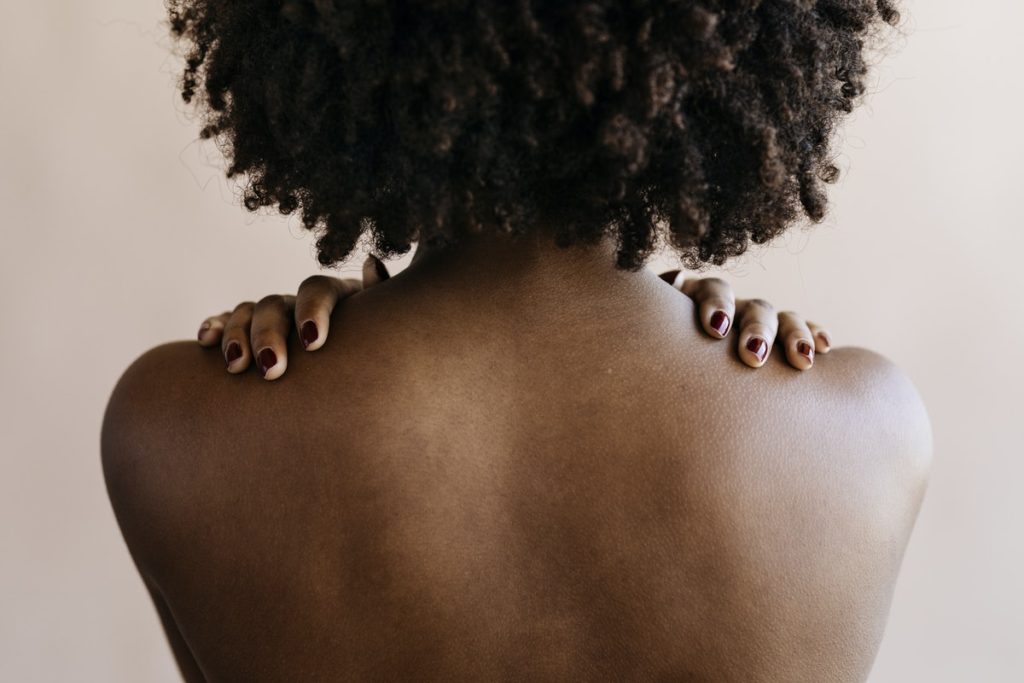 GET REACQUAINTED WITH YOUR BODY
Clothes are just so restrictive, right? A physical and metaphorical cloak, keeping our true selves hidden and silenced, we think.
But by spending more time in the buff during lockdown, we can foster a feeling of comfort within our skin, and reconnect with our pure, true selves, away from prying aways and the pressures of an oppressive world. With so many rules currently out of the window, lockdown has, for many, granted a sense of freedom from judgment. Nurture this feeling just as nature intended.
THE PROVEN BENEFITS OF NUDE WORKOUTS
The benefits of exercising in the buff have been well documented. By regularly taking stock of yourself in the nude as you work out (don't deny, we all do it) you'll be able to keep track of the progress you're making within your exercise routine.
There's nowhere to hide when you're not wearing clothes, and by knowing the ins and outs (not literally) of your human form in the nude, you'll notice even the most minor changes. This will help to keep you motivated and to show you that your hard work is paying off. Similarly, consistently looking at yourself naked will inspire you to take stock and make healthy choices to see changes in your body.
What's more with naked exercise, without the restriction of workout clothes as you exercise, your body is likely to be a little more flexible, allowing you to truly maximise your workouts. This could result in improved calorie burn, as you're truly getting the most out of your workout.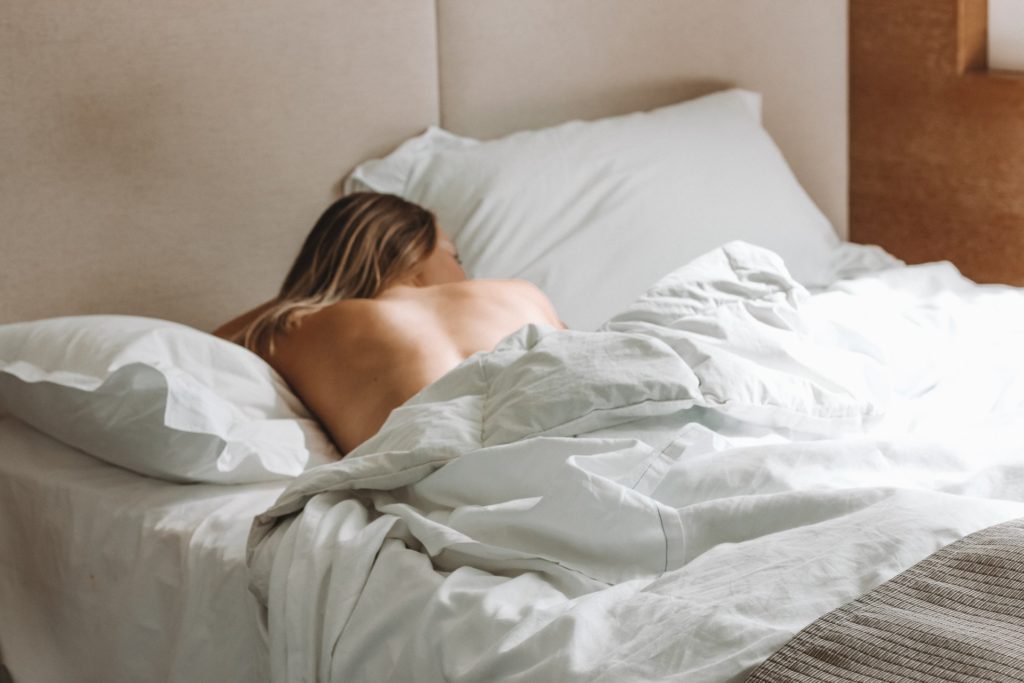 IMPROVED SLEEP
Sleeping naked not only makes you healthier, but wealthier, too, according to Forbes. We're not sure doing so is an adequate replacement for being furloughed, but there you go.
Anyway, the National Sleep Foundation recommends sleeping nude, as it allows your body temperature to cool quicker, which naturally leads to you falling asleep faster. What's more, sleeping naked means you're better at regulating that all important body temperature, too, promoting a more restful night of Zzzeds. Doing so also helps keep skin healthy…
HEALTHIER SKIN
By spending time around the house nude, you're doing your skin a massive favour, too. Clothes (in particular workout attire) can restrict the blood flow and act like a sponge, collecting all of the sweat you produce. By going bare, you're giving your skin a chance to breathe.
When you sweat, your body releases toxins, and by wearing clothes you're actually weakening your skin by reabsorbing the sweat that is released by the body as you do so. Since no one's watching and the pressure's off, embrace the chance during lockdown to let it all hang out.
Just remember to redress before your next Zoom call!