The U.K and Ireland is home to 33 World Heritage sites, something we should be very proud of. The must-visit locations stretch from Northern-most Scotland to the very South of England, taking in Ireland and Wales, too. This great infographic by Citybase Apartments maps them out – suddenly making the 'staycation' a very tangible, plausible, appealing prospect. It really is a wonderful advert for the Great British Isles, check it out and ponder – how many have you been to?
Earlier this year the Lake District was announced as a new UNESCO World Heritage site – great news and only surprising that it didn't happen sooner. We love it there, and can't wait for our next visit. With that in mind, here are our 5 IDEAL reasons to visit the Lake District.
NATURAL BEAUTY
The obvious, and only, push you should need to visit – the natural, breathtaking beauty of the Lake District is second to none. We've travelled the world over in search of something more majestic, of somewhere more grand in its untouched grace, but we just keep coming back here. It's a quiet, reflective space, at the peak of a hike you could hear a pin drop, and there is such beauty the solitude you can find there. Hills and mountains stand proud and tall, lakes shimmer below, and your heart is left there forever.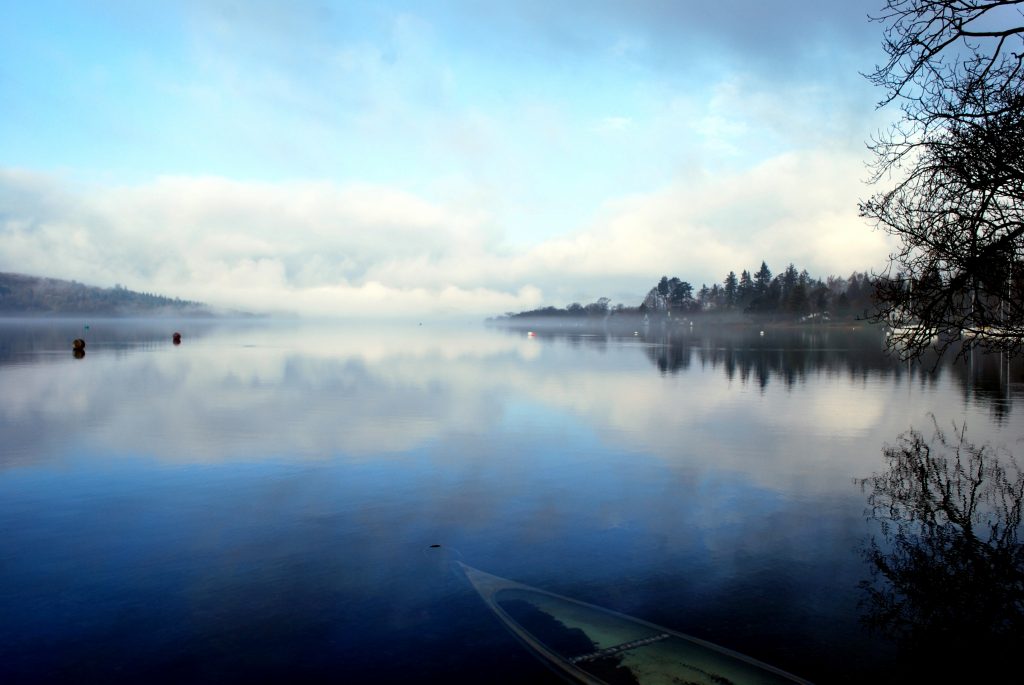 ARTISTIC INSPIRATION
Wander lonely as a cloud just like William Wordsworth, for this is the place that inspired his famous daffodils poem.  Not content with being a muse just for one, the Lake District also inspired Beatrice Potter's writing and drawing – you can even visit her former home Hill top at Near Sawrey. Also in 1816, J.M.V Turner famously captured the transcendent views in paint. The list goes on, and quantity does not lessen its quality.
A GREAT FOODIE SCENE
Not a place you'd traditionally expect to find a foodie mecca, but the Lake District is a haven for culinary creativity. For the first series of their new famous food/travel/comedy mash-up The Trip, Steve Coogan and Rob Brydon explored the area's restaurants and landscapes, putting the foodie scene of the Lake District firmly  on the map. It's home to quite a few Michelin- starred restaurants, the most famous being Simon Rogan's L'Enclume – another star of the Trip. His ingredients-led, wildly inventive British cooking is some of the best in the country, if not the continent, and is worth the visit alone. If fine-dining isn't your thing, some of the very best pub grub in the country can also be found in the area. A couple of famous sweets also herald from the Lake district – kendal mint cake and cartel sticky toffee pudding.
Image source
ACTIVE ADVENTURES
The Lake District is not just for contemplative long-walks and musings from the top of a mountain, it's also a great opportunity for some adventure sports. As you'd expect from anywhere with this amount of natural water, there's more kayaking, canoeing and white-water rafting than you can shake an oar at. Additionally, the sheer faces of the mountains provide some ace, hair-raising rock climbing and abseiling. If wheels are more your thing, mountain and quad biking are also a lot of fun here.
Image source
WILDLIFE CONSERVATION
There are conservation areas abound in the Lake District, offering some amazing, protected wildlife and fauna. See red squirrels running wild, otters building dams, wild deer standing proudly and meerkats doing their hilarious thing, to name but a few.