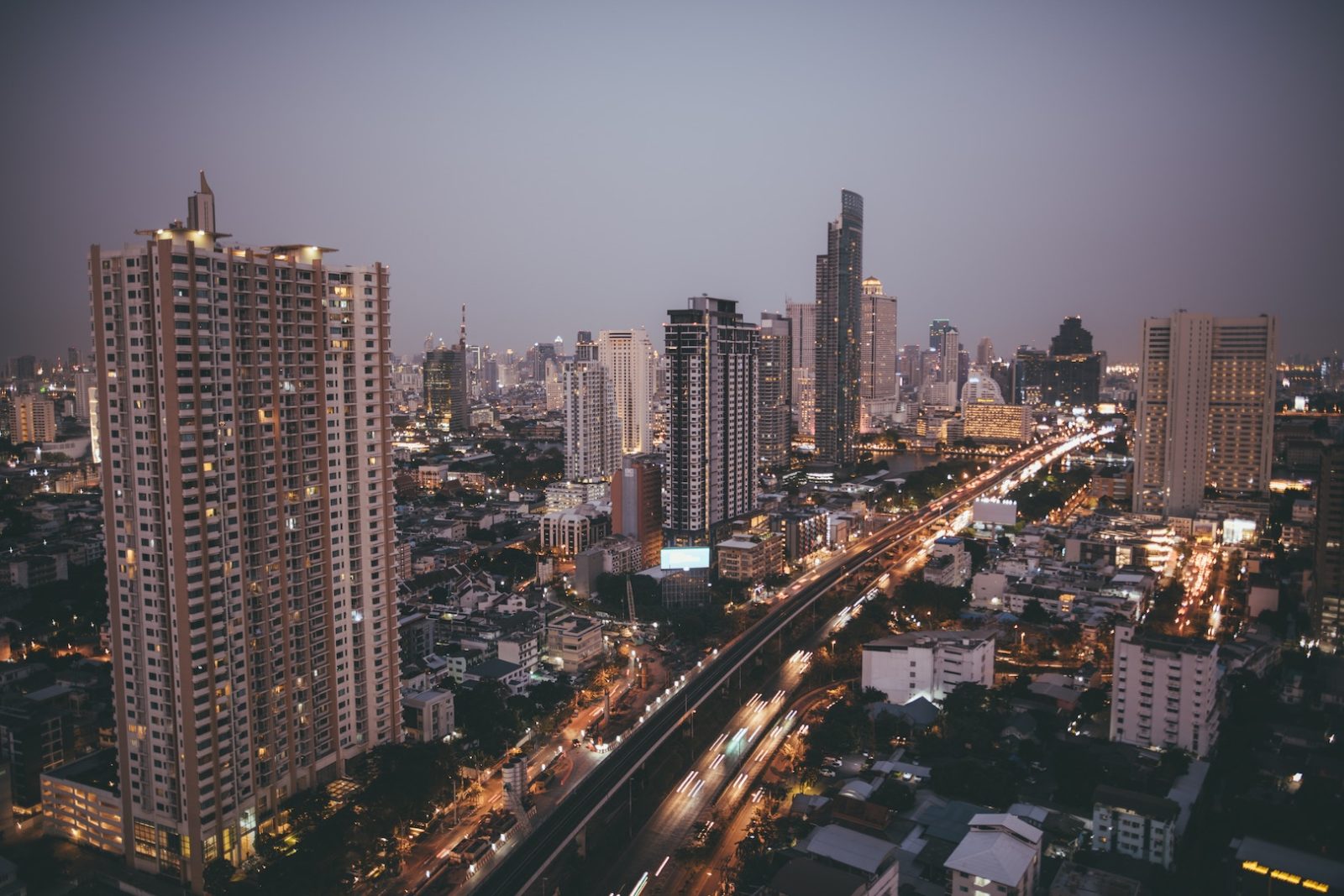 First, let's tame that Thai elephant in the room. Bangkok's best food is found at street level, of that there is no doubt. Old shophouses unchanged for generations, family recipes equally as stubborn, wok slayers in their 70s and Chinatown noodle slingers; it just tastes better with your feet on the ground. And we wouldn't have it any other way.
There are times, though, when you want to go that extra mile, upwards, for a special occasion or loved one, when the glittering majesty of the mega city needs to be admired from above. For those times, you've got these; our 5 IDEAL rooftop restaurants in Bangkok.
THE CIELO
The Cielo Sky Bar and Restaurant goes full 360°, with uninterrupted, panoramic views of the world's most visited city. Housed on the 46th floor of upper Sukhumvit's Sky Walk Condominium, this joint sits a little outside the tourist throng of lower Sukhumvit, making for a younger, hipper crowd. It's hugely welcome to see Thai food take centre stage here (not so common when dining in the clouds of Bangkok), with their menu a modernised, playful twist on some classics from the country's culinary canon. Their grilled tiger prawn and pomelo salad is as banging as the city its served in, and the version of street food favourite mu parlow is given refinement through quail, rather than traditional hen, eggs. The heady Chinese spice mix of the sois is all present and correct. Lovely stuff.
VERTIGO
Don't let the name put you off. I mean, you don't actually have to stand at the edge and get all wobbly, right? Vertigo, the cherry on top of the Banyan Tree Hotel in Sathorn district, doesn't actually induce any fear or unease 61 floors skywards, just a warm sense of hospitality and a killer view. The unique, slender design makes for a brilliant vista wherever you might be perched. Be warned, if you're planning a pre-dinner drink in the adjoining Moon bar, it gets packed.
People generally come here for seafood, the iced fisherman's tower in particular; an opulent display of the ocean's finest including imperial caviar and Boston lobster. Its 5300 baht price tag might give you a little vertigo, too.
ABOVE ELEVEN
There's a lot going down on Sukhumvit Soi 11, and only some of it above board. This is Bangkok's premier party street, with all the glamour and grunge that brings. If you want to escape the street level sleaze, to transition from neon to glittering, it's worth casting gazes upwards. Above Eleven is a 32 floor trip in the elevator of Fraiser Suites, and Nikkei – the marriage of Japanese and Peruvian food – is the name of the game here. There are flourishes of fauna, fake grass, lamps in the form of trees, all to bring about calm above the chaos. The views might not be as spectacular as Sirocco or Vertigo, but the food is great.
SIROCCO
63 floors high enough for you? Ascend the State Tower and you'll find the Lebua Hotel's restaurant Sirocco, the highest al fresco restaurant in the world. Well, you did say you wouldn't a decent vantage point, right? From here you've got a 270° view of Bangers, with Chao Phraya river visible in all its glory. The restaurant is multi-award winning, last year landing in Thailand Thatler's top twenty list (bit of a tongue twister, that). Menu wise, it's refined Mediterranean fare, with prices as sky high as the venue itself; their tasting menu will set you back more than most Michelin starred joints in the city, but you're not here for the food alone, right? If you do want to eat some of the finest in the capital close by, Mezzaluna is just two floors above. You will, however, have to dine indoors.
SCARLETT
The Pullman hotel group rarely pull the punches when it comes to style and sophistication. Scarlett is emblematic of the company's class; 37th floor flawless French food, extensive wine list, one hell of a view. It's foolproof. The menu is ingredients led, leaning heavily on premium imported beef, with Japanese Kobe and grain fed, 35 day dry aged Wagyu sharing headliner status. Other classics a la Francaise are delivered with aplomb too; their terrines, pate and rillettes are all faultless. Michelin agrees, recognising Scarlett with a 'plate' award last year.