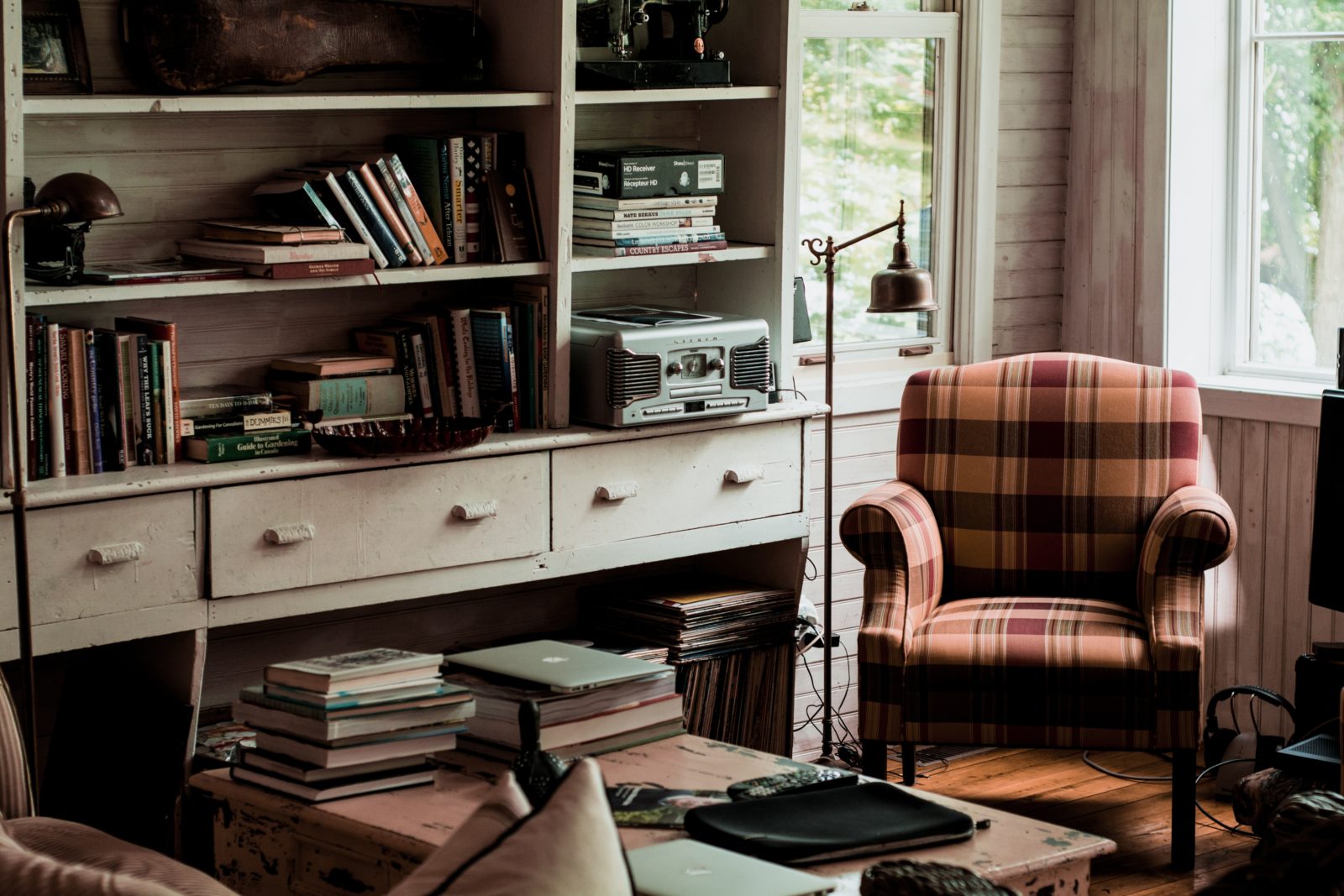 If you've ever found yourself flicking through country living magazines, wishing your home could look as warm and inviting as the rural homes featured, then you're not alone. There's something about the glow of the fireplace, the comfort of the kitchen space, the atmosphere created by warm wood tones and beams, that gives us a glow inside. Whether you're living in the chaos of London or the calm of the countryside, this look is eminently achievable. So, here are 5 IDEAL ways to bring country chic to your home, wherever you are.
CHECK OUT LOCAL FLEA MARKETS & ANTIQUES STORES
A great way to give your home a country feel is to invest in little trinkets, flourishes and furnishes which while seemingly innocuous on their own, contribute subtly to the overall theme of the house when in tandem. Country houses tend to have more of a historic feel, shabby even,  and they tell a story with their interiors. Worn down, weathered, lived in; these are all buzzwords which should be on your lips. So, you'll want to check out your local flea markets and antique stores to see what treasures you can find. Remember, don't be too random about it, a perfect compromise between stylised and thrown together will render best results.
PAY & DISPLAY
Another feature you'll find in country houses is a display of some kind. Plate displays tend to be the most popular option, either displaying them on the walls or in a decorative display cabinet. If this is a little too antiquated for you (commemorative Queen Elizabeth coronation crockery is certainly not our jam), then consider displaying seashells around the home, giving it more of a coastal country feel. Or, you could display your pans and cooking utensils in the kitchen; this is also a practical, space saving move.
Displays act as a focal point and again tell a story, much like the antique and old furnishings do. And with so little going on in the countryside, you'll need conversation starters wherever you can find them.
BRING THE OUTSIDE IN
Of course, the proudest boast of the country house is its proximity to nature. So of course, it's only natural (sorry) to want to bring a bit of that nature inside.
Focus on adding outdoorsy-inspired details into the home such as rocks and water features. You'll also want to invest in plants and flowers too; great looking features and rumoured to have wellbeing boosting benefits too. You'll also want to think about pastoral prints and designs to further accentuate that sense of place.
PUT YOUR BEST FURNITURE FORWARD
If you really want to get that country house look, beautiful, handcrafted furniture should be a focal point of your budget. That distinctive mix of statement piece and flea market finds is what makes the quintessential country chic home. You can find exceptional quality country style furniture at stores such as Cotswold Co, so do your research first.
We think that texture – contrasting and complementing – is an essential consideration when investing in furniture. What sets houses with designs on being rural apart from their urban cousins is the deployment of texture and touch, and is often expressed through furniture and its add-ons. Throws and extra cushions can enliven dull sofas, and outlandishly textured bedspreads feel right at home in the rural.
THE FORCE OF FLOOR
Flooring in country houses is a very different beast to the functional, wipe clean variety so often found in the homes of Britain's bigger cities. Channel your inner bohemian with a patterned tile, juxtaposed with a simple, blonde wood in an adjacent room. Consider concrete to harden up those soft edges; a proud, cool material for a floor which works best when softened up by the room's other country-style furnishings like kitchen rugs. Whatever you go for, view the floor as a canvas, not merely something to step on.