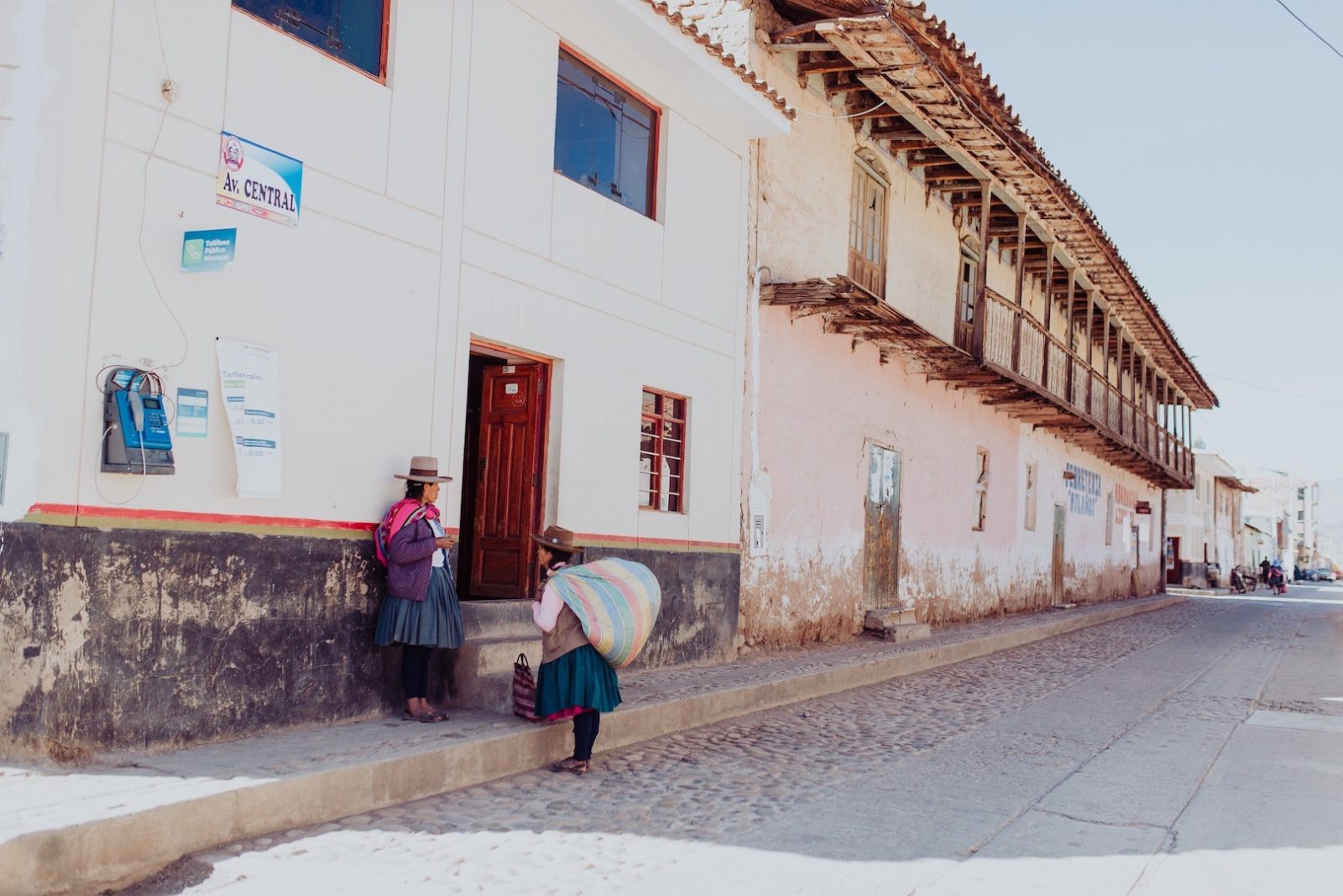 Though it's by no means Peru's largest or most influential city (that title of course goes to Lima), chances are if you're planning a trip to the Land of the Incas, then you'll have heard of Cusco, the ancient capital of the empire. In fact, it almost certainly features high on your list of must-do destinations. That's because this humble but happening place serves as the gateway to Machu Picchu, the globally famous ruins, hiking spot and designated New Wonder of the World. 
That's not to say you should treat the city as simply a launchpad to the ruins. Scratch the surface just a little, spend a few days here, and you'll find so much to love, from culture to cuisine, history, heritage and more. With that in mind, here are 5 IDEAL things to do in Cusco, Peru.
A MORNING TRIP TO SAN PEDRO MARKET
Open seven days a week, from sunrise to sunset (that's around 6am to 6pm), Cusco's San Pedro Market is best enjoyed early doors, when the freshest items haven't yet been snapped up by discerning locals (there's no refrigeration here) and the tourist crowds are lighter on the ground.
Inside, the space is tightly packed with vendors selling fruit and veg, some familiar, some only found in Peru (did you know there are more than 55 types of corn indigenous to the country?), and also a few small food stalls dishing up empanadas – not so far removed from a Cornish pasty but much lighter and much spicier – and lomo saltado – a type of stir fried beef.
So, skip breakfast and head straight here; the freshly squeezed fruit juices are particularly lovely and there are pastries everywhere. Look out for camu camu, a small apple coloured berry which has the highest concentration of Vitamin C of any fruit in the world. Also, don't leave without trying chirimoya, the local custard apple with super creamy flesh.
Souvenirs of all shapes and sizes are also available here, if you're after something which won't end up in your stomach before you get back to the hotel. Be prepared to haggle, and be adventurous! 
SETTLE IN AT THE PLAZA DE ARMAS & CUSCO CATHEDRAL
Suffering from 'soroche'? You're not alone. Cusco sits at an altitude of 3'400 metres, and a little lightheadedness is expected as you acclimatise. In fact, the city is higher than Machu Picchu, so prior to any hiking, it's a good idea to get used to the altitude here for a couple of days. There's nowhere better to do so than in the Plaza de Armas, the city's main square and focal point, and just a ten minute walk from the market. Originally, a hub of religious ceremonies and vital meeting point for the Inca Empire, now the Plaza is lined with beautifully kept gardens, cafes and restaurants; a perfect spot to kick back, people watch, reflect and adjust to the pace of Cusco.
While here, make sure you visit the imposing Cusco Cathedral, on the square's North Eastern side and a UNESCO World Heritage Site, and particularly the intriguing painting of the Last Supper which lies within. We say intriguing, as there are some divergences from the traditional renditions found in European cathedrals and churches, most notably, the local delicacy 'cuy' (guinea pig) being enjoyed by the apostles.
MACHU PICCHU
We couldn't mention Cusco without, of course, speaking of the Machu Picchu ruins. This can be done on a day trip from the city, though we wouldn't recommend doing so as it tends to be a rushed affair and wouldn't take in any element of the Inca Trail. That said, the three and a half hour train journey from Cusco (actually, a town called Poroy close by) to Aguas Caliente is as scenic as you like, but you should book tickets in advance as seats get booked up. After arriving in Aguas Caliente, you can either take a shuttle bus or hike to Machu Picchu. 
Once there, prepare to have your mind blown. The Incan citadel high in the Andes mountains is cloaked in mist, cloud and mystery, with lush vegetation surrounding and enclosing the ruins and making for some spectacular views. Watch out for mosquitos here and book every aspect of the trip (entry tickets, transportation and hotels in Aguas Caliente) well in advance; Machu Picchu is hugely popular.
GET DARING WITH DINNER…
Peruvian food has had a huge decade, rising the ranks of popularity is World's Best lists and cropping up with Michelin star winning restaurants everywhere from London to LA. Any gourmand worth his Pink Himalayan salt is now well versed in ceviche, tiger's milk, quinoa and causa. Time to dig a little deeper then, to really earn your intrepid dining stripes. 
Fortunately, Cusco offers the chance to try some local delicacies not found much outside of Peru. Certainly, these won't be gracing your Shoreditch ceviche specialist's menu anytime soon. Start with that 'cuy' we mentioned earlier, which is guinea pig, fried, grilled or roasted, and served with corn on the cob and a zingy salsa. It's a real delicacy here, with cultural significance, and delicious to boot.
Anticuchos are another must try; essentially grilled meat served on a skewer (inspired, perhaps, by yakitori) and found everywhere. By far and away the best version, for us, is the ox heart; as much flavour as you'll ever find on a stick, we think. And if you're up for something nourishing, the local dish of Caldo de Gallina (comprising boiled chicken, ginger and noodles) is excellent. Some of the best renditions are found at the San Pedro Market.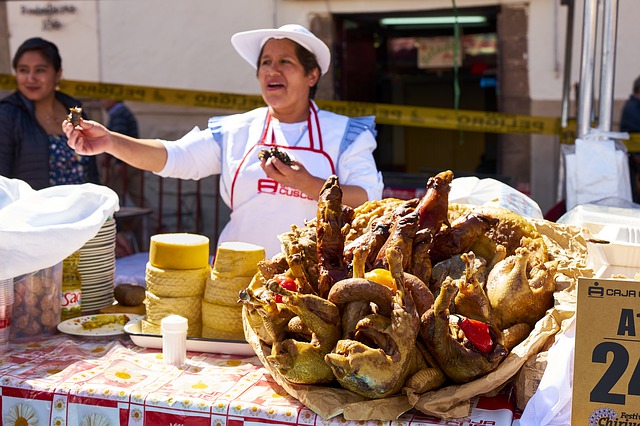 …AND DANCING
To work off all that food, it would be rude not to get stuck into Cusco's nightlife. Vibrant and lively every night of the week, it generally revolves around Plaza de Armas, where most of the best bars and nightclubs are found. Start the evening with a pisco sours, because when in Peru and all that, and if you want to get your dancing shoes on, then Mythology offer free salsa classes from 9pm to 11pm every night. When the doors (and dancefloor) open to the wider public at 11, you'll be ready to get your groove on. Most end the night at Mama Africa, a heaving club which doesn't get going until around 2am. Don't worry, it stays going until the sun comes up.