Ah, the Great British Summer. At its worst, it's all toffs soaked in champagne and storms, hippies in mud and plans rained off more often than they go ahead. But at it's best, you just can't beat it; Glastonbury, Notting Hill, Wimbledon, strawberries and cream, pints in plastic cups, picnics and gigs in the park….heaven.
But a very different type of British outdoor pursuit is currently enjoying a renaissance; that of the narrowboat holiday. It's easy to see why it's surging (or should that be barging?) in popularity. No roads, no hassle, no noise; just easing along at a couple of knots with the wind both in your hair and metaphoric sails. Bliss. If this sounds like your kind of getaway, read on; our 5 IDEAL tips for narrowboating holiday in England.
PLAN YOUR ROUTE
There are more than 2,000 miles of inland waterways to explore in Britain, so it's important to utilise a fair bit of foresight about the routes available before you set off. Winging it certainly isn't an option when you're lacking any wings in the first place. When planning your route, don't be too ambitious, this is all about taking things slow, after all, and be realistic about how many miles you're going to do and how many locks you fancy tackling.  Give yourself time to get out and visit scenic spots and historic sites along the way.
HIGHLIGHTS
The Avon Ring is one of the most picturesque routes in the country, taking you through the heart of England, past quaint villages and giving you centuries worth of history to explore. However, this is a circuit of 109 miles and 131 locks so if you're looking for something a little less lock-heavy, then consider cruising the South Oxford Canal and along some beautiful stretches of the River Thames.  
Equally special is a lovely two-week cruise down to Hampton Court Palace and back. This route takes in more historical royal sites than any other – including Windsor Castle, Blenheim Palace and Hampton Court Palace. (A river licence will be required for the Thames, at approximately £80 for one week, which you can purchase this whilst on your trip). Once you figure out the area you intend to conquer, invest in the ever handy Nicholson's Guide to help you navigate your way around.
THE BOATING BASICS
You'll get an induction from the company you rent your boat from, sure, but it's best to get to grips with boating basics and their liquid highways before you set off. The Canal & River Trust have a handy boating handbook which goes through the fundamentals, and reading it will be well worth your time (and safety). It's especially crucial to familiarise yourself with the locations of water filling points along your route.  
CONSIDER THE TIME OF YEAR
More vital still is to bear in mind the time of year you'll be travelling. High season is between May and September; usually the most expensive time of year and the one with the most 'traffic' on the high seas (sorry, rivers). During Spring and Autumn the canals are less congested and there'll be more space to moor by the towpaths. If you go in the off season, check for any scheduled canal maintenance, as some stretches use the quieter time as an opportunity to get everything back in order and running smoothly again in time for Summer.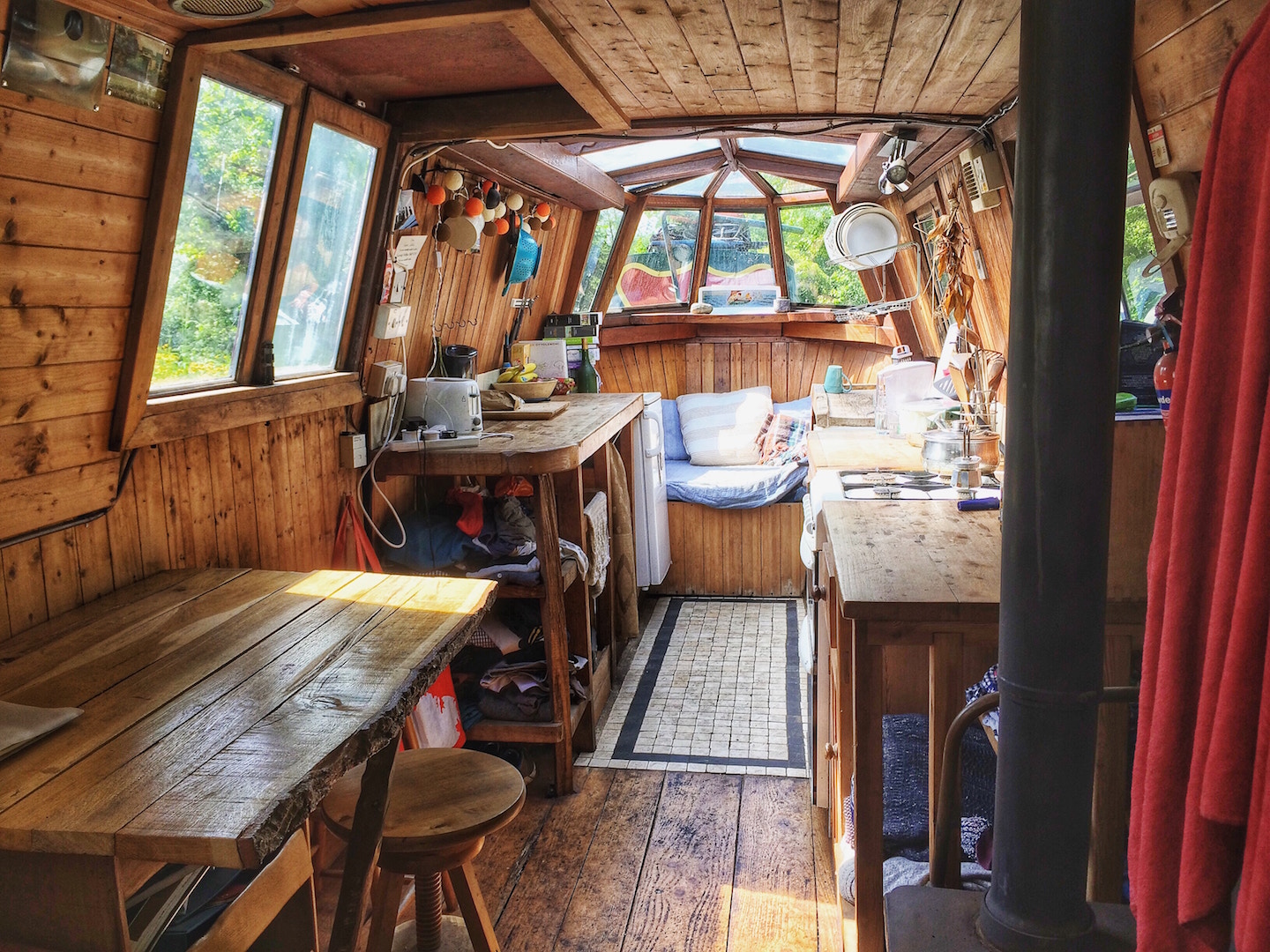 BOATING ETIQUETTE
As with everyone on these shores, there's a tremendous amount of etiquette and risk of faux pas waiting at every turn. Let's first talk about mooring; it's a good idea to moor away from bends and bridges, so as not to cause an unnecessary hindrance. Space is sometimes at a premium when mooring, so it's best practice to do it as close to another boat as possible. When running your engine, do so only during sociable hours, and be careful not to cause disproportionate levels of noise close to residential areas. As a more general rule, always exercise common sense and goodwill, such as when passing under a bridge or through a narrow and there's another boat ahead; give way if it feels right, continue if they beckon you. You know the drill.