On your marks, get set, go! With images of your dream kitchen floating around in your head, it can be all too tempting to rush towards the finish line of your renovation project. But doing so is to neglect the fine print and finer details essential to ensure that you keep your kitchen renovation within budget and without major issues.
Success hinges on the planning stage, here. If you lay meticulous groundwork – both physically and metaphorically – then the likelihood of avoiding mishaps, financial misjudgements and missed deadlines is greatly increased.
We chatted with renovation veterans at IGDBuilding.co.uk and thanks to their expert tips, this write-up will help get your kitchen renovation project started the right way. Without further ado, here are 5 IDEAL tips for a seamless start to your kitchen renovation.
DON'T RELY ON LUCK, LAY OUT
A short pencil is better than a long memory, as the saying goes. This is certainly a maxim to take note of when beginning the conceptual process of your kitchen renovation. You cannot just go in and point to a side or corner and say, "this goes here and that goes there". Measurements, lists and blueprints need to be devised, preferably by a professional. 
Drawing up a workable, precise blueprint simply shouldn't be left in the hands of the layperson, and ideally, you'll employ an architect to do this. That said, according to the Homeowner's Alliance, hiring an architect can cost up to 20% of the renovation budget. Though that's certainly no small change, the likely costs incurred if you fail to take planning law and permission into account, as well as safety issues you might incur through a kitchen renovation sketched on the back of a fag packet, make an architect indispensable to such a project. 
An architect's assistance needn't stop at the planning stage; they can also provide references for tradespeople and even project manage the whole renovation. You'll also need to make sure your renovation complies with various regulations regarding plumbing, gas and electricity; an architect can also facilitate this.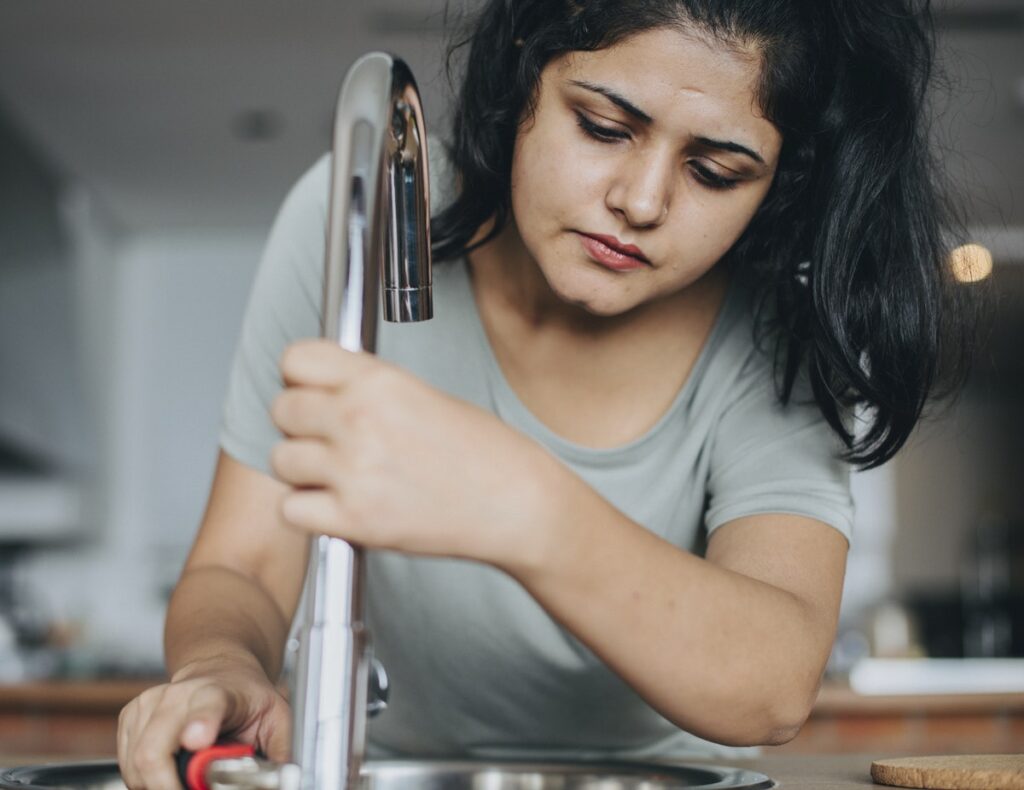 WORKFLOW WONDER
If you're a keen cook (or even a keen conversationalist, in fact) your kitchen needs to move to your rhythm, enabling you to prepare meals and host guests effortlessly. This is the beauty of designing your kitchen from scratch; you call the shots and you're able to precisely determine the geography of the space to best suit the way you work.
A clean, concise kitchen layout can make cooking a doddle. So, consider how you like to operate when you're cooking dinner; do you prefer the fridge close to the stovetop for easy access, or are you more comfortable with some distance between the two for hygiene's sake? Would you like a large, open countertop area dedicated to food prep, expansive enough to hold a chopping board, box of ingredients and more? And don't you think that prep space would be most ergonomically efficient if it's both next to the sink and a pull out bin?
Are you sick of these rhetorical questions yet? What we're trying to say is that you need to think really carefully about the specific way you move around your kitchen to optimise workflow and the enjoyability of cooking within it. Feed these visions back into the mind of your architect before they devise their final blueprints.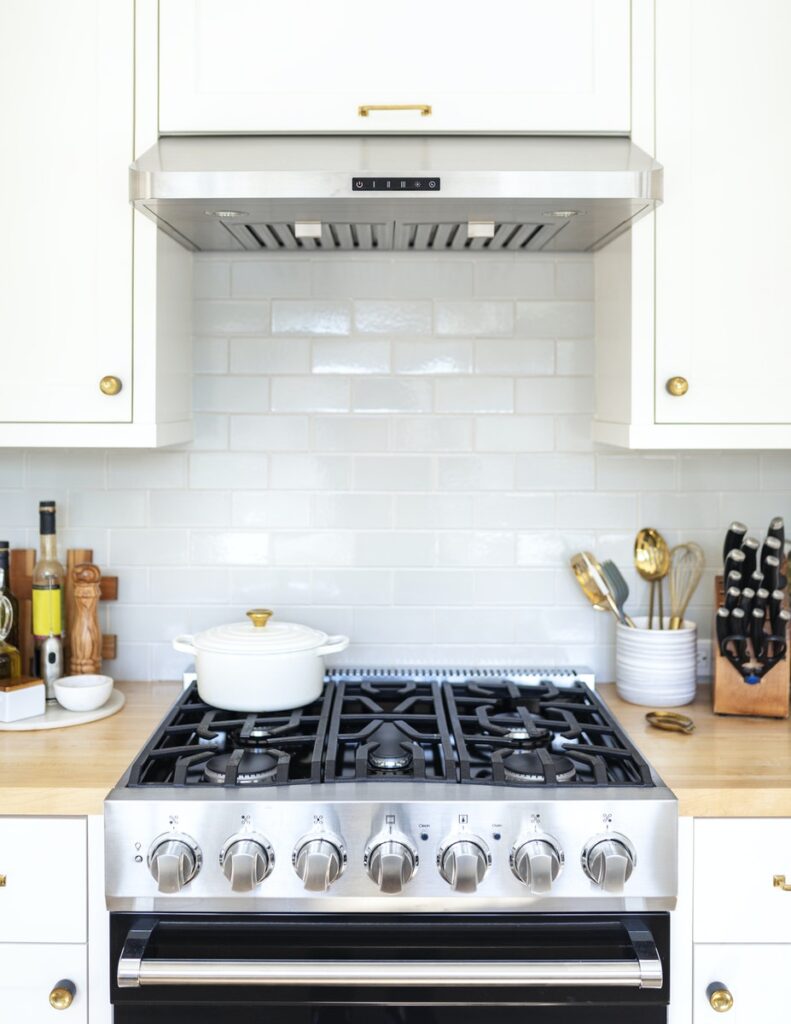 CONSIDER YOUR LIGHTING CAREFULLY
A well-designed kitchen is pointless if not effectively lit; becoming a place avoided rather one to luxuriate in. This means it's essential in the planning stage to consider lighting, both natural and electric, to ensure that all your renovation efforts aren't shrouded in shadow.
Natural light, especially, has an enormous impact on your property's value in today's market. Or, if you're not looking to sell up anytime soon, the free flow of sunlight in the room also enhances the liveability of your kitchen no end.
Sometimes, improving natural light takes the most simple of jobs. Within your kitchen renovation plans, make sure you've taken into account whether new additions and shifts in the layout will block the flow of natural light. And if you're going all out, consider knocking through a wall to create an additional window or set of sliding doors.
In terms of the electric lights, experts on kitchen design usually suggest having three different types of lighting installed in the kitchen. These are accent, overhead, and spotlighting. Accent lighting focuses on specific features of your kitchen. Overhead lighting is to illuminate the whole kitchen area while spotlighting is set up on spaces where most of the kitchen works are done. You'll want to install bulbs with longevity, so go for lighting fixtures which take LED bulbs, ideally. 
BE REALISTIC WITH YOUR BUDGET
It's a tale as old as time itself; unexpected costs and changing tastes mean the initial renovation budget runs way out of control. But just because they're unexpected doesn't mean they can't be accounted for in your initial calculations.
We've all seen those Grand Designs episodes when an ambitious amateur attempts to build their dream home. And time and time again, these budding architects come across the same problem – escalating costs. While we can all predict this eventuality from the sofa, being objective can be tough when your head's under a hard hat and your knees are deep in rubble. 
Yep, hidden costs are one of the biggest hurdles to completing home renovations successfully. So, always add a recommended minimum contingency of 15% for unforeseen problems, overruns and even inflation.
On top of that, try to second guess what areas of the project are most susceptible to the threat of hidden costs. For example, more often than not, materials which are particularly prone to price fluctuation account for the largest hidden cost in a renovation project. Accordingly, do your research about both local and international prices and keep your eye on the markets.
Before you dive headfirst into the renovation process, it's vital you take some time to conduct research and develop a meticulous budget. Don't simply settle on guestimates. Instead, with the help, once again, of your architect and perhaps even a structural engineer, draw up a detailed financial plan before you begin.
DON'T FORGET TO INFORM YOUR HOME INSURANCE COMPANY
This is one of the most overlooked tasks when undertaking home renovations. It is always best to check in with the provider of your home insurance and inform them of your kitchen renovation way in advance of the first strike of the hammer. This step will make sure that your place is covered with the correct type of insurance from start to finish, and costly damage isn't done to your home.
When getting in touch with your home insurance provider, be ready to give them information that they may need; the name of your architect, structural engineer, builder (if getting one) and other tradespeople, the predicted duration of the project, how much the total cost of the renovation is forecast to be, and the likelihood of you needing to vacate your home while the renovation is going on. Though you're not Nostradamus, reliable estimates of this information will help your home insurer immensely.
You will be glad that you have given your insurance provider a heads up just in case something goes wrong with the home renovation. Which, of course, after you've followed these planning steps meticulously, it won't.