In the UK alone, nearly 15 million business trips were made in 2018, and in the US, 405 million are taken each year. As the global marketplace continues to grow, so will that figure.  For any business, necessary foreign travel can comprise a significant portion of the expenses budget, not to mention the carbon footprint guilt we should all be feeling. 
For the sake of the environment, as well as the sake of that budget, then, businesses should always be looking at whether sending an employee abroad is strictly necessary or whether the power of technology, such as through video conferencing, would not do the job just as well. Yep, though the necessity of the business trip isn't going anywhere, it can take on new and exciting forms. It needn't be quite so costly, either. With that in mind, here are 5 IDEAL tips on how to save money on business trip expenses.
BOOK EARLY
Booking early is not always possible in the business world, where a situation can sometimes require an immediate response, and the pressure of deadlines and last minute decisions seems to be worn as a badge of honour rather than a reckless rush. But when a trip has been planned well in advance, or an upcoming business engagement has been mooted for some time, it makes good financial sense to book travel and accommodation as soon as plans are shored up.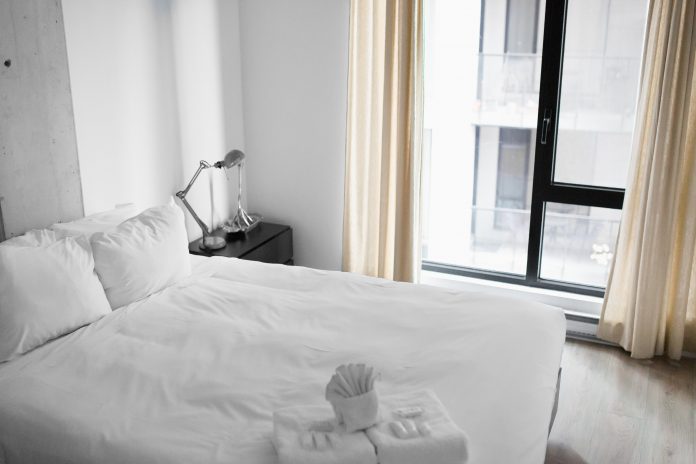 USE PREPAID BUSINESS CARDS
Allowing your employees to take a conventional company credit card for use abroad is an expensive way to give them access to local currency, because each time they use the card they'll be paying a local currency conversion charge. Also, there's a sense of carte blanche granted in a foreign country which few can resist taking liberties with (IDEAL bosses, we hope you're not reading this).
A prepaid credit card, such as the Soldo card, however, can be loaded with the required currency in advance and the exchange rate is locked in at that point. This gives employers the opportunity to load the card at a time when the exchange rate is good. The possibility of an employee overspending is also prevented because the card only carries a set budget. The employer can monitor spending (useful for bookkeeping and security, rather than some sinister Big Brother stuff) by means of the payment control dashboard, and should the card be lost or stolen, it can be frozen immediately. 
SIGN UP FOR AIRLINE LOYALTY PROGRAMMES
Airline loyalty programmes are free to join and offer benefits aplenty. Signing up to them for your business seems a no brainer. The points collected can be used to pay for discounted flights, lounge passes, seat upgrades, hotel stays, car rental or shopping brands associated with the airline. Be aware that points can be used to pay for flights but not the flight taxes and because the largest proportion of taxes are incurred by economy flights it may be better value for you to travel business class in such instances. 
Make sure that your business considers carbon offsetting or carbon retirement to balance the impact of those flights. Check out more about that, with our tips on the best lifestyle changes to reduce your carbon footprint.
COMPARE
There are considerable savings to be made by taking the time to shop around. Though the business world is a cutthroat environment of growth and constant productivity, taking a moment to take a look around and compare will often yield significant savings. Which airline you use, which airport you fly from and which days you travel on will all have a significant impact on the cost of your journey, so keep an open mind and an eye away from the clock on this one.
CONSIDER AIRBNB INSTEAD OF A HOTEL
Will your company's image be adversely affected if your employee's stay in an Airbnb rather than a corporate hotel situated near the airport? Probably not, let's face it. According to Airbnb figures, companies that use their service save an average of 49% compared with the cost of staying in a hotel.  A well chosen Airbnb property may actually be more convenient and provide a much more pleasant experience for your employee than the choice of a conventional corporate hotel, so banish those corporate assumptions and go for something more personal.
Now that's sorted, let's focus on having a jolly good (though frugal) time. Do so, by checking out our 8 IDEAL tips to help you make the most out of your business trip.