In life, there are times when spending that little bit extra will bring exponentially better results – when budgeting just won't do – and buying jeans, we think, is one of those times.
Higher quality denim simply holds its shape and structure better, meaning that, although an initial investment, your designer pair will stand the test of time when other pairs shrink in the wash, tear at a festival or lose their colour with age. Wear and tear is inevitable whatever jean you choose,  but luckily for us,  there are ways to maintain the colour and shape of your designer denim. We like to think of our jeans like a long term lover; it may take a while to find the perfect pair, but if you nurture, love and take care of them, you could have a companion for life.
With the help of Trilogy Stores, stockists of designer skinny jeans, here are 5 IDEAL tips on how to take care of your designer jeans.
PRESERVE THEIR SHAPE
First of all, wear them as much as possible before the first wash (okay, you twisted our arm!). This will help the denim conform to the contours of your body, helping to preserve them in the shape you desire. Instead of washing following each wear, as you might with other clothing, denim experts recommend that you wash your jeans as seldomly as possible. Some even go as far as saying you should never, ever wash your jeans unless truly you have to. Yeah you may be smelly, but at least you'll be wearing a pair of jeans that look darn good.
WASH INFREQUENTLY
However, if you don't want a hoard of flies hovering around you, just wash them as infrequently as possible. Washing often has been shown to fade the colour and damage the denim material. Instead, spot clean with a damp sponge or soft toothbrush to remove smaller stains. Or, if you feel as though your jeans need a freshen up, hang them outside to air or spray them with a fabric freshener.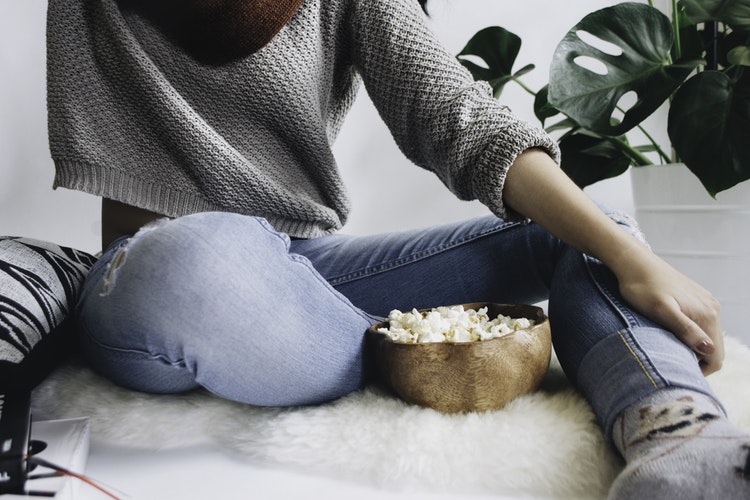 WASHING WITH CARE
The washing setting you choose can be the cause of faded jeans which don't last as long as they should. Before the wash, turn your jeans inside out, which reduces fading and prevents colour from running in to other garments. This method also stops buttons hitting against the drum in the washing machine and avoids damage to zips or press studs.
Wash on a cool, gentle cycle that is no hotter than 30 degrees. The heat can destroy the elastane in your jean and ruin the fitting shape you've worked so hard to achieve. If you're serious about your jeans, consider buying a denim wash that's been designed to care for the colour and fibres in denim.
Whatever you do, don't put too many pairs of jeans in the washing machine at once; it's recommended that you wash a maximum of 4 jeans at once due to their weight. Don't put an indigo pair of denim jeans in with a pastel pair as the darker colour may run onto the lighter jean. When it comes to coated denim, these jeans should avoid the washing machine completely — opt for a dry clean instead.
You could also try hand-washing, a good way to avoid damage that could occur in the more aggressive washing machine. Simply soak for 20 minutes in detergent and then air dry. Adding salt and vinegar to a hand wash is said to prevent colour bleeding and keep the fabric colour set for longer.
DRY DUTIFULLY
When it comes to drying your designer jeans, you must be careful to not distort the shape or encourage fading.
Do not wring dry. This can bring about wrinkles and creases and cause the shape of the jeans to change, irrevocably. Instead, roll up the jean and press firmly to release any excess water. You could hang the jeans outside and allow to air dry, however exercise caution, as the sunlight can cause fading. Alternatively, you could dry on a flat surface indoors or use a clothes rack.
Avoid drying on a radiator or in a tumble dryer — the heat from these can do damage to the denim. For the same reason, don't iron your jeans. Simply put them on and the creases will fall out on their own. A final tip is to read the manufacturer recommendations on the tag. The manufacturer knows the material inside out – as it were – and how to care for it without causing damage.
FINISH WITH A FOLD
When storing your jeans in the wardrobe, try to avoid hanging them up with clipped hangers. These can dig into your denim and create impressions in the waistband or knees which can be hard to get rid of. Instead, fold jeans and place them on a shelf, or buy S hooks which you can attach to the belt loops and hang on a regular coat hanger. These simple steps all add up to a better looking, more durable jean.