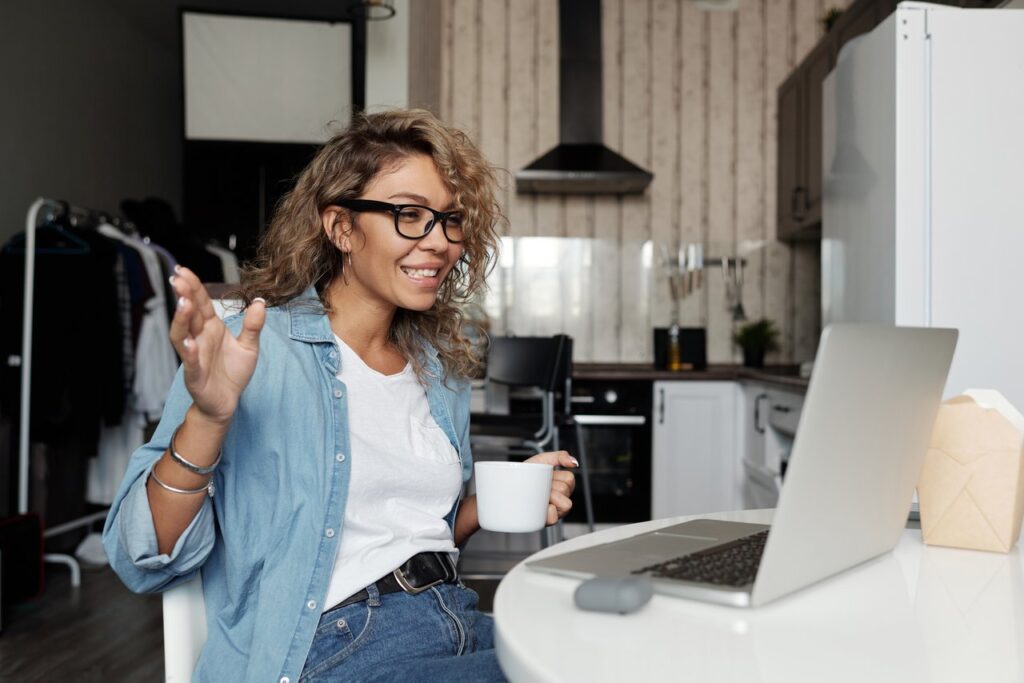 Selling your home, with the expectation of a speedy process, in the time of a Global Pandemic? We admire your bravery, we'll give you that.
There are many reasons why a quick house sale might be needed in turbulent times; circumstances change, families get larger, a new career beckons or an old one has regrettably been lost…all of which can lead to pressure regarding moving home with haste.
In preparing a house for sale, it can be tempting to pour money into renovations, refurbishments and repairs in the hope it'll appeal to potential buyers. However, such a course of action may well end up costing you more in the long run. One's trash is another's treasure, and all that, and drastic, sudden changes may actually end up reducing your property's value.
Instead, it's a far better idea to make simple, cost-effective improvements to your home so as to optimise it for potential buyers. We think these are effective; our 5 IDEAL tips to help you sell your house fast.
DON'T UNDERESTIMATE THE EFFECT OF KERB APPEAL
Any experienced realtor will tell you that first impressions play a significant role in making up the minds of prospective buyers. When someone pulls up to your house, you want them to be drawn in by what they see, not put off by it. The key to enhancing your home's kerb appeal isn't to spend loads of money on new landscaping. Rather, it is to clean and tidy up the landscaping that you already have.
Make sure that the grass is neatly trimmed and in good condition and that any plants you have are well-maintained and healthy. Trees and bushes should also be cut back so as not to appear as though they are overwhelming your house and obscuring a full appraisal of the property on offer. Lastly, power washing your walkway and the exterior of your home can go a long way in helping freshen things up. You can find all of the materials that you will need at arbourlandscapesolutions.co.uk should you be keen to undertake the operation DIY style.
CLEAN THE INSIDE OF YOUR HOUSE
There is nothing that will deter a potential home buyer quite like a house that isn't thoroughly, comprehensively, spotlessly clean. Even if the house itself isn't suffering from any obvious structural issues, if it's in any way dirty, you won't be seeing many offers any time soon. Take the time to give the house a complete, deep clean from top to bottom so that buyers can focus on the actual features of the home, rather than covering their noses and heading for the door in disgust.
Again, if you're considering carrying out that deep clean yourself, then check out our article on 10 professional home cleaning hacks.
DECLUTTER WITH VIGOUR
So much of this thing is cosmetic, so the next thing that you'll want to do is take steps to declutter the house. By decluttering and making your house as simply furnished as possible, you give potential buyers the opportunity to visualise what it would be like to live there. As such, you should remove any excess furniture that is crowding the space and pack away any family photos and personal effects which will distract your viewers from imagining their life in your property.
A word of warning, however; in the process of decluttering, don't completely depersonalise your house. For instance, while it's a good idea to remove family photos, don't take away tasteful framed pieces of artwork from the walls. In doing so, you risk making it appear a too cold and unwelcoming a space. It's all about finding the right balance.
STAGING (AND PROPS)
It's a truth of buying and selling houses, that people are buying into a 'lifestyle' as much as a property. So, show them how fabulous and attractive your time has been since living there, and no doubt the offers will come.
Go in hard and focus on the finer details. If you're trying to sell your quaint country cottage, for instance, leave some walking boots or wellies by the door and logs by the fireplace, so the buyers can imagine themselves going for country walks then warming up afterwards. Should you have a city penthouse for sale, then ramp up the sense of bachelor/ette, professional city slicker living by adding an ice bucket with some fizz and showcasing some gadgets. You get the picture.
Other well utilised, but ever successful tactics to make your pad more appealing include buying brighter light bulbs, baking break or cakes and brewing a fresh pot of coffee to evoke domesticity. Pot plants and flowers will also bring a sense of the outdoors in.
KNOW YOUR HOUSE INSIDE OUT
It should go without saying, but when selling with an emphasis on speed, you'll be doing a lot of the legwork and showing those prospective buyers around yourself, so do your homework. Remember to take measurements of the rooms and know the square footage in case someone asks (if you haven't measured, they're sure to ask). Make a mental note of all the best things about your house that you'll want to show off. Does the bedroom get a lot of natural light in the morning? Are the windows double-glazed? Is the garden south facing? Then for heaven's sake, make the most of these features.
Although keeping your house looking top-notch and showing people around may get tiresome, remember that being able to do this yourself puts you in a really strong position. You know your house better than anyone, so use that to your advantage and really sell it. Be prepared for any and every question that might come your way. And with that, good luck!