Greece; 13 regions, thousands of islands (although only 227 are inhabited) and a history so rich and vivid it's impossible to overstate the country's importance. Democracy, maths, drama, literature; you name it and you'll more than likely find that it originated here. Feeling overwhelmed about narrowing down the options for your holiday then? Well, fear not. Whether you're staying at a Greek luxury hotel or in a Domatia (the Greek equivalent of a B&B), we're here to help, with this; our 5 IDEAL travel ideas for your holiday to Greece.
GO ISLAND HOPPING
If you're travelling through Greece, island hopping across its massive cluster of islands, adrift in the Aegean sea, should be on your agenda. Experiencing the eclectic mix of islands, from downing shots of ouzu and enjoy the vibrant nightlife of Mykonos and Los, to embracing the slower pace of Greek life on the secluded islands of Kythira or Ithaca, to enjoying the picturesque vistas of Santorini, there's a bit of something for everyone. If you're restless and full of intrigue, Greek island hopping is definitely for you. Ferries link the islands to one other and plenty of mapped routes already exist. Schedules, however, can be quite unreliable so ask locals and refer to internet to verify the latest information.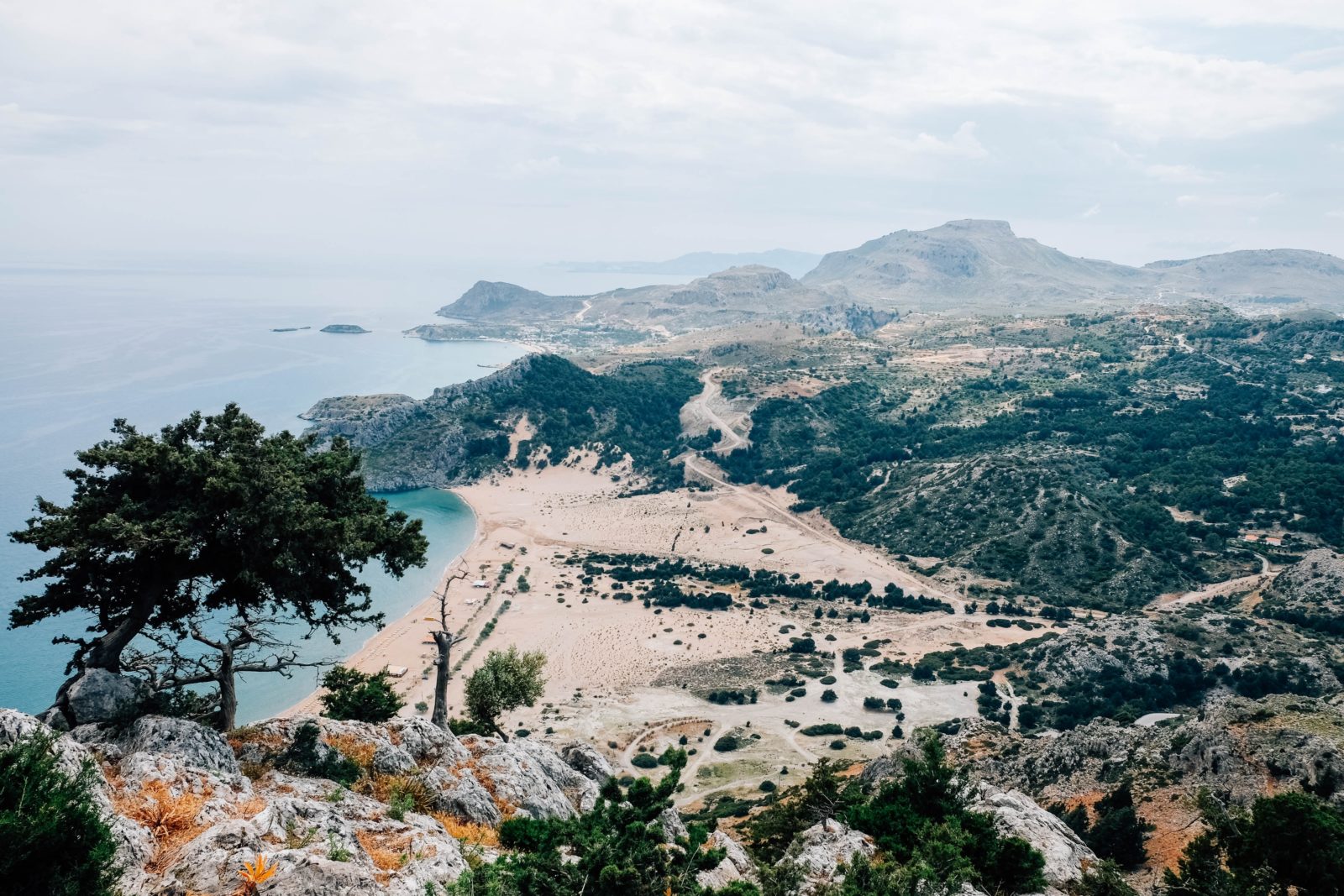 EAT AND DRINK LIKE A LOCAL
It's important to get into the local rhythm of doing things if you're going to enjoy Greece to its full, and this is no more applicable than when eating your way around the country. Greeks eat late, typically between 8 and 10 pm, and many tavernas and restaurants aren't open before 7pm. Also, it's a good idea to get your head around the different type of eateries popular in Greece to understand what you're getting yourself into before you make a reservation.
Perhaps the most typical is the taverna, which usually serves up home-style baked dishes like moussaka and souvlaki (spit-roasted meat). However,  without a doubt, our favourite is a Mezedopoleio where you can share plates of mezes (tapas-style portions of food) in relaxed surroundings. Some even serve a round of ouzu with every round of plates. Chin chin! And while we're slurring about booze, local barrelled wine is good and cheap. Oh and be sure to savour the soft, tangy cheeses; each island's cheese is unique and full of flavour.
If you're looking for somewhere to eat, Sifnos is one of the best islands for a culinary pilgrimage, and worth at least a couple of days of your attention. Hotels in Sifnos are generally of a high standard, so make this a focal point of your trip.
GET LOST IN TIME
Visiting Greece is like taking a step back in time, and that's something of an understatement, seeing as the country seemed to invent very history itself. Such is the breadth of historical significance, that justice can't be done in a paragraph, but a couple of highlights include experiencing the ancient ruins of Delos, where according to Greek mythology, Apollo was born, and wandering the many ancient Byzantine trails. If tradition is your jam, then many of Greece's best festivals have history at their heart. And you'd be mad to miss out on Crete; a big player in the Archaic period and a major cultural centre in Roman times.
SPEND TIME IN ATHENS
Just like island hopping, spending time in Greece's capital is a must. Athens is a mesmerising mix of ancient Greece and a city with a contemporary, cosmopolitan vibe. As if we haven't banged on about food enough already, Athens is a foodie mecca worth the trip alone, boasting 5 Michelin starred restaurants and hundreds more fantastic eateries to boot. It's also extremely hip; with an underground music and art scene barely rivalled in any other European capital. Combine this with historical sites revered the world over, and you might find it hard to leave the capital, let alone begin that island hopping.
ENJOY THE GREAT OUTDOORS AND GET ACTIVE
Active travel is one of the best ways to see Greece at its best. This country, after all, invented the Olympics so sport and competition are in its blood. The terrain, thankfully, does credit to this ethos and will get you completely immersed in any particular island's speciality activity. From sailing in southern Greece and windsurfing in the Cyclades, to the fervent football culture of mainland Athens or hiking up a volcano in Santorini, there really is something for everyone.