When you think of beach island holidays, you might think of the beautiful shores of the Caribbean or South East Asia. But with budgets tightening and annual leave now a luxury not a given, island getaways less well known are becoming more sought after. Indeed, you don't need to be in the air for twelve hours or be rubbing shoulders only with other Brits to reach white sands and warm sun. Somewhere less travelled, then, is the perfect answer. So, consider these; our 5 IDEAL unique island holiday ideas.
CORSICA
The southern-most part of France, and therefore the sunniest and hottest, Corsica still remains largely unspoilt by modernity's worst inclinations. The island has it all; an untouched quality, cities with amenities, great food, wine and festivities….the list goes on. What's more, there's plenty of opportunity to be as active or as chilled out as you please, with more than half the island covered in mountain opening up plenty of scope for hiking, and gorgeous beaches if reclining is more your thing.
TENERIFE
Sandy beaches are one of the biggest attractions of an island holiday, there's no doubt about it, and according to research by Opodo (see below infographic) people spend on average 3 hours a day sunbathing on their trip. That's an eighth of the day, so it might as well be spent on golden sands with clear blue sea just a pepple's skim away. A holiday to Tenerife could be an option for those that want a short haul island break with those much sought after terms met. If you're looking to get away early in the year, consider the pre-lent festival of Carnaval de Santa Cruz, a riotous, colourful event perhaps only second to Rio's Carnaval in international repute.
SANTORINI
Sun, sea, Santorini. It's not a triplet of words quite yet in the popular lexicon, but if the influencers, travel bloggers and location lovers have their way, it soon will be. There's more to this group of islands than that view though, with plenty of activity fit to fill an itinerary. We've given five ideas over here, so give it a look.
BORA BORA
According to the previously mentioned infographic, delicious food is a reason why 57% of people to choose an island holiday, and 78% enjoy tasting the local cuisine. What the other 22% are eating, we're not sure. Islands, of course, are renowned for their fresh seafood. If you're looking for a unique way island cuisine which utilises the sea's bounty, Bora Bora could be just for you. 
Their staple is raw fish with coconut milk, akin to ceviche, but you don't need to stop there. Polynesian seafood is a rich and varied tapestry. Make sure you also try something cooked inside an ahima'a, a traditional oven dug into the ground and lined with hot stones. A suckling pig lifted from one of these, glistening, tender, crisp and moist, is certainly reason alone to hope on a plane here. Check out travel experts at Opodo, who have a range of island holidays to Bora Bora on offer.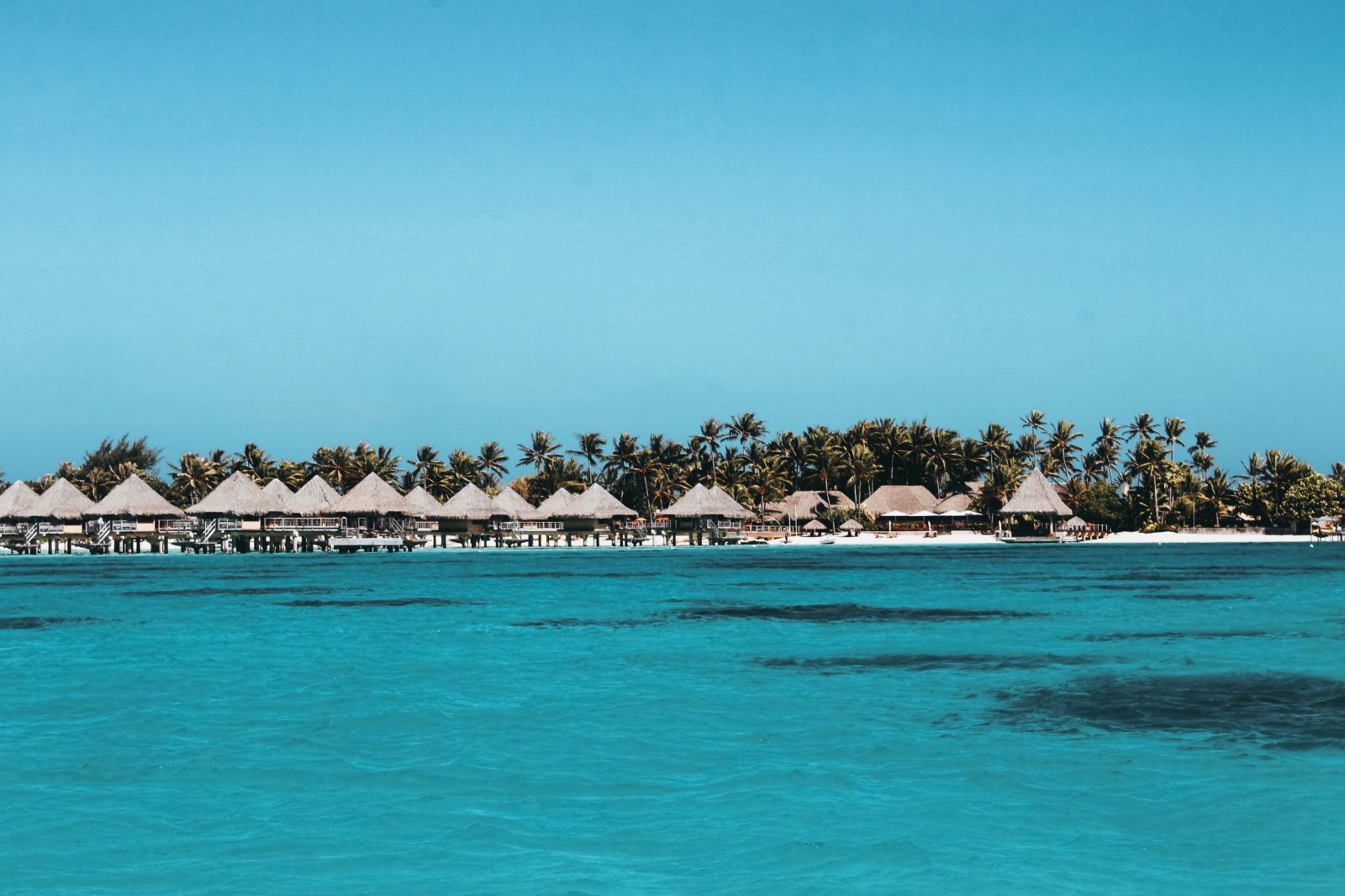 PHU QUOC, VIETNAM
Great news; you can now fly direct from London to Phu Quoc Island, South Vietnam. And trust us, you want to be booking those flights before the whole world discovers this tropical paradise. First, the cuisine; light, delicate and as fresh as you like, with an emphasis on seafood, particularly squid which is abundant in the island's surrounding waters. Peppercorns also grow with abandon here, and their fish sauce is reputed to be the best in the world. That's dinner sorted, then. And if you're looking for somewhere to rest your weary bones post-feast, the island has a great range of accommodation to suit all budgets. And finally, the beaches. Put quite simply; blissful.