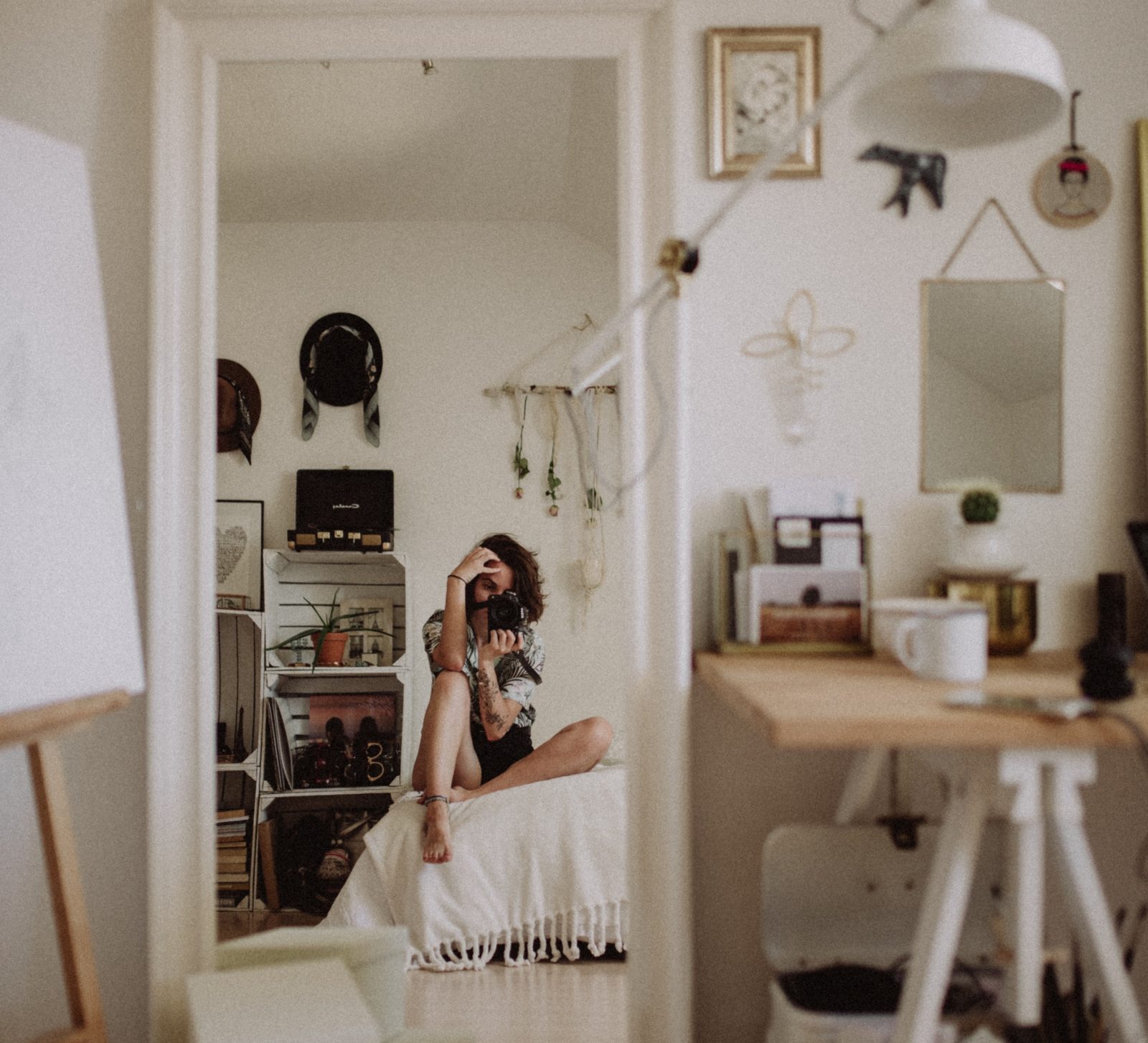 Maybe it's the hipster in us. Is a possible environmental sustainability at its heart? Or perhaps the current economic climate and state of confusion over our country's collective capital makes it a necessity. But whatever the reason, 'upcycling' has taken the design world by storm in recent years.
Upcycling – repurposing old bits from around the house and casting them in new, exciting roles – provides an opportunity for homeowners to show off their creativity, and to make a lasting impression on guests with thoughtful reinventions of old items. And we think that the bedroom is the ideal domain for an upcycling enthusiast, as it offers the most opportunities for creative home decor. So if you're looking to give the unloved a new lease of life, then read on; our 5 IDEAL upcycling ideas for your bedroom.
STORAGE LADDERS
If you have an old ladder taking up unnecessary amounts of space in your attic, then consider using it as a charming and rustic storage item in the bedroom. Give it a lick of fresh paint if you're feeling extra motivated then prop it up against the wall. But rather than climbing it to reach somewhere undefinable, you can use the ladder rungs to store books and picture frames, or better yet, to hang blankets and towels over.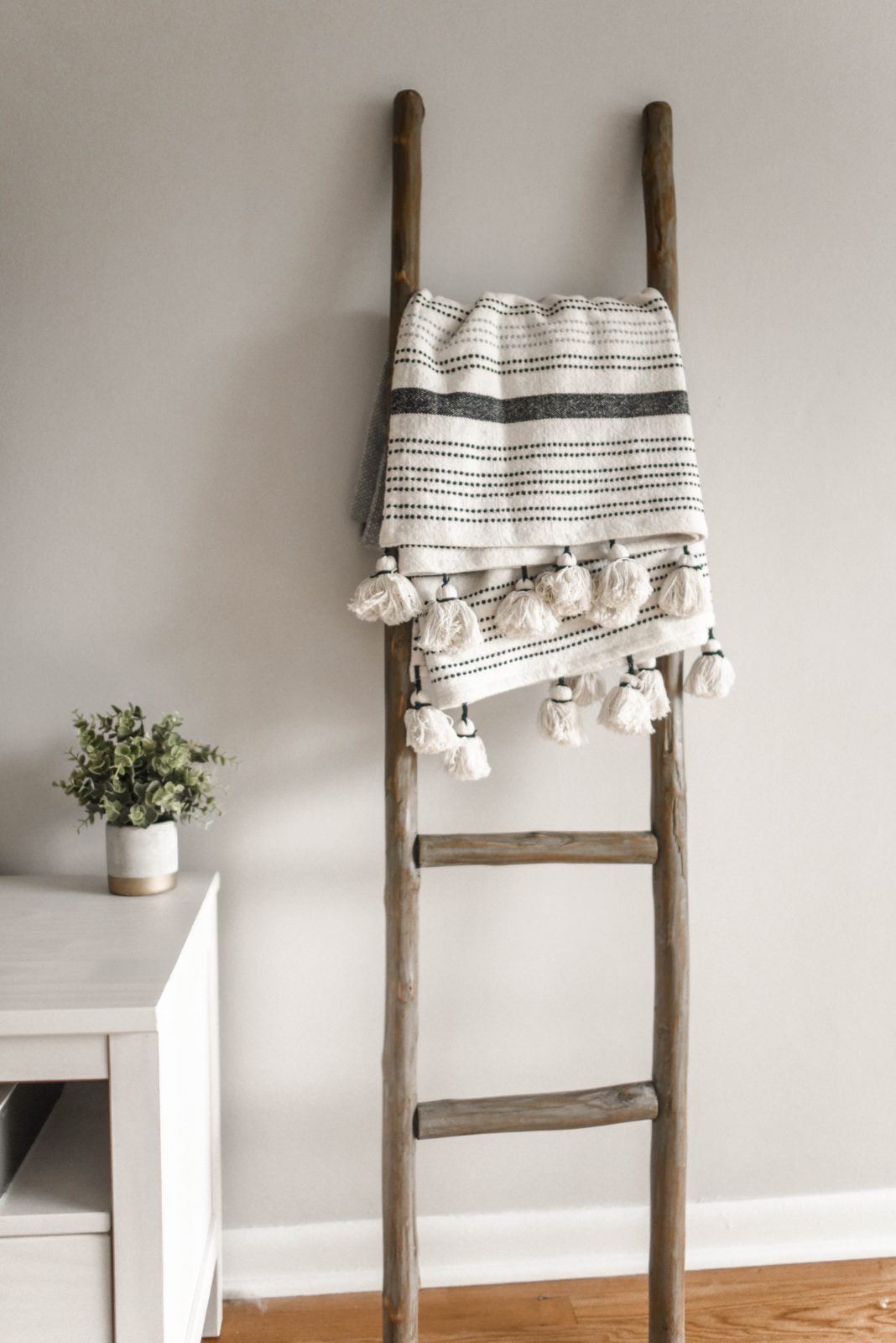 CREATE LAMPS FROM OLD JUNK
Almost anything can be made into a lamp, you just need to bring the bulb. You can use old wine or spirit bottles for an edgy, hipster lighting effect, but bear in mind that upcycling is most effective when you pair your items appropriately; an upcycled bottle lamp on top of a cheap, plastic bedside table won't look good, for instance. For a neat upcycled lamp aesthetic, you'll want it standing on something that's preferably wooden and looks approximately rustic – the bedside tables and nightstands offered by Furniture Village show how a rustic pine look is a suitable fit.
TURN TRASH INTO TABLES 
The classic upcycling rule goes; if it's box-shaped, it's a coffee table. One of the most popular upcycling ideas recently has involved using old cages, particularly crab catching cages, and turning them into tables for a raw, industrial look. Crabs, sadly, don't come included. Crates are also popular options, with an inventive repurposing of wine crates being particularly in vogue. 
WORN OUT CAN BE WARMTH
You can also simply upcycle old furniture, sprucing it up with minimal effort, to maximum effect. If you have a beaten-up chest of drawers that could do with replacing, opt instead for simply repainting a small section of it with a bold colour, preferably in pastel or matte. Just re-paint one or two of the drawers, and leave the rest untouched. This makes your tired old furniture look like a conscious and deliberate design choice – one that guests won't forget. After all, worn out, in the right hands, can be turned to warmth.
UPCYCLED ART
Rather than splashing out on vintage posters or paintings to hang in your bedroom, simply frame something old and pass it off as a wall hanging. Beauty – and art – is in the eyes of the beholder of course.
Framing old wallpaper is a particularly popular upcycling trend right now, but you can do it with virtually anything. Maybe tear a page out of your favourite book and frame that, for a truly personal touch to your bedroom. If you have an old rug that isn't getting much love, it's easy to turn it into a wall hanging. Just be creative, and you'll go far.