Prague; the City of a Hundred Spires or a something altogether less salubrious? The Czech capital has become one of the most visited cities in the world, with millions descending the steeples each year to enjoy the famous Gothic architecture of the city and to pay homage to the birthplace of pilsner beer. Tourists here can fill their days with trips to Prague Castle and across Charles Bridge,  but unfortunately, in some people's eyes, fill is the operative word here; the place is heaving.
As the sun sets, the complexion of the place changes and Prague at night is enjoyed in a whole different light. With watering holes and halls on every street, and bottles of Pilsners costing about the same as bottles of water, drinking in Prague is certainly cheap and easy.  The city has a rich, notorious nightlife, which can titillate and infuriate in equal measure, so it's vital to have a little guidance. We're more than happy to oblige, so here are 5 IDEAL ways to enjoy Prague's nightlife.
CHOOSE THE RIGHT BOOZE
First things first; avoid Wenceslas Square. It's where all the stag parties go, and tends toward the tourist trap; full of strip club touts and seedy bars and, simply put, is best avoided.
Equally, if you've come to Prague wanting to lose your mind on Czech-made absinthe, then great, but do exercise caution. Most places selling the 'green fairy' stuff are selling a macerated rather than distilled spirit – in other words totally inauthentic. If you're going to do the whole absinthe thing , you might as well do it properly.
Should you want to play the absinthe connoisseur, order Hill's or ask for absinthe from the Žufánek distillery. Consider swapping absinthe for local liquor as Czechs don't actually drink the stuff all that much. Instead  slivovice [plum brandy] or hruskovice [pear brandy] come highly recommended.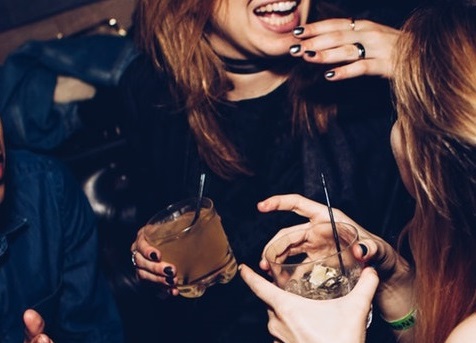 HIT THE COCKTAIL BARS AND CLUBS
Now all that boring stuff is out the way; let's party! Prague has a thriving, eclectic cocktail scene and upscale bars like Hemingway serve an assortment of varieties of absinthe, as well as plenty of other unique cocktails. Cash Only Bar (Hemingway's little Sister), Black Angel and Public Interest are all viable alternatives. Factor them all into one night and you have yourself a cocktail crawl; an all-the-more sophisticated affair than the rampaging stags elsewhere.
Follow this with a spell on the dancefloor because in Prague, it would be rude not to. Any excuse, hey? U bukanýra is an electro-music-houseboat-bar which is open until the morning hours and is the place to go after all the bars close . Cross Club and Chapeau Rouge are our favourite places to party, as they play a great mix of drum'n'bass, trance, techno and jungle.
EXPERIENCE A CZECH BEER HALL
Many consider beer to be one of the Czechs greatest contributions to the world.  A must-visit for beer lovers, then, is a Czech beer hall – preferably one with dated decor serving beer by the barrel alongside plates of old Bohemian specialties. A must-visit is Pivovarský Klub  which has had over 900 different kinds of beer passed through their tubes during its history, as well as a current 250 different kinds of bottled beer.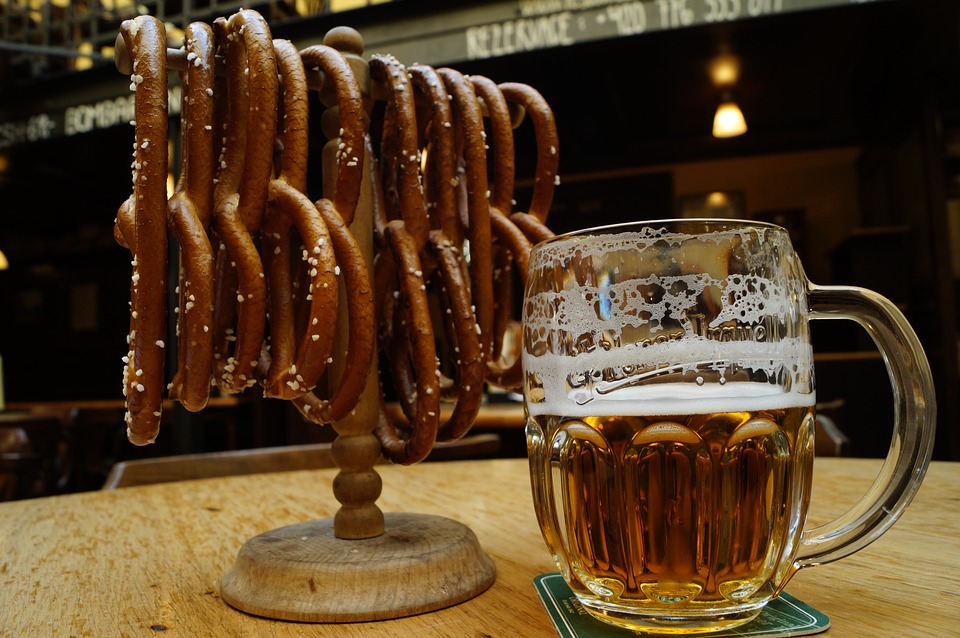 Another joint worth the hype is brewery and restaurant U Fleků which has been brewing beer in the same spot since 1499. Yes, 1499! It undoubtedly attracts the tourists – and is one of the most visited places in Prague –  but this convivial beer hall, with long wooden communal tables and wildly jovial atmosphere, is worth facing down the throngs of thirsty visitors. Mega beerhall U Vejvodů also provides the full Czech beerhall experience;  a labyrinth of  8 different beer halls, which although heaving, is heaps of fun.
CZECH OUT THE CUISINE
If you don't want to ruin the next day with a hangover, a night of exploring Czech cuisine could be the answer. Prague has so much to offer the culinarily curious. For those wanting haute cuisine, there are three Michelin-starred restaurants in the city. If you're after something a little more humble, Czech classics like beef tartare and the local version of a schnitzel are available in many of the city's bistros. Be sure to sample some pastries, as Prague is famous for sweet treats! Consider a food tour to really unearth some hidden gems.
JAZZ IT UP, ROCK N ROLL WITH IT OR GET THEATRICAL
Prague boasts a world class music scene, with everything from rock'n'roll to jazz, opera and dance all catered for. The three main venues are The National Theatre, housed in a gorgeous neoclassical building right next to the Vltava River, The Estates Theater and The Prague State Opera.
The Prague State Opera is famous for its stunning theatrical performances, and best of all, the tickets are ridiculously cheap, usually going for under $10. That's a fraction of the price of most cities and as spectacular a performance as you'll find anywhere. A word of warning; never buy tickets for classical music performances on the street or from a tout. Always buy from registered, licensed traders.
Palác Akropolis is another superb place for live music, having played host to the likes of The Strokes and Sigur Ros, and if you're looking for jazz, Prague has got you covered, with Jazz Dock probably Prague's hottest jazz club and a riot of an evening.