Ever get the feeling you've outgrown your surroundings? Have you spent so much time at home that all the quirks you onced loved have now become irksome? Has the paint job which once brought you joy now just feel the wrong shade entirely? Yep, it's true; homes require constant invigoration and updates in order to stay fresh, but this doesn't have to mean expensive interior decorating and a whole new selection of furniture. Sometimes, it's the simplest updates and tricks which can make your home feel new again. These are those; our 5 IDEAL ways to breathe life into your new home.
DEEP CLEAN THE FLOOR
Your floor puts up with a lot on a daily basis, especially if you have a large family, which means the effects of this are bound to show sooner or later. Not to worry; you don't have to rip up your old carpet and fully replace it just for your home to feel revived. A deep clean is all it takes to have your flooring looking in top condition once again, whether it's carpet or laminate. Steam cleaning is the best deep-cleaning method you can use on your carpets; it will cost you about £20 to hire a steam cleaner for 24 hours. After a deep clean, staying on top of your floor cleaning routine means it can stay looking fresher for longer. 
It's also important to pay attention to any small improvements which need fixing, especially with carpet, such as fraying or pet damage. During a hectic schedule, it's easy to want to throw a rug over the problem and try and forget about it, but by taking care of the small offences such as a repair burn in carpet or a splash of red wine where it shouldn't be (ie. not in the glass or your belly) you can ensure your floor looks just like new, all the time.
SHINE THE WINDOWS
It sounds so simple, yet it's an area which many people neglect. Especially if you do have an outdoor window cleaner, you may think that you don't need to do anything – but the inside of your windows still needs cleaning, too. If that's news to you, then take a look up now. What do you see? Dirty windows no doubt. But regularly cleaning your windows with the right solution means a streak-free shine, which is perfect for letting your home sparkle again. You can even use homemade cleaners to save pennies by avoiding expensive brands.
INTRODUCE HOUSEPLANTS
Adding a little greenery to your home is a sure-fire way to have it feeling fresher and more welcoming – and not only that, but it will literally be fresher due to the huge environmental benefits plants and flowers have for you and your home. House plants are wonderful additions to any room, promoting a healthier atmosphere and mindset, and flowers are perfect for adding a splash of colour to any surface. The right plant or flowers can truly transform a room, without you having to make an effort to change your home's interior.
THE MAGIC OF MIRRORS
Mirrors are great tools for transforming a space with minimal effort. Not only do mirrors promote more light by reflecting natural and artificial light sources, but their reflective surfaces also mean they are perfect for creating the illusion of more space. So if you're feeling a little cramped up in a small property, why not try mirrors to open up your home? You'll have it feeling improved in no time.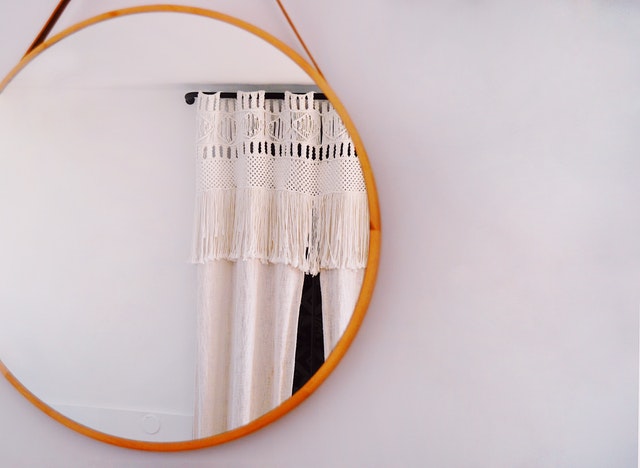 UPCYCLE
Speaking of incremental, small improvements, let's talk about upcycling. Maybe it's the hipster in us. Is a possible environmental sustainability at its heart? Or perhaps the current economic climate and state of confusion over our country's collective capital makes it a necessity. But whatever the reason, 'upcycling' has taken the design world by storm in recent years.
Upcycling – repurposing old bits from around the house and casting them in new, exciting roles – not only provides an opportunity for homeowners to show off their creativity but is an easy way to spruce up our home on a budget. Got some old pallets in the garden – turn them into a coffee table. Have a table cloth long forgotten? Turn it into a throw. Indeed, with a little creativity and ingenuity, you can revamp your house's furnishing with minimal expense.