Located on the East Coast of the U.S., Philadelphia is rich in history, arts and culture, vibrant neighbourhoods, tax-free shopping and more. For those keen to show some kinship with the City of Brotherly Love this spring, you can now visit many of the city's famous cultural institutions and attractions from the comfort of the sofa. And we're all after moments of escape right now, hey?
Virtual travellers can delve into the crumbling cell blocks of the prison that once incarcerated Al 'Scarface' Capone with a tour of the Eastern State Penitentiary, learn about American history during an online tour of the Museum of the American Revolution, and remotely view several of the city's art museums.
What's more, online holidaymakers with an appetite for local dishes can also recreate a traditional Philadelphia cheesesteak at home with help from the family run sandwich shop Campo's Deli and listen to the sound of Philadelphia's musical masterminds via a dedicated Spotify playlist. So, with that in mind, here are 5 IDEAL ways to bring the sights, sounds and scents of Philadelphia to your sofa this spring.
FOR VIRTUAL 'DARK TOURISTS': TOUR THE CELL BLOCKS OF EASTERN STATE PENITENTIARY
Opened in 1829, Eastern State Penitentiary in Philadelphia was once the world's most famous and expensive prison until it closed in 1971. The notorious gangster Al 'Scarface' Capone was once incarcerated within the prison, and it is now offering online tours that highlight several cell blocks, the baseball field, and other locations throughout the historic site, both as they stand today and also as they looked in 1998. From one set of four walls to another, huh? For more information visit www.easternstate.org.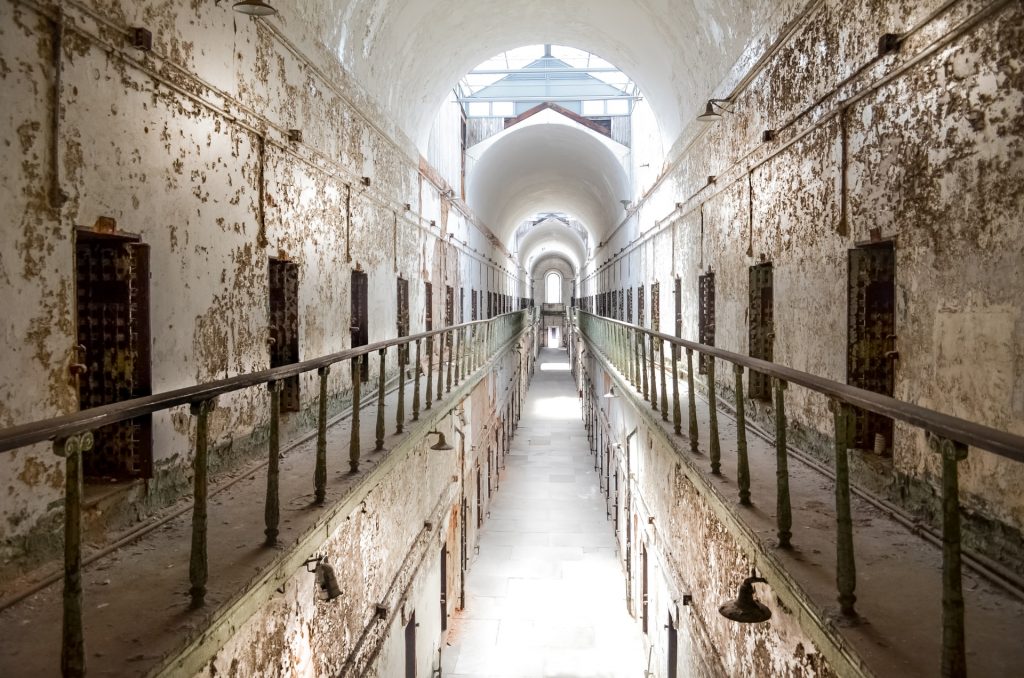 FOR HISTORY BUFFS: LEARN ABOUT U.S. HISTORY AT THE MUSEUM OF THE AMERICAN REVOLUTION
Philadelphia is known as the 'birthplace of America' following its vital role in the American Revolution and is home to the UNESCO World Heritage Site of Independence Hall, where the Declaration of Independence and the Constitution were drafted, debated and adopted.
The Museum of the American Revolution explores the story of the colonial revolt through a fascinating exhibition of Revolutionary-era weapons, personal items, letters, diaries, and works of art.
For those interested in learning more about the history of America from their home, the museum boasts a robust online tour, which navigates through the museum's immersive galleries and incredible replicas via 360-degree, high-resolution images. For more information, visit www.amrevmuseum.org.
FOR ART ENTHUSIASTS: BROWSE THE CITY'S ESTEEMED MUSEUMS
The masterpieces that fill Philadelphia's museums are certainly worth seeing in person, however many of the city's institutions are now offering online tours, including The Barnes Foundation, which is allowing virtual visitors to navigate one of the greatest collections of impressionist, post-impressionist, and early modernist paintings in the world.
What's more, those keen to remotely view and learn more about Philadelphia's impressive collection of outdoor art can enjoy a virtual tour of Philadelphia's Magic Gardens and virtual art experiences from Mural Arts Philadelphia amongst other organisations via the Association of Public Art.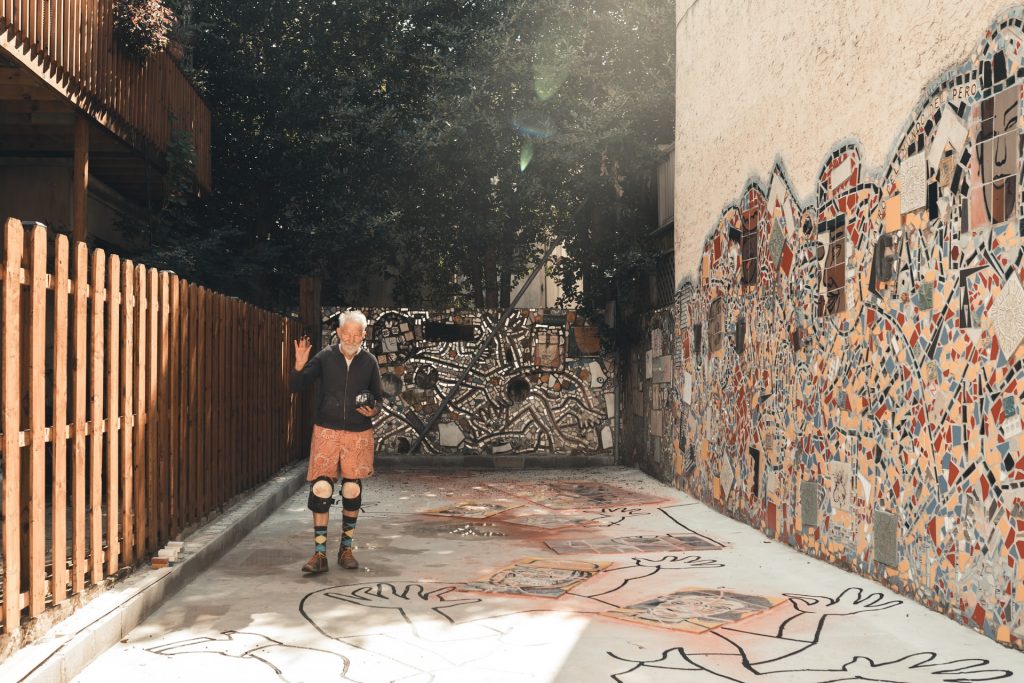 FOR FOODIES: RECREATE A PHILADELPHIA CHEESESTEAK FROM CAMPO'S DELI
For those craving a classic Philadelphia cheesesteak, Campo's Deli in Old City is a family run sandwich shop that has been making cheesesteaks, hoagies and other speciality sandwiches since 1947. If you're looking to try your hand at cooking the perfect cheesesteak at home during lockdown, Campo's has provided a recipe to help bring the taste of Philadelphia to the kitchen:
Ingredients (makes one cheesesteak):
1/4 onion, chopped
150g shaved rib-eye steak, sliced to approximately 1/8th inch thickness
2 cheese slices
2 tbsp olive oil
9-inch Italian roll or soft roll subs
Salt and pepper to taste
Cooking Instructions:
In a large sauté pan or on a griddle, add oil and heat to medium-high.
Add onion followed by a pinch of salt and pepper. Cook onions until soft (5 minutes), stirring occasionally.
Add rib-eye and a pinch of salt and pepper. Let each slice cook for roughly 45 seconds, then flip and cook for another 30 seconds.
Add slices of cheese on top of steak and cover to melt cheese (10 seconds).
Transfer steak, onions and cheese onto sliced Italian roll and enjoy!
For more information on Campo's Deli, visit www.camposdeli.com.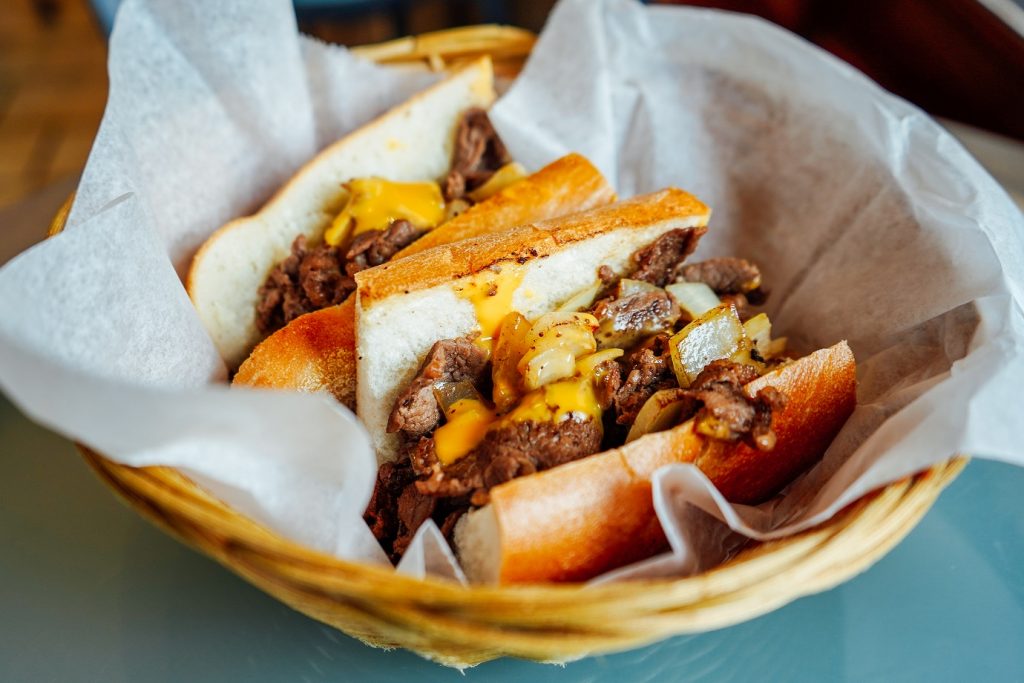 FOR MUSIC FANS: BRING THE SOUND OF PHILADELPHIA HOME
Let's get properly immersed in Philly's unique vibe, we thought we ought to soundtrack things, too. Fortunately, you can listen to music from some of the region's most iconic performers via Philadelphia CVB's "Philadelphia From Home" Spotify playlist. The playlist includes music from homegrown artists such as Will Smith, Meek Mill and Boyz II Men, plus the timeless anthem, Bill Conti's 'Gonna Fly Now', which featured in the Rocky film while Sylvester Stallone ran up the iconic steps of the Philadelphia Museum of Art.
Those with a more classical taste can stream several albums by the Philadelphia Orchestra or view a recent performance of Beethoven Symphonies Nos. 5 and 6 at Verizon Hall online.
For more remote moments, virtual travellers can follow the #VisitFromHome and #PhillyFromHome hashtags on Twitter. For more information on Philadelphia, visit the Philadelphia Convention & Visitors Bureau's website, www.discoverPHL.com. And when this thing's over, perhaps we'll share a proper hug in the City of Brotherly Love?