Las Vegas; if you know, you know. And if you don't, then it's because you made the mistake of assuming it was simply free drinks, bright lights, blackjack, good night. But there is so much more to the City of Sin if only you dare to scratch the surface a little and get some dirt underneath your fingernails. Because beyond the strip, things get really interesting, with cheap food, cheaper thrills, art, culture and plenty more besides. When it comes to insider tips, what happens in Vegas certainly shouldn't stay there, and we're here to share ours; these 5 IDEAL ways to make the most out of your trip to Vegas.
IT'S ALL ABOUT TIMING
Las Vegas plays host to some of the biggest sporting events and residencies in the world. And 'biggest' also means most lucrative and, naturally, some of the most expensive tickets going. Sure, if you've got the minerals and desire to be involved in the spectacle, then that's great. But should you want to do things on the cheaper side, timing is everything. August tends to be the cheapest month for flights, as the weather is obstructively hot and visitor numbers down. Seeing as you could, if you want to, spend all of your time indoors, in air conditioning, this doesn't have to be a problem if you're penny pinching.
Conversely, holiday time, especially December, sees flights and hotel rates skyrocket. The season's Las Vegas Bowl and big New Year's celebrations are best avoided if your budget comes first. If you're considering things at a more micro level, then midweek is usually considerably cheaper than the weekend. Timing, in short, shouldn't be left to chance.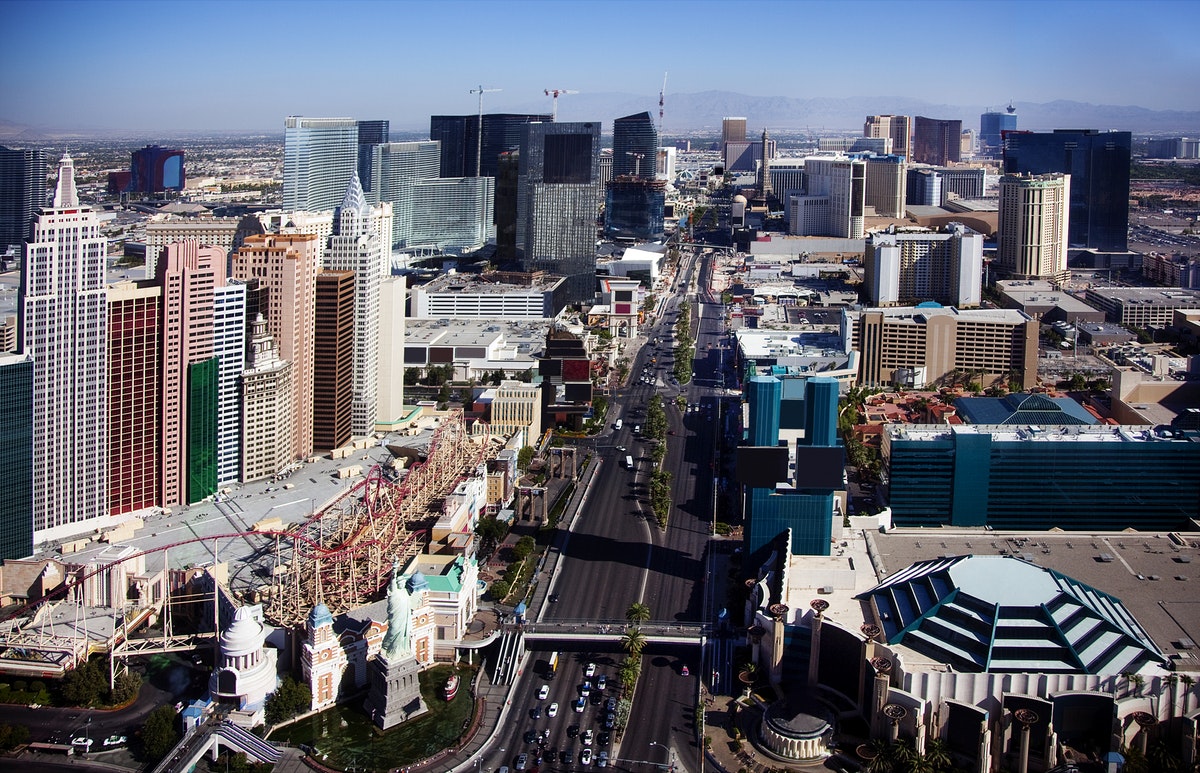 EXPLORE THE GREAT BEYOND
When visiting Las Vegas it's important to remember that there's life beyond the strip. And surprisingly for a city of such manmade opulence and statement, some of the best sites of the region are of natural wonder and majesty. If you're visiting from afar, then it's definitely worth making a trip to the Grand Canyon, just a four hour drive away, which in U.S terms, is practically a stone's throw. If money is no option, you could go out and take a helicopter tour to the West Rim, allowing you can experience the Skywalk Bridge from on high. If you have time to spare, you can take a bus or rent a car to the South Rim.
For a more manageable excursion, The Red Rock Canyon Conservation Area (which isn't the same as the Grand Canyon at all) is about 20 miles from the Las Vegas strip. Here you can hike, have a picnic whilst admiring 3,000 foot high red rock, and rent a car or motorcycle and take the 13 mile Scenic Drive which loops through the conservation area. Lovely stuff and just the antidote to all the glitz, glamour, noise and light pollution of Vegas proper.
NIGHTLIFE NEEDN'T MEAN NUMBERS
Sure, the Vegas nightlife is legendary, with debauchery and high jinx all part of the experience which makes the City of Sin's moniker well deserved. But so often the temptation is to focus all of that carousing in and around the casino floor. After all, there's free drinks, bright lights and spectacle specifically designed to reel you in and make untangling the hook feel pointless.
If you're to make the most of Vegas though, then you should aim to focus some of your nighttime entertainment away from the tables. After all, drunk people gamble more, and more erratically, so financially speaking, this is also a safer bet. Recent trends show that young visitors to the city seem to agree; more is being spend clubbing and less in the casinos. Good news!
POKER FACE PREPARATION
Fishes, fear not. We were all new to the table once upon a time, so before you start staking big bucks and acting the whale, it's important to get to grips with the rules and nuances of each game, or you're going to be leaving the table in the red, and with a red face to match. Most of the heavyweight casinos on the strip offer gaming lessons, so get yourself prepped and primed or you'll be fluttering like a pigeon. Consider getting some practice in online too, find a casino website which offers the opportunity to have a turn on the virtual table without having to make a financial commitment. Alternatively, find one where the incentives are strong; check out the latest offers at mansioncasino.com, where new players receive a bonus equivalent to their initial stake.
While we're talking the risks of naive gaming, it's probably also best to avoid a table occupied by faces familiar to each other, and the dealer, but not you. As suggested in this handy list of casino secrets, 'If you sit down to play poker and the dealer greets everybody at the table by name, leave. These players are locals. They play every day. They make their living off chumps like you'. We couldn't agree more.
FEASTING FOR DAYS
Food, glorious food! Vegas is home to loads of it, which comes as no surprise is a city so celebrated for its excess and indulgence. What is surprising is the variety of cuisine on offer, some of it eminently affordable and super delicious to boot. Of course, so many visitors to Vegas head straight for the all-you-can-eat buffets, which though admittedly fun, don't provide the best food in the city. Instead, hone in on the Chinese food, tailor made to suit the authentic tastes of the throngs of the nation's tourists who flock here. Anywhere which sees this many discerning tourists from one country naturally needs to raise their game accordingly. From hand-pulled noodles at Beijing Noodle No. 9 to delectable dim sum and dumplings at Chang's Hong Kong, Sin City is one of the best places in the U.S for Chinese cuisine.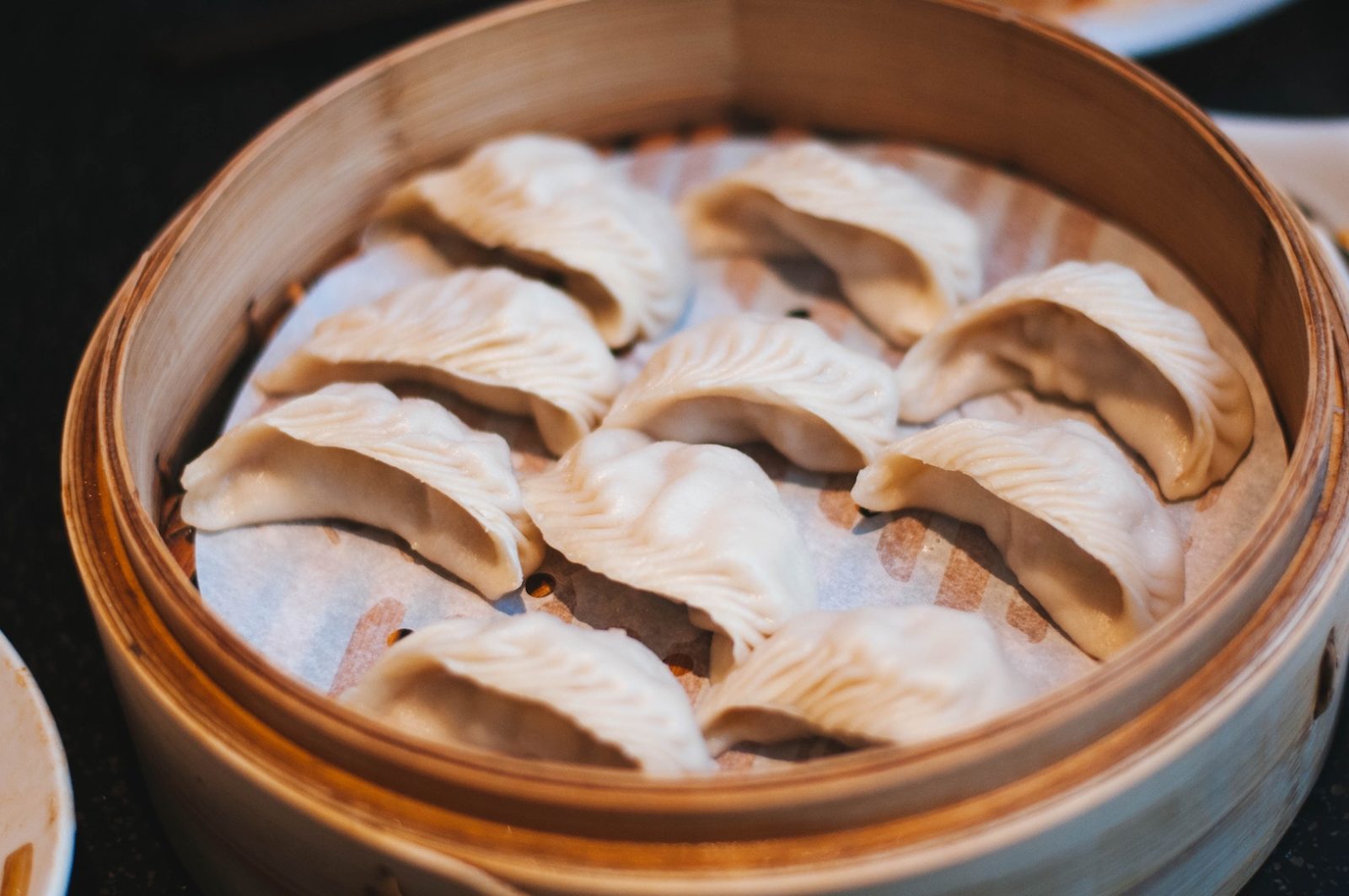 Like any place, anywhere in the world, the best food is where the locals are at, so a quick swerve off the strip will lead you to some truly great grub. Check out the residential areas and see what they have to offer, specifically Summerlin in the west of the city which is renowned for its solid restaurant scene. The Fremont East District of Downtown Vegas is home to the city's up and coming, on-trend food scene. This culinary hotspot has had an explosion of new restaurants opening in recent years with many innovative chefs trying out new concepts here and serving up some of the best food in the city, in the process. And Chinatown, which covers more than a dozen blocks, is another area for foodies to explore – it's home to just about every Asian cuisine under the rising sun. The Viet Noodle Bar is a particular local favourite and a delicious bowl of pho will cure any ills from the night before.