It's incredible just how many contrasts can be stuffed into the traditional Christmas dinner in the hands of the wrong cook or host. Burnt, raw turkey? Check. Tough and bleeding due to over-heating and under-resting? Sure, why not. Potatoes both dry and woolly? We've all had them. Salmon less smoked, more sweating? Grr. The warm white wine which makes you pucker and grimace, yet manages to be the best bit in a sea of dinner table based tragedy? No doubt. The cracker whimpered, the novelty hat is torn and depressing and the joke is missing a punchline. Welcome to the family festive dinner everyone. Cheers!
But it really shouldn't have to be this way. And while a lack of skill, planning and good taste may indeed be holding us back, the main reason why Christmas dinner is often such a let down is our stubborn insistence on being slaves to tradition. Well, it's time break free, with this; our 5 IDEAL ways to switch up your Xmas dinner.
WOW WITH THE CANAPES
Even with revolution in the air, you're still expected to cook Christmas dinner within a fairly narrow set of parameters; a roast meat, crispy spuds, a gravy…..and that's fine. People can only deal with so much change. That means if you're gonna get creative and show off your sense of flair, theatre and culinary prowess, it's got to be with the canapes. Although a lot of Christmas cooking tips advise dispensing with them altogether, we're going to have to disagree. This is your time to shine.
Why not swap in some lightly cured, blowtorched mackerel for the traditional smoked salmon, served on hot toast spread with a seaweed butter? Proper cheffy and not a massive amount of effort, if truth be told. Instead of cocktail sausages, you could fashion (or buy in) sausage rolls made with game. Classy and healthier, too. Put the same effort into the veggie nibbles, too; you'll wow no one with a stuffed olive, after all. Making your own choux pastry for cheese gougeres, for instance, shows flair and an understanding of the classics. The carnivores will be all over them too.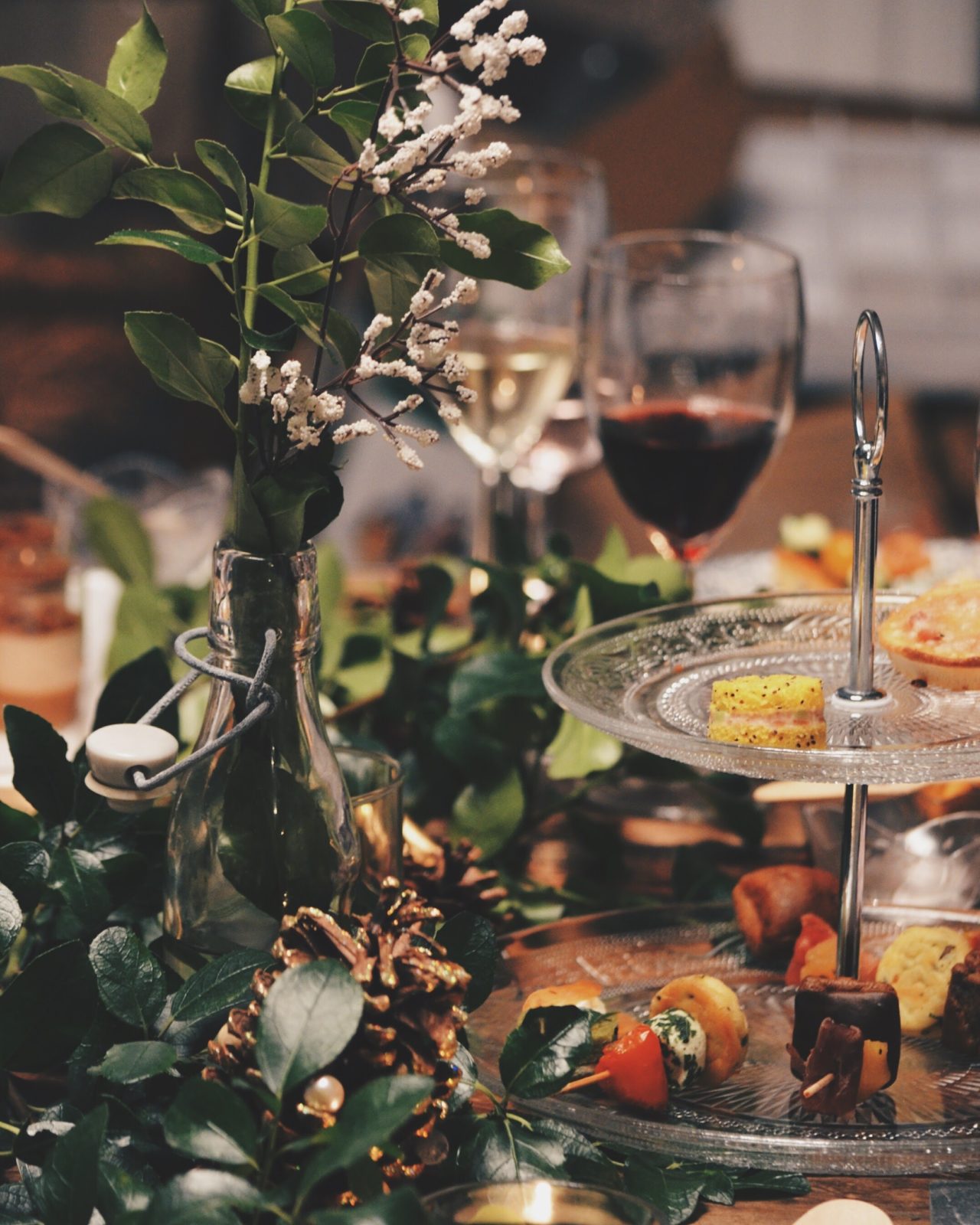 WE NEED TO TALK ABOUT TURKEY
While we're not completely against everyone's least favourite roast bird, we do think the sheer effort involved in making it edible often outweighs the benefits. First, you've gotta get a bird with a great fat to meat ratio. You've also got to brine well in advance, pay close attention to oven temperature and geography, careful resting….the list goes on. And the result is often disappointing. Especially when there are so many more delicious options out there.
Consider this year throwing the rulebook out of the window and bringing a centrepiece to the table which will give you as much back in flavour as you gave in energy to source it correctly. A proud rib of beef sitting centre stage will make everyone cast custom to the back of their minds, while roasting a game bird will still pay lip service to tradition but pay service to the lips, too, in flavour. Should you be intent on roasting game, then it's all in the sourcing. If cooking a pheasant, for instance, make sure you buy it from a reputable farm, such as Graig Farm's game meat. And please, don't just serve the side dishes to the veggies in the family, they deserve their own main event too.
CAST THE SUPPORTING ACTS CAREFULLY
Another well-accustomed Christmas dinner mistake is the pedestrian way in which we approach our vegetables. Get some parsnips, some carrots, chuck them in the roasting tray and hope for the best. But each vegetable side should not only be cooked to its own exacting requirements, but also chosen with seasonality in mind and served to complement the main event. If you're serving duck, for example, then a parsnip puree is blissful alongside. Say you've gone for that rib of beef we recommended, then substitute the parsnip for celeriac; a root veg which makes beef sing (or moo, rather) at the top of its lungs. And keep thinking about every detail; your duck or beef from a few sentences ago's fat could also be used to roast the spuds in, the herbs you use should be appropriate for the meat, and so on.
Oh, and don't forget the wine; choose a grape, oak and barrel which do your cooking justice. There's much more to it than white wine for birds, red for darker meat.
DITCH DESSERT
….well not entirely. But, we're not sure if there are many out there who truly relish the Christmas pud's arrival when already close to coma from the main course. A few carefully selected cheeses,  homemade mince pies, or even a cranberry tart are a more elegant, less overwhelming way to close proceedings.
OUTSOURCE THE STRESS
Here's a thought; you could not cook at all. Plenty of pubs and restaurants are open on Christmas Day, ready with open arms and ovens full of food cooked by professionals. When considering the amount of money (and stress) expended on the Christmas feast, heading out for lunch or dinner might actually be a more financially viable option. And the likelihood of all those family disputes rearing their ugly head after one too many ports is highly reduced if you're out in public. Result!