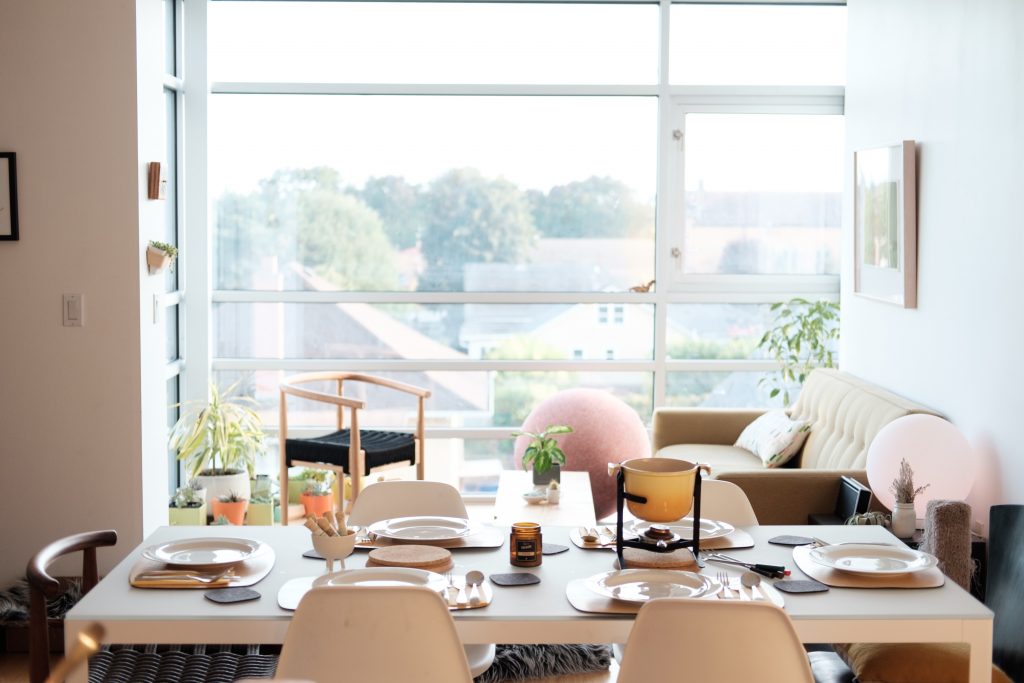 Ideal for those looking to bring their domestic situation into the 21st century.
We'd all love a household which runs like clockwork, with succulents never thirsty, dishes never dirty, and a washing machine which actually rids stains on thirty.
While so many home improvements have the potential to increase your property's value and give your home a competitive advantage in the property market, in 2021, it's the high-tech upgrades which represent the very smartest investments. 
Having the latest tech or energy-savvy instalments is sure to impress buyers and can help to secure a quicker sale. That, or they'll simply make your home a well-drilled, precision-run place to be. And we all want that, right?
From state-of-the-art security system to multi-room sound systems, smart thermostats and solar panels, here are 5 modern and smart upgrades to improve your home, IDEAL for those looking to bring their domestic situation into the 21st century.
DECK IT OUT WITH TECH
The automation of the home is one of the biggest technological developments of the past few years and progress only looks set to grow further as that technology advances and becomes more affordable.
Often referred to as 'smart' homes, such tech allows easy home automation and lifestyle management, making things feel very futuristic indeed. Your home's smart devices can dim your lights, monitor your security systems, and play your music, to name but a few of the great features available at your fingertips.
Here are some smart tech upgrades you should consider:
Smart Thermostats to control home temperatures automatically and responsively. We've written another article on reasons you should switch to a smart thermostat here, by the way. 
Smart Refrigerators that monitor the freshness of your food.
Smart washing machines and dishwashers which you can operate remotely via your phone.
Smart ovens that automatically recognise the food you're trying to cook and will complete the job for you.
Smart lightbulbs which can be controlled by an app.
A smart reservoir system for your garden.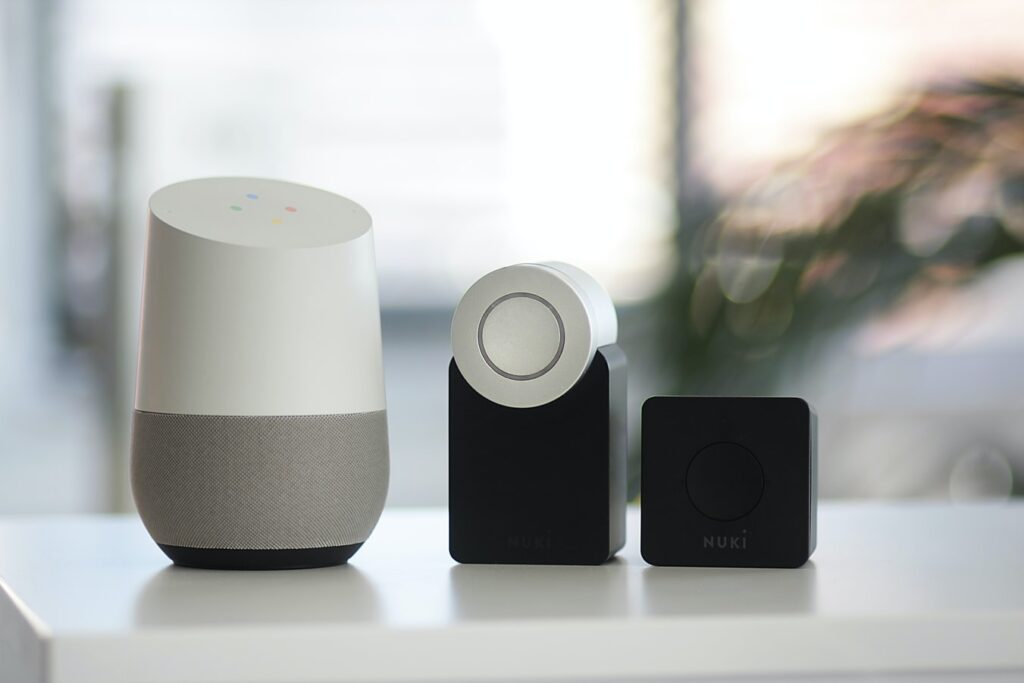 INSTALL HOME SECURITY FEATURES
Statistics show that there were more than 400,000 burglaries in the UK in the year 2019-20. A home burglary can result in significant financial losses and put you and your family at risk of harm. What's more, having your home broken into represents a massive invasion of your privacy, and many people suffer from emotional trauma following a break-in. 
With that in mind, home security should be a top priority for every homeowner. Luckily, protecting your home and valuables has also been given the smart, modern tech treatment in recent years:
Invest in a high-end home alarm system. Research shows that a home alarm is one of the most effective deterrents to would-be burglars. Having a top-range home alarm system may also lower the cost of your home insurance.
Make sure that you have security features, e.g., burglar alarms, professionally maintained to ensure that they are functioning correctly. 
Install CCTV security cameras on your property. You can also have a doorbell camera installed so that you can monitor who enters and exits your home. 
Have quality locks installed on your doors and windows, preferably using fingerprint scanning or biometric smart lock technology for enabling secure, unique access.
Add motion-sensor lights to the exterior of your property. These are eco-friendly, cost-effective, and can deter potential criminals from targeting your home. 
Install a smart parcel box, like these from iLoveParcels, on the exterior of your property. This will keep your parcels and packages safe and are a great option if you have frequent home deliveries, e.g., you regularly order items off Amazon. Don't we all, hey?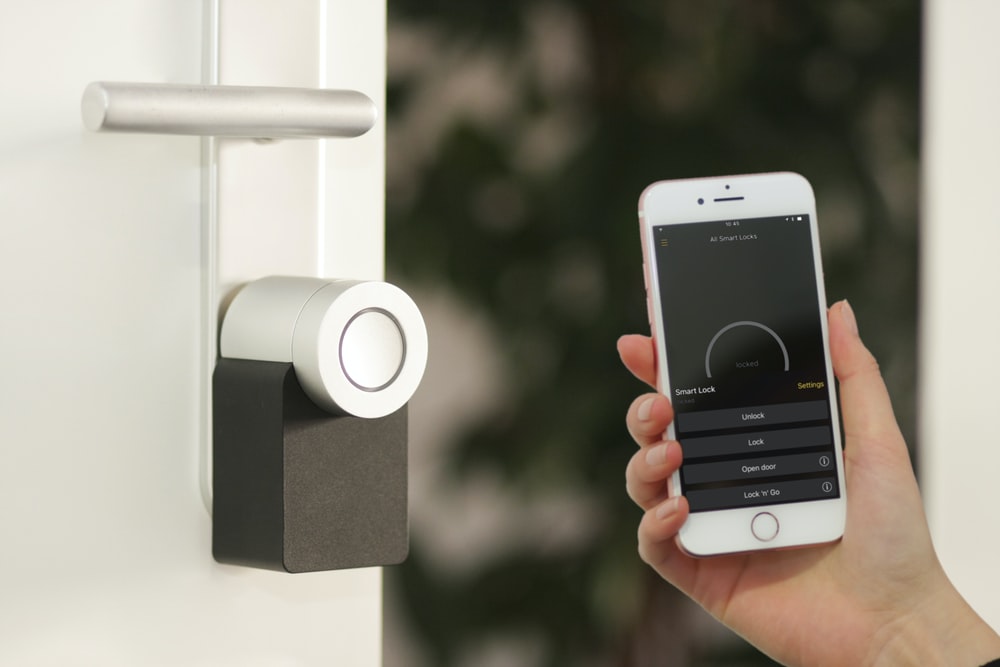 BROKEN PLAN LIVING
Open plan living has been an on-trend, popular feature in modern home design for so long now that we wonder if we can even call it 'on-trend'. From spending more time in the kitchen to hosting dinner parties, this kind of style promotes a live-work-dine space that helps you make the most of your home.
Us Brits have been embracing multi-functional rooms for a while now. However, just like having a selection of small and cramped rooms, open-plan living has its downsides and isn't for everyone. Now that we're spending more time at home than ever before, specific areas for dining, cooking and relaxing are becoming increasingly popular, and a new, ultra-modern concept has emerged which draws a clear dividing line between 'home' and 'work' in an open plan space. It's called 'broken-plan living',
Broken-plan living has emerged as domestic design compromise due to the potential pitfalls that could be realised from pursuing an open-plan living project while everyone is working and studying (as well as, of course, living) from home. The idea is to retain all the things you love about open-plan – particularly the light and openness – while at the same time zoning the space to allow for more privacy should you need it.
This zoning occurs via modern dividing features, such as a two-tiered kitchen island, semi-permanent partitions, half walls and sliding doors. Lovely stuff, indeed.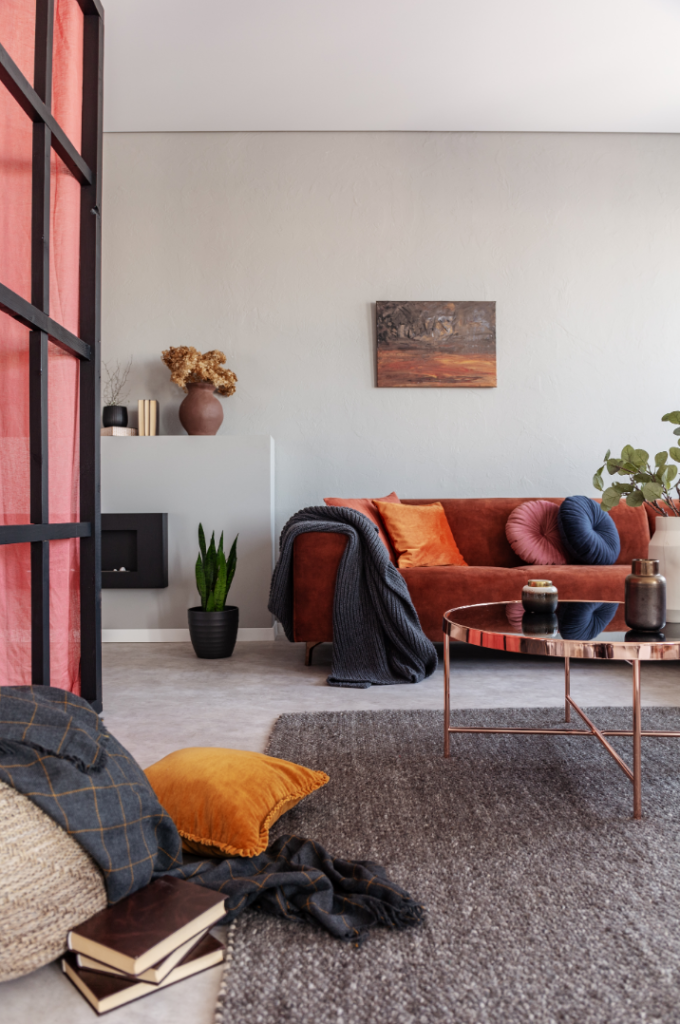 SWITCH TO SUSTAINABLE ENERGY
Creating more renewable energy is a priority for many of us. And here's the thing; you don't have to wait to go green and enjoy sustainable energy; you can do it right now by producing your own energy.
While solar panelling might seem like super-advanced, high-profile tech, it is becoming increasingly accessible and anyone can install panels on their property.
While initial costs are high, solar panels not only reduce your environmental impact, but can also save you hundreds on your utility bills. With a lifespan of 25 years or more, they'll help you save the planet and save on bills, too. Or, you could simply consider switching to a renewable energy supplier. Yes, it will probably cost more than those burning fossil fuels for your electricity and gas, but the reductions in your carbon footprint will be considerable. 
SIGN OF THE TIMES
The definition of modern means relating to, or characteristic of, the present or the immediate past. Last year saw incredible disruption to our daily lives and with repeated lockdowns, it meant people spent more time in their own four walls than ever before. 
Suddenly we're all conversant in Zoom, the best antibacterial wipes on the market and how to microwave our letters to sanitise them, and frankly, it all feels a little unfamiliar.
Familiarity and comfort has been found, however, in the home. The role that design has to play in being an instigator of physical, physiological and psychological wellbeing has become more clear than ever. As such, the design and layout of your home can transform your outlook, cultivating calmness and comfort when done right.
Whether this comforting domestic space is achieved via modern touches or age-old, tried and tested techniques is up to you, but what is clear is that our relationships with our homes have never been more important. Perhaps the biggest upgrade you can make right now is to make your home more tranquil and serene. Fortunately, we can help you with that, too; here are 5 IDEAL ways to make your home an oasis of calm.