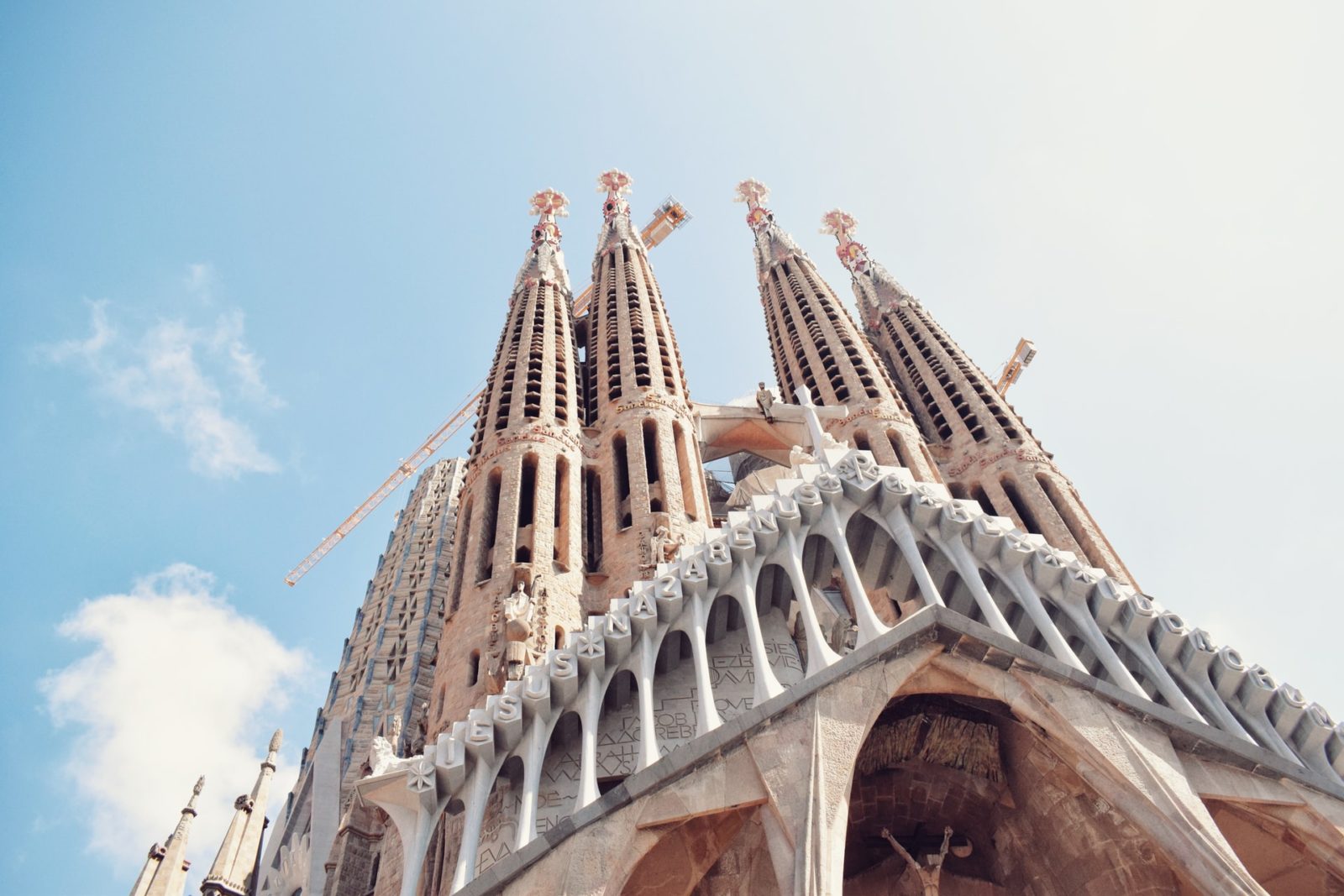 Barcelona, the capital of Catalonia and one of the world's cultural juggernauts, is revered as a treasure trove of architectural gems. In fact, it boasts nine UNESCO heritage sites, all of which reflect the rich history of the city.
The two most common architectural styles in Barcelona are gothic, originating from the medieval period, and modernism, a movement born at the turn of the twentieth century and led by Antoni Gaudi. This new style favored curved lines and parabolic arches and the use of various media in color, such ironwork, glass, and stone.
With so much to do in Barcelona, it might be hard to fit it all in. Let's narrow things down, then, and make penning your itinerary as easy as possible; here are 5 must see places on the IDEAL architectural tour of Barcelona.
CATEDRAL DE LA SEU (CATHEDRAL OF BARCELONA)
The Cathedral of Barcelona is an exemplar of classic Gothic architecture and one of Barcelona's must see attractions. Housed in the heart of the hip Gothic Quarter (Barri Gotic), and accented with gargoyles, ornate sculptures and pointed arches, it was finished in the 15th century and is dedicated to the patron saint of the city, St. Eulalia. Here, you can go on a rooftop tour, admire the skyline, and try to find the 13 geese around the cloister that represents each year of the martyr's life.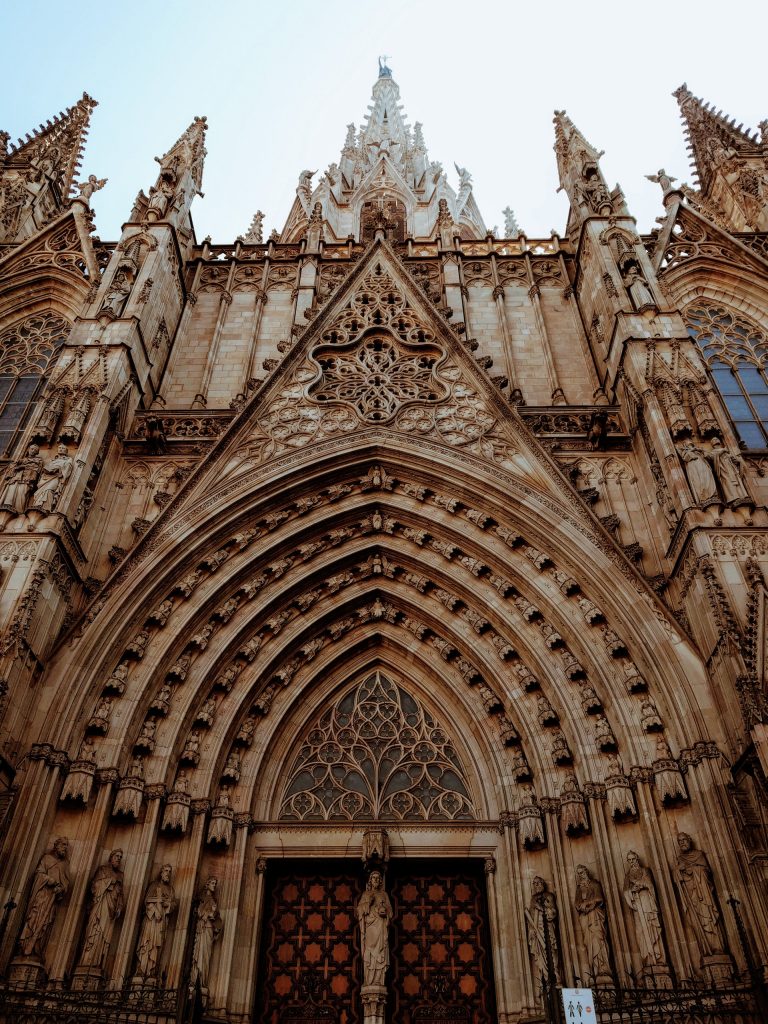 LA SAGRADA FAMILIA
The most visited site in Spain, drawing millions of visitors every year, La Sagrada Familia is a spectacle and a half. Actually, a half would be a succinct description; it's a work in progress in a constant state of improvement, predicted to finally be complete in 2026.
It was designed by Gaudi and constructed based on plans reproduced following his death after the originals were destroyed. Intended to be a beacon to the Catholic faith, Gaudi's design emphasizes theology, boasting towers to represent the apostles, evangelists, Christ, and Mary; the sculptures of Jesus' life; the stained glass windows; and the interior spirals resembling a forest canopy, blending nature and the divine. Grandiose is an understatement here; La Sagrada Familia truly needs to be seen to be believed.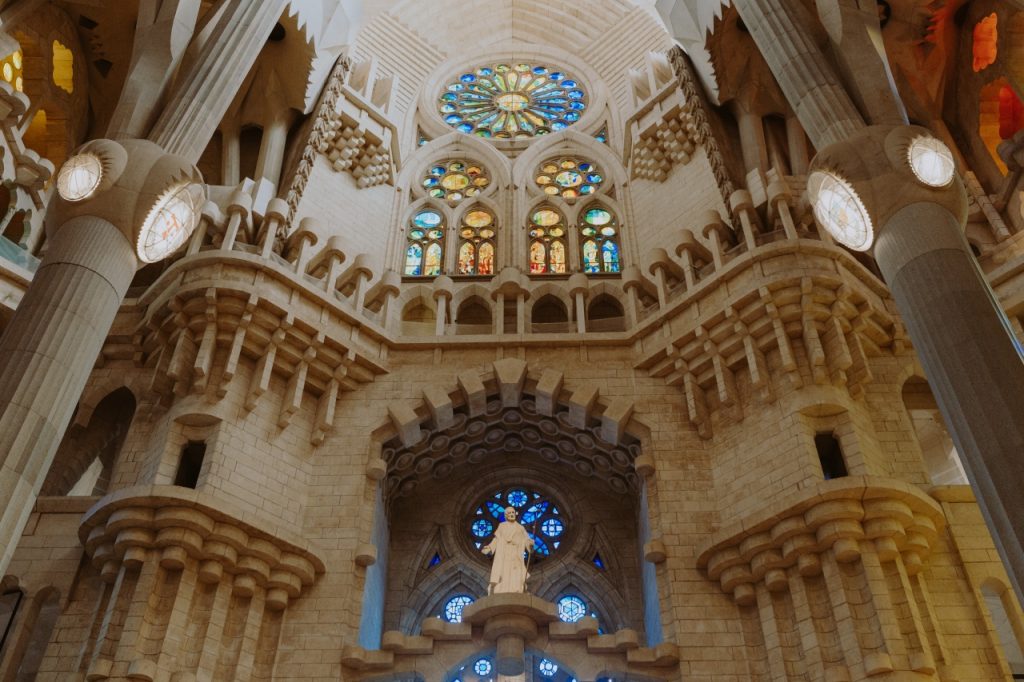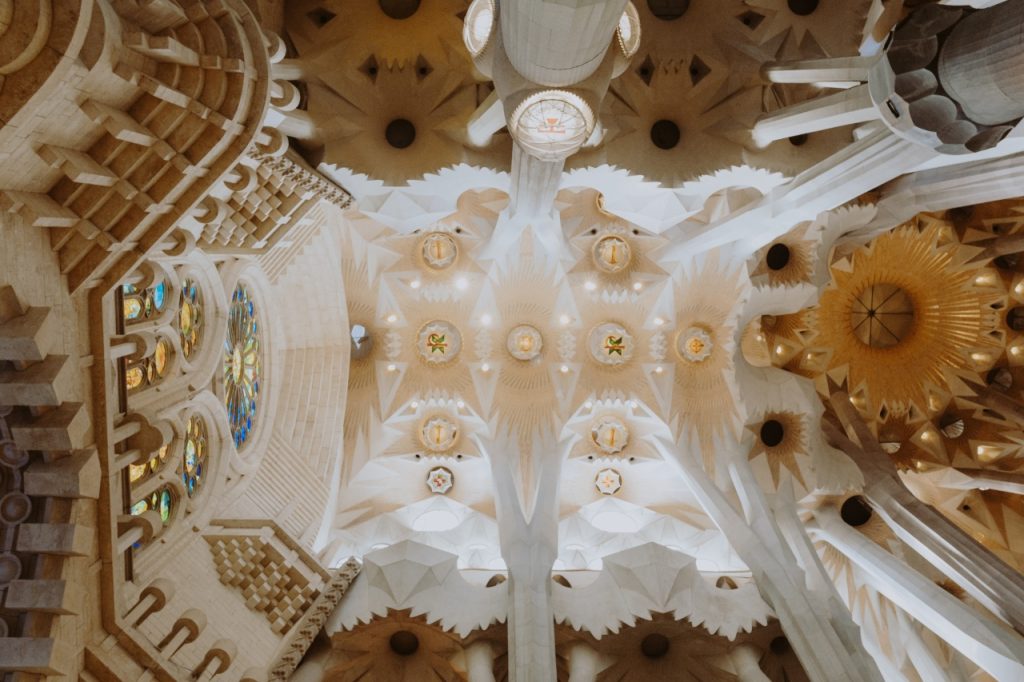 CASA BATLLO
Casa Batlló is widely regarded as Gaudi's masterpiece. It was a home renovation project turned into art, seemingly alive and in motion with its wavy facade and mosaic of coloured glass and ceramics. It has been called as the house of bones because the balconies have an osseous structure, as well as the house of the dragon because of its roof, which looks like the glossy, scaly hump of this mythical creature. All these and more make the building seem as if it belongs to a land and time far away. The fact that it stands in the heart of bustling Barcelona only serves to emphasise this juxtaposition between fantasy and reality even more brilliantly.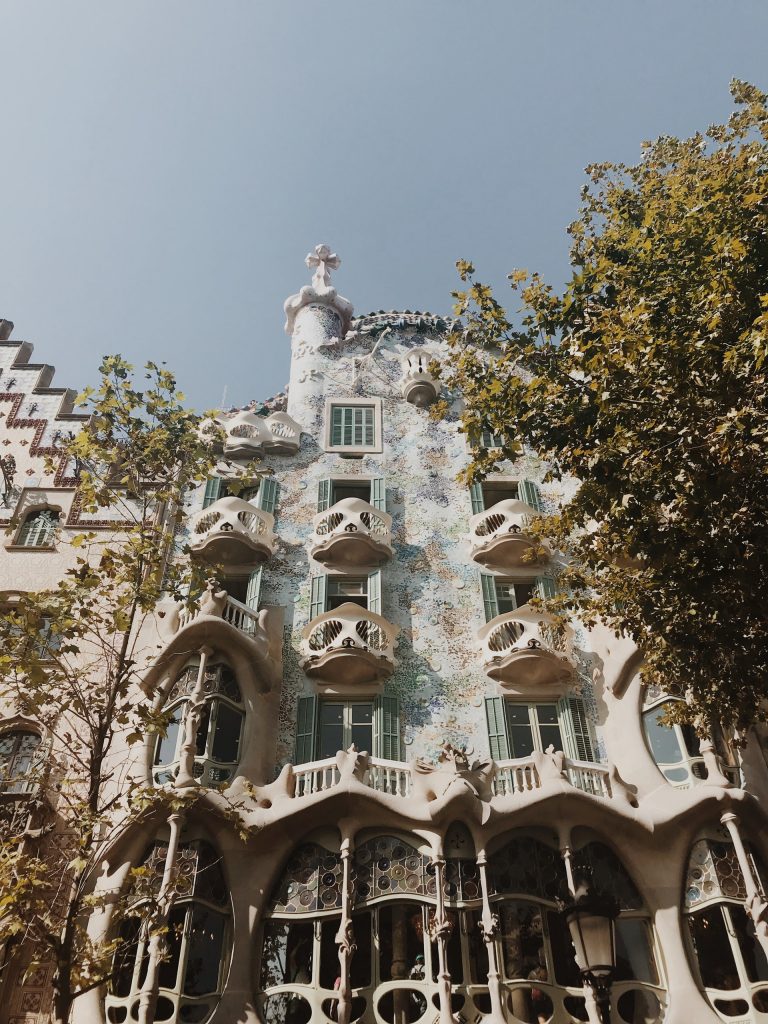 PALAU DE LA MÚSICA CATALANA (PALACE OF CATALAN MUSIC)
The only auditorium in Europe to be fully illuminated by natural light during the day, the Palace of Catalan Music is a gorgeous structure as revered for its architecture as it is the musical masterpieces it plays host to. It is lavishly decorated according to Spanish and Arab influences, and is said to be the 'architectural jewel of Catalan Art Nouveau'. With a stained glass ceiling, three-dimensional paintings, and an elaborate proscenium, seeing a classical concert here as elegant an occasion as you're going to find.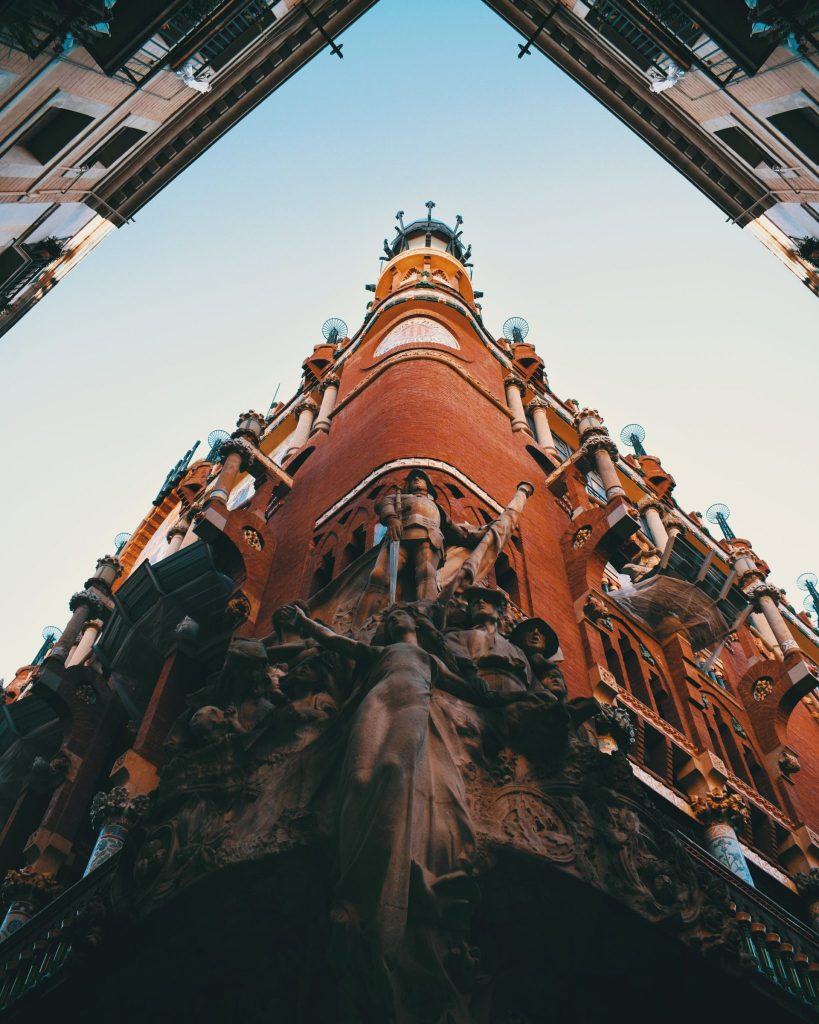 SANT PERE DE LES PUELLES
If you want a glimpse of the former ancient settlement of Barcelona, visit the Sant Pere de les Puelles church. Though it was largely destroyed by invaders before the end of the first millennium,many artefacts remain; one of the bell towers, the pre-Romanesque Greek-cross floor, and the Corinthian columns. Fantastic.
Yep, the breathtaking city of Barcelona certainly has plenty more exciting things to offer than simply what's on this shortlist – the National Museum of Catalan Art, Park Güell, Casa Mila, and the Manzana de la Discòrdia, to name a few. While the best way to explore a city is to get lost in its streets and culture on foot, we hope this guide helps you narrow down your search to the essentials.