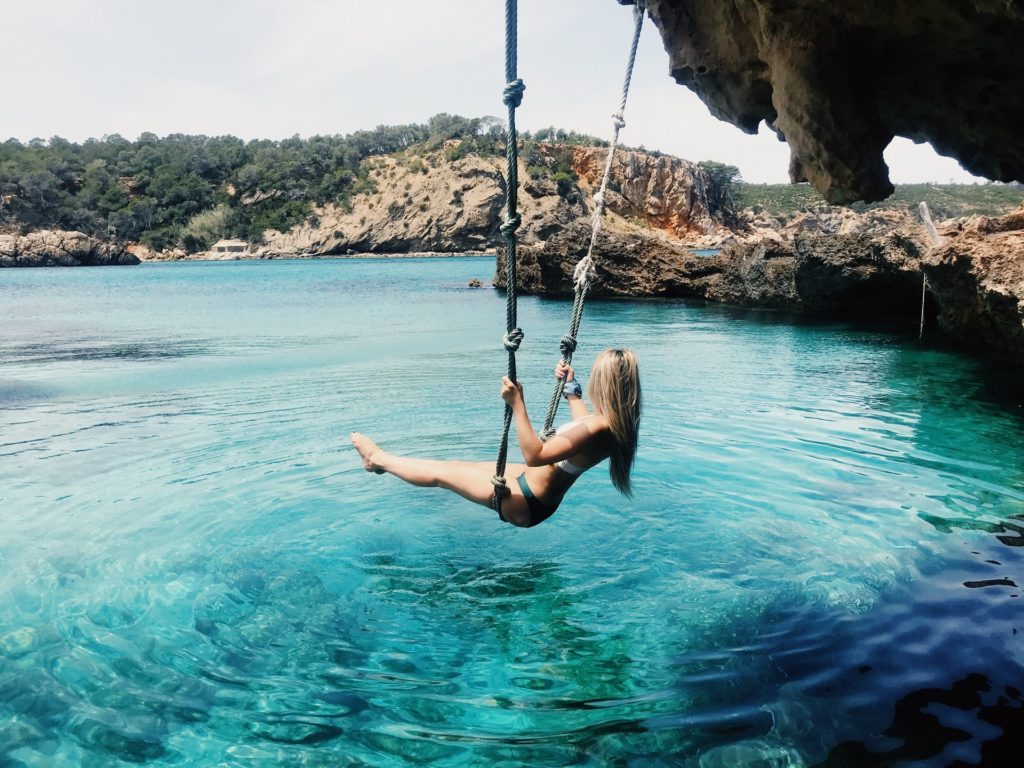 Ideal for those looking to explore the other side of the party island.
It's a rite of passage into middle age for so many. Amnesia becomes a vaguely quaint forgetfulness. Pacha transitions into a passion for gardening and that sense of Privilege felt in your younger years changes into a gratitude for continued health and wellbeing.
When Black Coffee becomes a green tea, and you're downward dogging to Enya rather than down'n'dirty to Guetta, well, it's time to accept your partying days are beyond you.
But more and more of us who have hung up our dancing shoes are realising we're still drawn to the world's most famous party island. The magic is still very much there, in myriad other ways. Yep, it's still eminently possible to have a fantastic time on the White Island without a month long comedown to follow. Here's how; our 5 of the best ways to unwind in Ibiza, IDEAL for those looking to explore the other side of the party island.
NATURE WALKING
Ibiza is blessed with some truly stunning scenery, and though of course the focus of that falls on the splendid beaches, there's some cracking landscapes to be found inland, too. Best explored on foot, the hiking trails encompass mountains, rugged grassland, caves and plenty of coastline.
For hiking enthusiasts looking for somewhere remote, the island's north is where you should head. The Es Sanar beach to Sant Carles church trail takes in approximately 12 kilometres of manageable terrain and spectacular views, and around three hours of your time.
Alternatively, the island's most famous 'secret spot' (an oxymoron and a half, we know) is Atlantis, found on Ibiza's south west. This secluded cove can be found in the Cala d'Hort nature reserve, and as such, makes for a fantastic day of hiking and exploration.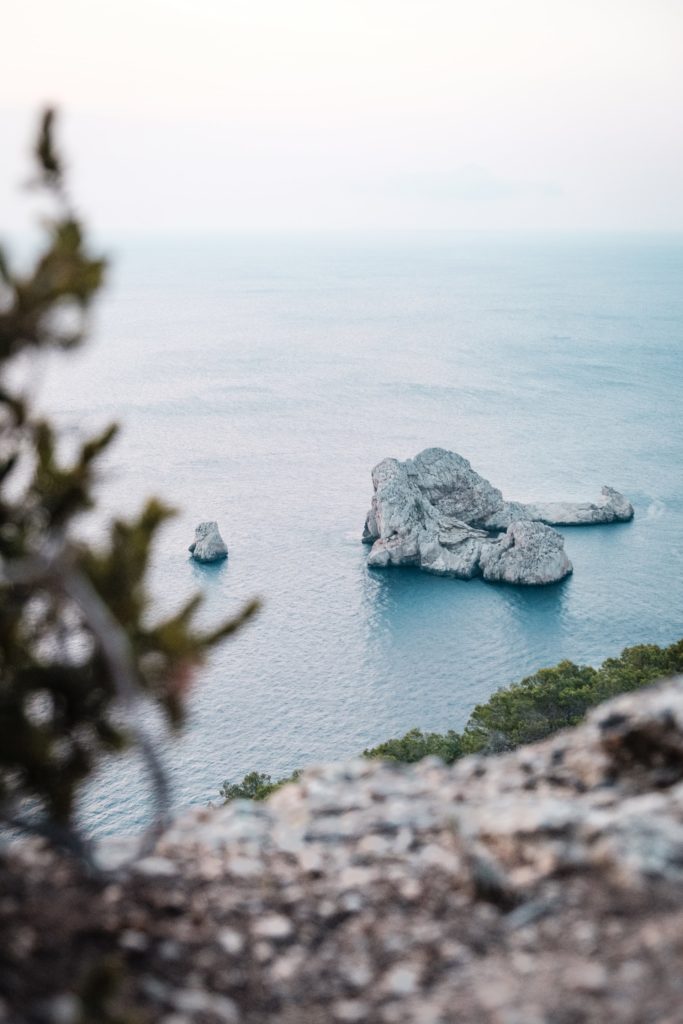 GO ON A YOGA & WELLNESS RETREAT
The perfect antidote to years of sore limbs and sorer heads acquired on Ibiza's dancefloors, it seems like every DJ and his dog has moved into the yoga and wellness world. Not that we're judging; Ibiza provides some of the finest yoga retreats on the planet, poised to serve everything from absolute beginners to those who can twist themselves several shades of pretzel. 
On the perenially peaceful northern side of the island, Mojo Rising Yoga is perhaps our favourite retreat on the whole island, with blissful views of the Mediterranean to enjoy during your practice, and gorgeously appointed guest rooms, a swimming pool and a 'soul kitchen' cooking delicious, wholesome food each day. Bliss.
STROLL THE VINEYARDS OF CAN RICH WINERY
Hey, just because we're taking it easy and not gurning our way through the dancefloors of Ibiza's superclubs anymore doesn't mean we can't enjoy a drop or two on our holiday. In fact, we're pretty sure the title of this article mentioning 'unwineding', right?
Hmmm. scrap that last paragraph. Anyway, to combine that spirit of getting out there and amongst nature with the desire to have a glass or two, consider taking a tour of the island's vineyards. Our favourite is the Can Rich Winery, on Ibiza's west coast. These wine wizards do everything organically in their Buscatell vineyards, without chemicals or fertilizers, and combine local and imported grapes to produce to truly great bottles. The site is also home to over 3000 olive trees, and they press their own extra virgin olive oil on site. Let's just say the receivers of any souvenirs from your Ibiza trip are very lucky indeed!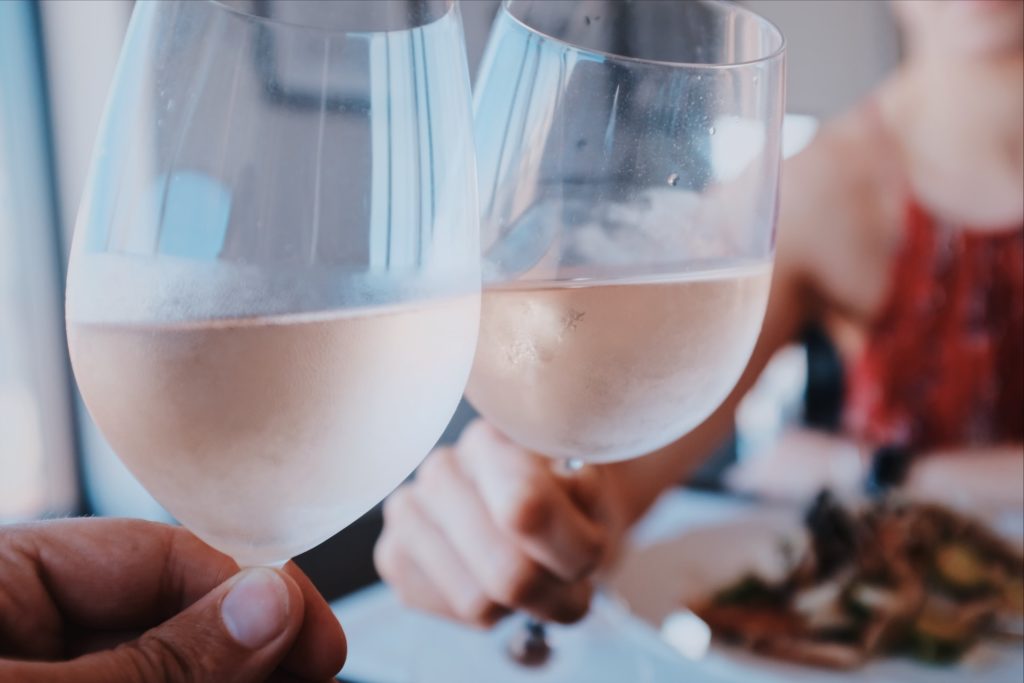 FIND PEACE IN FORMENTERA
A popular day trip from Ibiza, you can get to this smallest of the Balearic Islands by ferry in around half an hour from the south side of the island. It's certainly worth the journey; it's a laid back, unspoiled place to spend time with pristine beaches aplenty. Indeed, Formentera is the perfect tonic after spending time in the hustle, bustle, buzz and bluste of Ibiza. 
There's a bohemian vibe here, with plenty of cute coffee shops and fish restaurants to keep you refreshed and fed. We particularly love Fonda Pinatar, a lovely little seafood eatery with outdoor tables, cooking the catch of the day with little fuss and lots of flavour. It's just a ten minute taxi ride from Port de Formentera (La Savina), where your ferry drops you. Alternatively, you can hire a motorbike from the port and explore the island on two wheels. Heaven!
KICK BACK ON CALA XUCLAR
In the relatively secluded and peaceful northern side of Ibiza sits Cala Xuclar, a horseshoe-shaped bay which is said to be the last vestige of proper sand-based solitude to be found on the White Island. Something to savour, then.
Should you be looking to escape the tourist throngs and enjoy some respite from the 24 hour madness of Ibiza Town (it's about as far from here as geographically possible within the island), then it's to Cala Xuclar you should head.