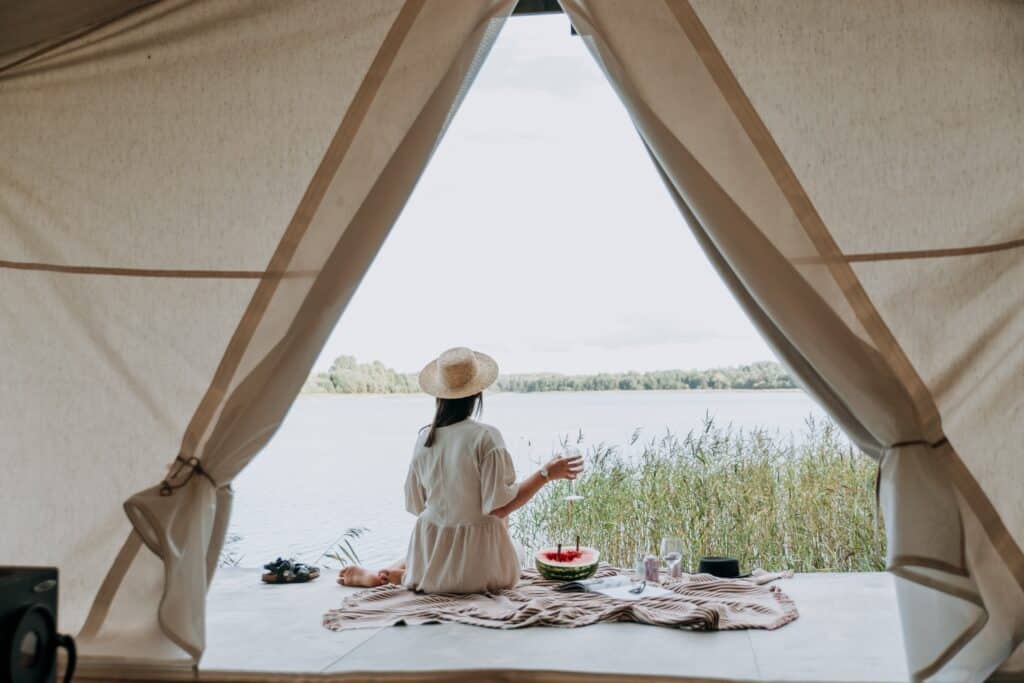 Ideal for those wanting to capitalise on Britain's love affair with glamorous camping.
Last year, summer staycation searches and bookings were up by a third in the UK, and with the Great British outdoors at its most splendid during these months, it's easy to see why. Blessed with gorgeous countryside, a varied, interesting landscape, and hiking, rambling and wildlife watching opportunities aplenty, it seems that the United Kingdom comes into its own the more rurally you venture.
That said, us Brits don't exactly love to slum it. Sure, we like to imagine nights spent under the stars, wearing nothing but leaves, bathing in lakes and catching supper with our bare hands, but in reality, we all love a little comfort.
Many entrepreneurs realise this and have alighted on a magic formula for staycation success; glamping. If you're considering getting involved, there are first a few key considerations you should bear in mind. These are those; our 5 tips for setting up a successful glamping business, IDEAL for those wanting to capitalise on Britain's love affair with glamorous camping.
SEEK PERMITS & PLANNING PERMISSION EARLY ON
Here's the good news; most local authorities want to develop and diversify tourism in their area. Since glamping is considered an incredibly sustainable, low impact form of holiday accommodation which allows visitors to see a region at its very best, most local councils are keen to encourage more dedicated glamping sites in their jurisdiction.
That said, the application process is likely to take a few months at a minimum, so it's crucial you start seeking any permits and planning permission required early on. To achieve the necessary permissions, it's likely necessary to present a plan which doesn't occupy any National Parks, Heritage sites or any area considered a greenbelt; the decision if you do choose to potentially pitch your business there is likely to be a negative one.
Instead, it might be more prudent to envisage your glamping business' premises on agricultural land, since the National Planning Policy Framework makes allowances for these businesses to diversify into other channels. Perhaps most importantly, local councils are almost certain to reject your application if there are underlying access issues to your proposed site; make sure there are clear, distinct roads and thoroughfares linking it to the wider community in your plans. Most agricultural land comes with access as standard.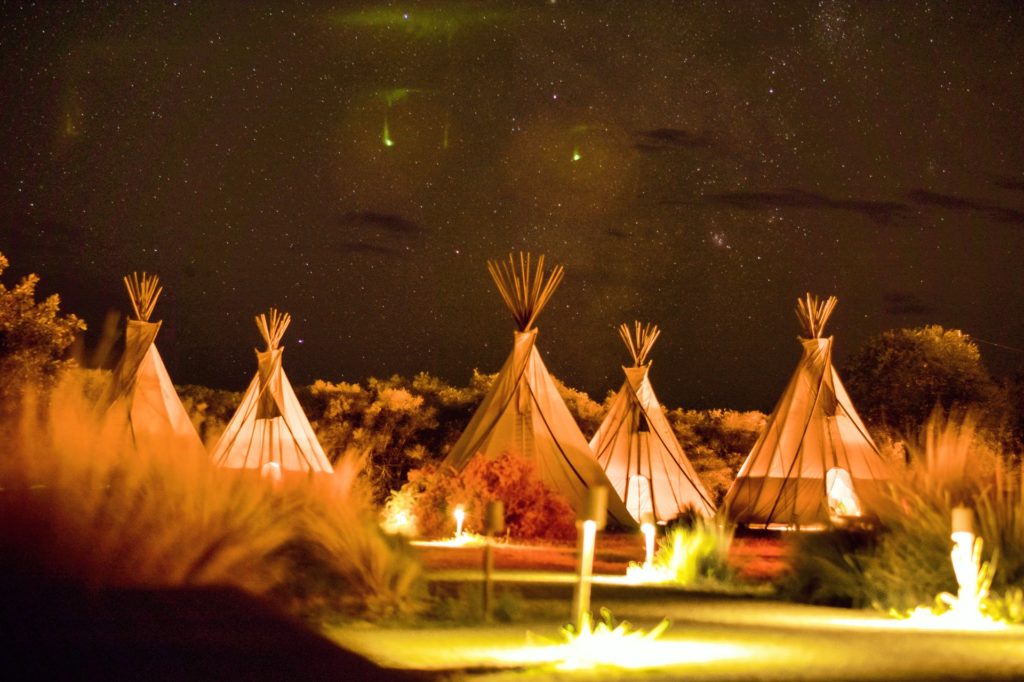 IT'S ALL ABOUT THE ABODE
Glamping is, of course, defined by the type of accommodation you offer. It has to be several notches up from a pitched tent in terms of comforts and amenities, but it still has to have an free-spirited, outdoorsy soul to make it worthwhile and unique as a proposition.
So, the kind of glamping abode you offer is what is going to set you apart from the competition, both in terms of other glamping offers in the local vicinity and the region's competing holiday accommodation as a whole. Yurts, huts, treehouses, ecopods, the iconic bell tents, shepherd's huts and traveller caravans…..the aesthetic considerations are diverse. That said, it's vital that you factor some original aspects into your design to stand out; the more creative and unique the better when it comes to designing your glamping accommodation. Otherwise, punters may be left wondering why they didn't simply stay in a hotel.
To really channel the correct energy, of comfort combined with a connection to nature, consider hiring an architect to design a micro holiday home. Since this is the defining feature of your glamping business, it's an aspect that needs to be right aesthetically, designed with sustainability at the forefront of your thinking, and workable within a tight budget. Deferring to the professionals here will likely save you money in the long run.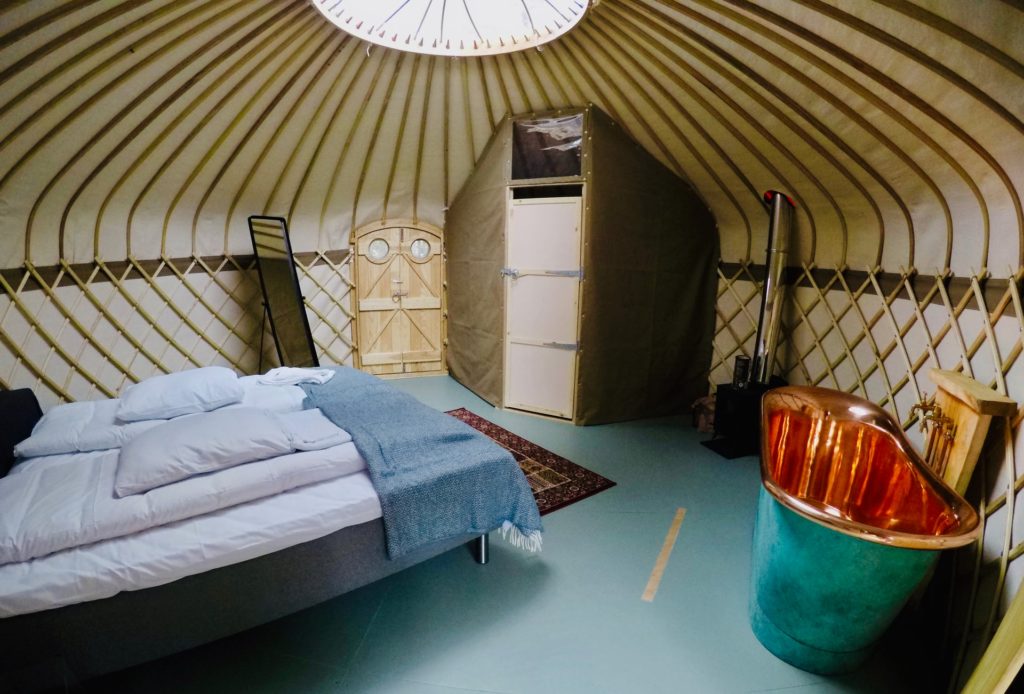 NATURAL ASSETS
We've already spoken about offering that unique glamping structure which differentiates you from the pack. But even more than the type of accommodation you offer, people choose to go glamping because of its connection with nature. Channel the energy of a symbiotic relationship between 'tent' and terrain and you've hit upon the magic formula for a successful glamping business, we think.
Those who choose this type of accommodation are looking for that 'sleeping under the stars' ethos, and as such, want to feel as connected to nature as possible. Since this right here is luxury outdoor living, you need to offer a fantastic location which boasts natural assets – woods, a gorgeous lake or lagoon nearby, or house your site as close to the coastline as is allowed. When you're in and amongst such gorgeous natural beauty, make the most of it! The rest, we think, writes itself.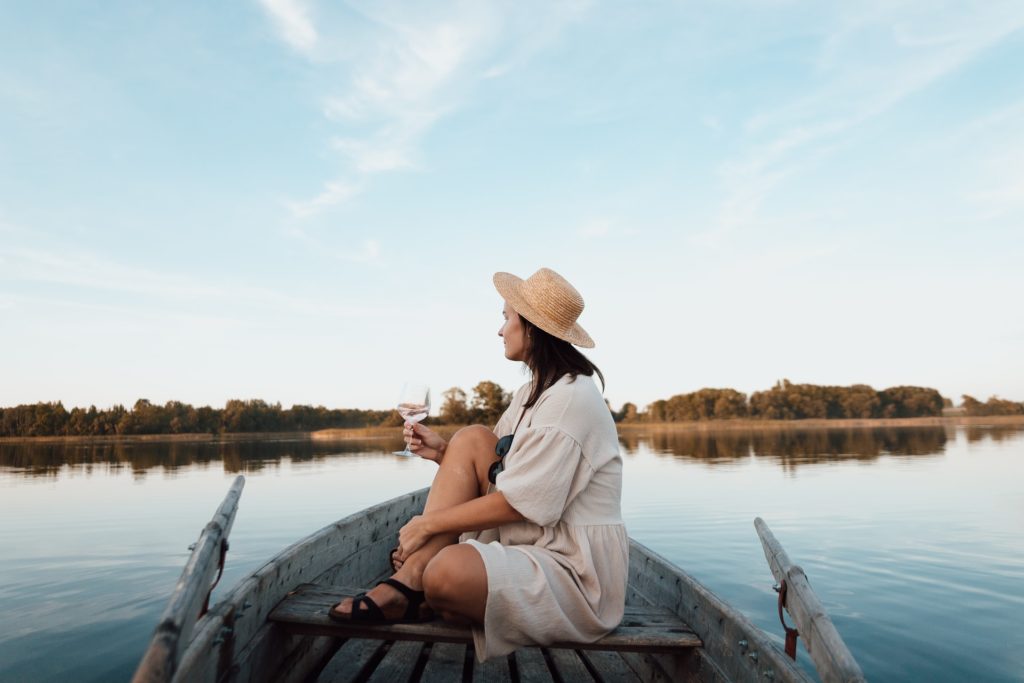 THE LUXURY EXTRAS
Actually, we have to write it. And if you're intent on channeling the glamorous bit of 'glamping' – and charging prices to match – then you're going to need to bestow your potential plot with luxury features which elevate things from the good to the great. The last thing you want is punters to think that they've been short changed. If at any point they wonder if 'normal camping would have been just as good', then you've done it wrong, and repeat custom is unlikely.
Stand out. Some of the most premium glamping sites offer a hot tub or sauna as standard, and this is a succinct, surprisingly inexpensive way to symbolise 'luxury'. To further define yourself as high end, consider outfitting your accommodation with ensuite bathrooms, hot outdoor showers, plush beds and luxe linens. And just because this is, in essence, a glorified camping experience, doesn't mean that certain elements of hospitality should be ignored. To really differentiate, provide daily housekeeping and offer a turndown service; that little suggestion of luxury which really stands out in the rural, outdoorsy setting.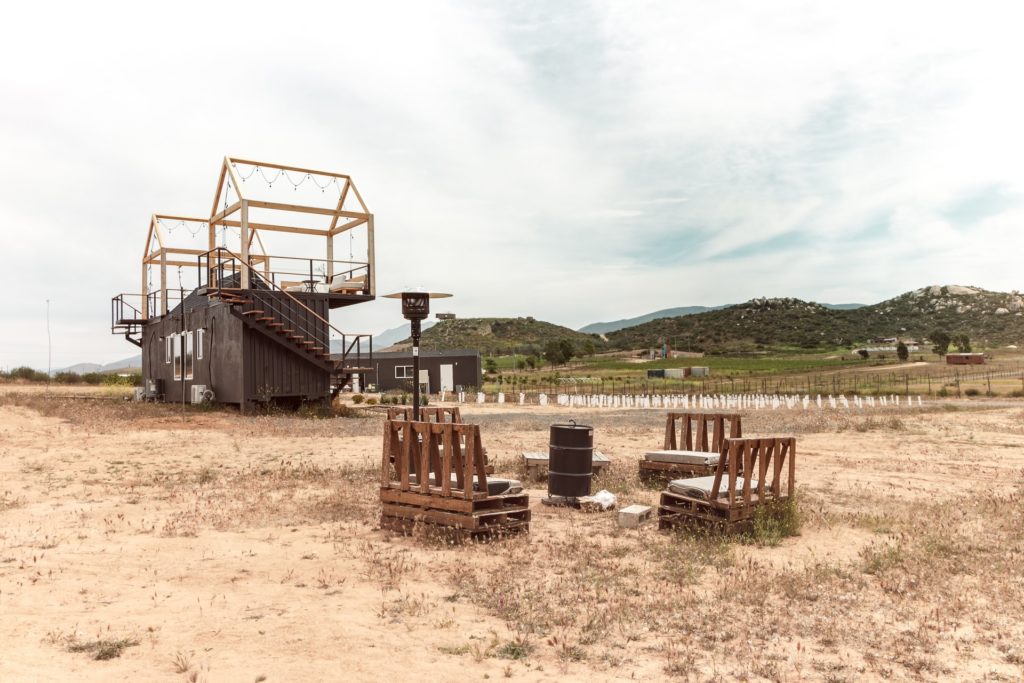 CONSIDER A THEME THAT MEETS A NEED
Though the core ingredients of great glamping are clear; nature, comfort and a sense of tranquility, you'd be surprised at the divergence in what people want and expect from their glamorous camping experience. Some may be after a secluded space – somewhere to renew and recharge – while others may want a more social space where they can throw a party and get loose.
While the temptation might be there to cast your net wide and 'please everybody', with the proliferance of glamping within the UK staycation sector recently, we'd actually recommend pivoting to a theme of sorts, to differentiate, stand out and offer something unique.
Should you be wanting to corner the wellness market, for instance, offer free morning yoga classes, an extra tent for meditative moments, and fresh fruit smoothies supplied each morning. If it's more of a festival atmosphere you're going for, consider investing in a decent PA system, and have a bar on site.
In harnessing the power of nature, channeling that relationship between comfort and nature, and by focusing on details specific to potential punters' needs and wants, there's no reason you can't make your glamping business a success. Good luck, and care to invite us to stay sometime?