You've probably heard from the mouth of anyone who wears a watch with regularity the immortal words; 'I feel naked without it'. As such, an insight into the functionality of the modern day timepiece; not so often for functionality – you have a phone for that, of course – but more as an item of aesthetic value. Yep, a watch is as much an expression of personality and preferences than it is an item to tell the time. With that in mind, here are 5 tips on choosing the IDEAL watch for you lifestyle.
CONSIDER THE OVERALL STYLE
You have likely heard of sports watches, or perhaps have seen the subtle class implied through the wearing of a luxury watch. Before anything else, it's a good idea to figure out which style of watch is best suited to your needs. Are you content with a casual watch that you can wear wherever you go? Do you wish to convey your exquisite taste via a luxury piece or your lavish lifestyle with a bit of bling? Do you lead an active lifestyle, and are in need of precision time tracking features and durability? Ask yourself these questions to narrow down the precise style of watch you're seeking, before you hone in on the finer details and functionality of your timepiece.
WATER RESISTANCE
While most people are content with owning a watch with minimal water resistance just to prevent damage from the odd splash of water here and there, there are others who enjoy the extra protection afforded when they shower, swim, bathe – or perhaps even dive. In such situations, it's vital to check the small print for the level of water resistance provided, and at what depth. If not – and without wishing to rain on your parade – you may end up being disappointed the next time you're caught in a thunderstorm or staring a seahorse in the face.
ANALOGUE OR DIGITAL?
Just as some people have a traditional mindset when it comes to their choice of time piece, others prefer one which taps into their techie side. As such, a straight up decision between digital and analogue needs to be taken early in the watch buying process. In short, digital offers a sense of precision and obviously, ever more evolving extras. On the other hand (or should that be wrist?) analogue watches work more like a piece of jewellery, in that they are more pleasing to the eye. Either way, such a watch would benefit from a quality omega deployment clasp – it is all about the little details after all!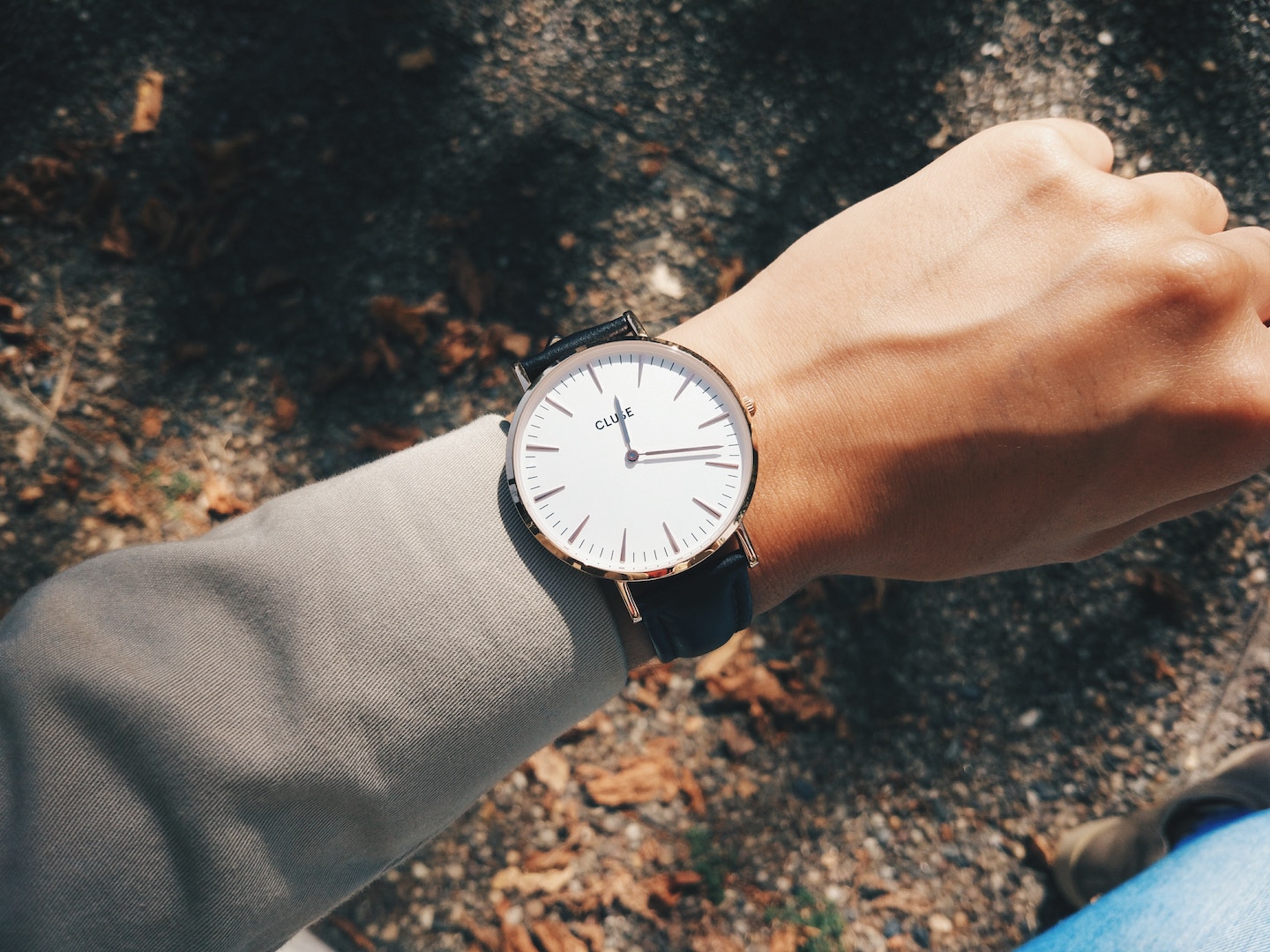 WARDROBE OVER WRIST
When honing in on the perfect watch, it's really important that you consider the colours and styles which make up your wardrobe. As we've already established, your watch is as much about looking good as actually telling the time. But, it's amazing how many buyers neglect to really consider how the watch's look will fit in with their overall sense of fashion. If you like to dress from a minimalist, monochrome colour palette, for instance, then a watch with a tan strap is going to look really out of place and disrupt the whole synergy of your look. And if your look is very much on the glitz and glamour side, then a lowkey casio might not appear appropriate. Essentially, pull your focus away from the watch and think holistically here, we think.
KEEP THE STATEMENT SUBTLE
Yes, we're all about the statement watch. After all, they're an investment and as such need to be a piece that you're proud to wear on any occasion. Versatility, which is found through keeping things subtle and not showy, is the key here. Subtlety of course takes many forms, but as a rule, keep the bling minimal and the golds and silvers reserved for accessorising rather than making up the main body of the piece. Most importantly, keep the watch face size harmonious and in accordance with your wrist size; in general a standard face should be 26-29mm and a mini watch's 23-25mm in diameter.