Travel…is there anything it can't do? Cited as a horizon broadener, matchmaker, world shrinker and mind opener, it's a rite of passage in your younger years that should be treated as a necessity not a luxury. Indeed, studies have shown that taking a gap year abroad can benefit your brain, making you more confident and creative.
That said, and without wishing to put a dampener on the carefree, spontaneous spirit needed for adventure, it's important to be responsible when globetrotting, for yours and the host country's safety.
And this has never been more true than right now, with global travel in a period of upheaval and uncertainty due to COVID-19. With that in mind, here are 5 travel safety tips IDEAL for better peace of mind on your next holiday.
THE 5 PS OF SUCCESS(FUL TRAVEL)
You've heard that 5 p's of success before right? That proper packing prevents poor performance? Sure you have. It's pertinent prior to your trip that you research your destination(s) diligently, thoroughly and completely so you know what you're getting yourself in for, climate-wise, and can pack accordingly.
Whilst you're checking your destination's average temperatures and the duration of its dry season, it's essential you find out – well in advance and just before departure – about any COVID-19 related travel restrictions where you're heading. Be aware that these can change at a moment's notice, so do endeavour to keep abreast of entry requirements in the lead-up to your holiday.
Once you've determined what's required, be sure to check out our space saving tips for packing your suitcase, so you can fit everything in!
CONSIDER CYBER AS WELL AS PHYSICAL SECURITY
Being on the move means you'll likely be using public wifi more often. Or that of a cafe with perhaps a laxer approach to security than you're used to. But just because you're on it more, or the necessity grips you, doesn't mean all norms of secure browsing should go out of the window.
Indeed, you should be extremely cautious about using public wifi with reckless abandon. Check your emails, sure, your Facebook too, but leave anything transactional or balance-checking based to a safer, password-protected, non-shared connection.
Secure travelling certainly involves considering your cyber safety, too, we think, and other precautionary measures apply; verify that the website you're visiting is HTTPS before visiting and consider using a VPN to enable public WIFI connections to be made private.
Beyond enhancing your cyber security, VPNs can also come in useful when travelling as a way of enjoying geo-restricted entertainment, such as on the BBC iPlayer or Netflix, while you're on the move. As such, an investment in a VPN is a no-brainer for travellers keen to keep both safe and entertained online. The best VPNs to use for Netflix include NordVPN, Surfshark and ExpressVPN.
PHOTOCOPY CRUCIAL DOCUMENTS
Christ, we've all been there, rooting around in the bottom of a bag, praying our passport is there. Indeed, that carefree spirit we previously extolled does carry the added of misplacing crucial documents needed for your trip onward. That is why you should always have copies of documents such as your passport, identification card, or driver's license on your person, or at the very least, stashed safely back at your hotel room.
This is even more pertinent in the current global climate, with several layers of bureaucracy added to travel in the form of proof-of-COVID-vaccination, proof-of-negative-test, newly updated travel and health insurance, and, potentially, evidence of booking a quarantine hotel, too. With so many new documents to keep track of, it's a smart move to have backups of everything, both digitally and physically.
Read: 7 important legal documents you should keep safe digitally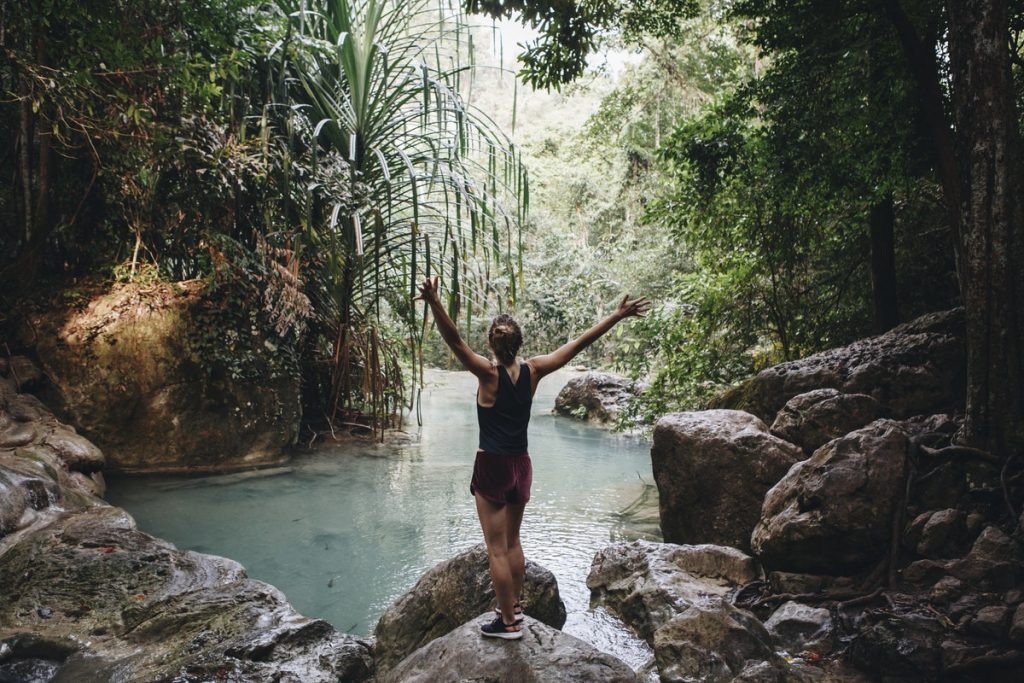 LEARN A LITTLE OF THE LOCAL LINGO
Making friends with fellow intrepid travellers is great, and part of the reason you're out here, seeing the world. Indeed, some friendships for life could be made. But any explorer truly intent on seeing the world doesn't just cosy up with other travellers for the duration of their trip. In doing so, you risk missing out on seeing the 'real' culture of the country you've chosen.
By learning (at the very least) a few phrases – some polite, some playful – of the local lingo, you'll be able to integrate with the people of the city; people who may well offer to show you around, invite you to parties or better still, a meal with their family…and these are the moments where truly great memories are made.
A LITTLE COMMON SENSE GOES A LONG WAY
The biggest mistake you could make in the realm of personal safety when travelling? Perhaps it's exercising too much caution. Because if you approach the whole 'travel' experience looking over your shoulder, you'll miss the beauty of new cultures right there in front of you. Open your arms, heart and mind and you'll be rewarded with a good look at life's rich tapestry. Bon Voyage!