IDEAL for a quick, convenient weekend getaway.
Though the world is shrinking, and global travel to far flung places ever cheaper and easier, we still think some of the finest holidays lay a little closer to home. Yep, that's 292 miles to be exact, and two and a half hours. For us, nothing can beat a weekend break in the city of love, lights and le Louvre: Paris. Living in London, we're blessed with the most simple, savvy way of getting under the sea, but even so (or perhaps because of it) complacency can set in. With that in mind, here are 5 travel tips for your next Eurostar trip to Paris, IDEAL for a quick, convenient weekend getaway.
KEEP STRESS LOW
When comparing taking the Eurostar with flying to Paris, there are a few aspects to take into account. Though the flight is around half the time of the train journey (1 hours 15 minutes in the air compared to 2 hours 30 on the tracks), the time taken enduring airport security, check in, customs and the rest, not to mention travel to one of the more remote London airports, means that in total the travel time door-to-door is preferable on the Eurostar. Departing from central London (St. Pancras) and alighting in Paris city centre, at Gare Du Nord, as well as the convenience and comfort on board the Eurostar, makes the potential extra few euros in ticket price well worth it.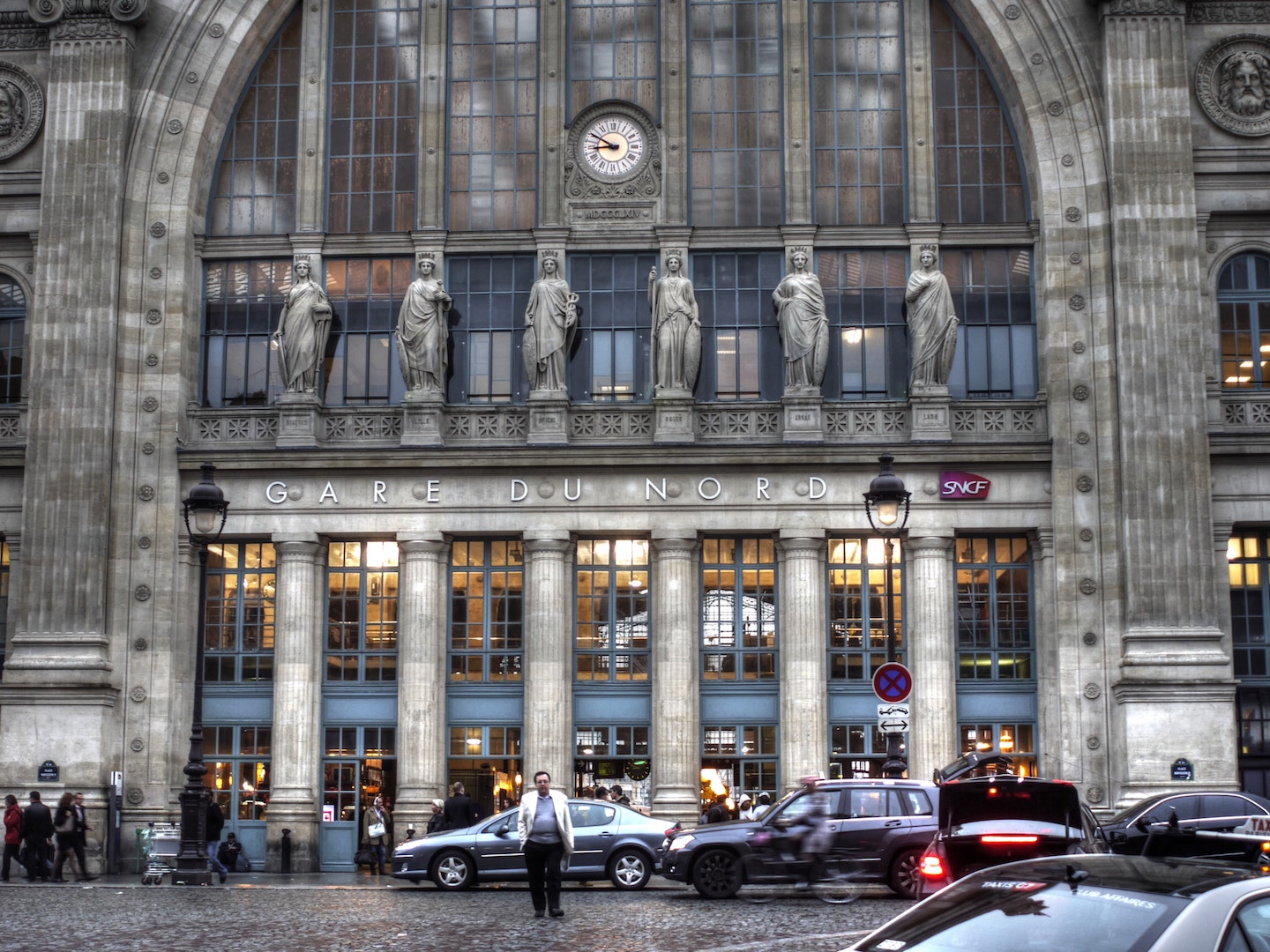 BOOK WELL IN ADVANCE
Speaking of ticket price, fluctuations in Eurostar travel are huge, depending on how far in advance you book. When buying tickets firmly in advance, the train can be just as affordable as a flight across the channel. Indeed, when booking with transport search engine and app Omio, you'll find a whole host of comparative price ranges, perfectly suited for snagging a bargain. What's more, when you take the train to Paris with Omio, you can also have a paperless ticket stored on your phone using Apple wallet, meaning no printing is required; a small but important commitment to the environment. Which brings us on to…
BETTER FOR THE ENVIRONMENT 
With the current discussion of our changing climate heating up, we think every travel decision should be made with the commitment to treading a little lighter at the forefront of its thinking. Sure, big business should bear the brunt of responsibility, but the best thing many of us proletariat can do to reduce our carbon footprint is to fly less. Much, much less. A trip on the Eurostar emits 90% less greenhouse gases than the equivalent flight, so when considering your next trip to Europe, bear this in mind.
CENTRE TO CENTRE
As we mentioned earlier, one of the real bonuses of Eurostar travel is that the stations at either end are truly central and in the heart of things. Make the most of this and use it to your advantage by travelling light, and being ready to launch straight into the action when you arrive into Paris. The charming, oh-so-Parisien Canal Saint-Martin and its adjacent stroll is just 10 minutes from Gare du Nord station, and is lined with some cute cafes and eateries if you want to fling yourself head first into the city's cafe culture.
Should you wish to get stuck in to some seriously fine French cuisine before you even check in to your hotel, then just a two minute walk from the canal is Auberge Pyrenees Cevennes, an authentic inn doing southern French food superbly. Their cassoulet is one of Paris' most famous. Well, that's your afternoon's itinerary written, then.
ONWARDS & UPWARDS
Hey, why stop at Paris? Eurostar travel from London to mainland Europe is set to get bigger and better than ever in April, when direct trains to Amsterdam, both ways, begin. Taking just 3 and a half hours, and with tickets starting as low as €82, we can't wait to experience the convenience of this new journey.
If you're planning the same, check out our 10 IDEAL things to do in Amsterdam for some inspiration!