As travel has been put on hold for the time being, we're instead looking ahead to next year and making plans for where might be fun for a fantastic staycation in 2021. The UK offers some fantastic destinations for holiday-goers, whether you're looking for an action-packed city break or a relaxing weekend at the seaside, there truly is something for everyone. What better time to start planning for that future getaway than now? Because we're all in need of a little escapism right? With that in mind, here are 5 UK staycation holidays for 2021.
IDEAL FOR A CITY BREAK: LONDON
It just has to be the Big Smoke, right? There aren't many city breaks on the planet which pack more of a punch than London, with the variety of activities, entertainment, food and nightlife unrivalled in the UK.
If you enjoy hustle, bustle and a breakneck speed, England's capital has got you covered. There's culture by the bucketload here, too, and the majority of the art galleries and museums are free to enter.
The restaurant scene is also incredibly diverse and exciting, with 67 Michelin stars and several top notch food markets. Any cuisine you can think of, and the capital has got you covered.
If you'd like a sneak preview of some of London's top tourist attractions, check out our guide to 10 landmarks you can visit virtually, from the safety of behind your screen.
IDEAL FOR AN ADVENTURE HOLIDAY: THE SCOTTISH HIGHLANDS
For the thrill seekers, you may (scrap that; you definitely will) want to take a trip to the Highlands, where mountaineering, hiking, cycling, kayaking and sailing (amongst many more activities) are all on your doorstep.
The stunning scenery and wildlife on offer in Scotland are unrivalled – the world over, according to a 2017 survey by Lonely Planet, which named Scotland as 'the world's most beautiful country' – and provide the perfect backdrop to those looking for an adventurous holiday.
You can stay in local B&B's, take a tent and pitch as you go, or even look to stay in one of the local Bothies dotted across this most gorgeous of landscapes.
IDEAL FOR A BEACH BREAK: THE JURASSIC COAST, DORSET
Despite what you may have heard (or lived through) about the Great British gloomy weather, there are some fantastic places around the UK for that perfect relaxing beach break.
The stunning Dorset coast makes for a truly beautiful holiday destination, with some incredible scenery and plenty to do. The UNESCO World Heritage Jurassic Coast gives it that extra edge over other beach breaks, offering fun for the whole family with a day out fossil hunting.
Taking in the famous chalk stacks of Old Harry's rocks on a clifftop walk, with fine views of the English Channel and Isle of Wight visible for its duration. Reward yourself upon its completion by indulging in some fish and chips on the beach of Swanage Town. The Fish Plaice, arguably the best chippy in the area, does all the simple things just right, or if you're looking for a sit-down meal, the Top Deck Oyster and Seafood bar has stunning views overlooking the bay.
There are plenty of places to stay in the area, whether you want to stay in traditional Dorset holiday cottages, a luxury sea view apartment, or even in a caravan, Dorset offers something for everyone.
IDEAL FOR A COUNTRYSIDE ESCAPE: THE LAKE DISTRICT
Endless rolling hills, the peaceful sounds of surrounding nature and a wealth of natural beauty – what's not to love? If you're looking for the perfect countryside escape, then the Lake District could be just the place for you in 2021.
With spectacular scenery and places to explore, along with quaint towns and villages to amble through, it offers a slower pace of life to the cut'n thrust of urban Britain. There are B&Bs and luxury hotels available, so you won't be short of somewhere to stay; but if you're a lover of wildlife, why not research the best wild camping spots and take a tent for the ultimate country experience.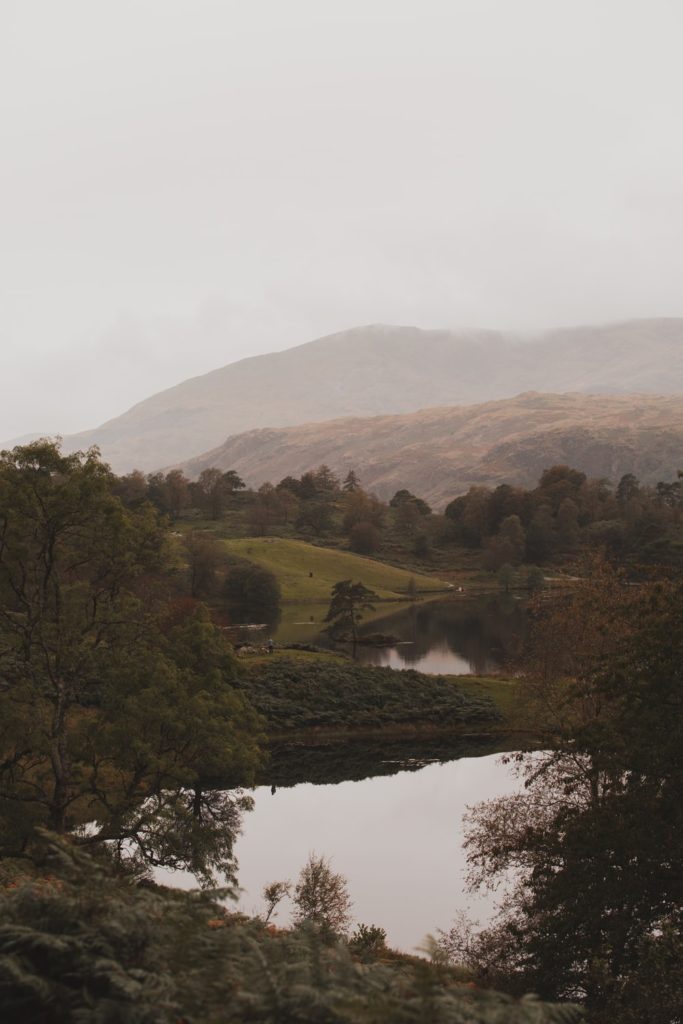 IDEAL FOR HISTORY BUFFS: CHESTER, CHESHIRE
The UK is steeped in heritage with many so many of its towns and cities having cemented their places in the history books. The popular town of Chester is definitely one not to be missed if you're a history buff. It offers plenty of medieval architecture, from the ancient city walls to a Roman Amphitheatre and a 1000-year-old cathedral with some incredible Medieval carvings. There are also plenty of shops, restaurants and things to do, to make the stay extra special.
So, there you have it, some incredible spots to consider around the UK for your 2021 staycation. There's so much to see and do, whilst travel isn't possible right now, it's definitely worth thinking ahead and picturing the places you don't want to miss out on next year!