News just in; the UK government has banned couples who live apart from having sex in tier two and three areas. Couples living together, it seems, are still permitted to do the dirty. But with the stress of a global pandemic causing relationships across the country to suffer, we do wonder how many actually are.
Yep, the national lockdown has led to many established couples falling out of love, with 'dreary chat and no sexual spark' cited by the Guardian as common reasons for accelerated breakups. If you're part of a duo clinging on, hopeful of a thawing in relationships, then fear not; here are 5 ways to reignite the spark in your relationship left cold by lockdown.
TECH A BREAK
Everybody, raise a hand if you've sunken a little too deep into your screens lately? Hey, you! You! Put that smartphone down and your hands up; you've been using that thing way too much. 
Actually wait, pick your smartphone back up, we'd love to keep your attention here…
Yep, those overexcited Screetime Reports have delivered some serious, serial home truths each and every week, but still, we seem to seek solace in scrolling. 
And that has often come at the detriment of our real, physical relationships, particularly with those closest to us. It's so important, then, to give your full attention to the quality time you do spend together as a couple. If you're trying to connect to everybody but your partner via your phone while you're spending 'quality' time together, well, it just sends the wrong signal. Instead, switch yours to aeroplane mode once a while.
DRAW A LINE BETWEEN WORK & PLAY
At first, seeing your partner at home, taking a Zoom call and speaking in an authoritative voice via a business language you didn't understand….well, the thrill of unfamiliarity might have throbbed strongly. 
But on day god-knows-what of #wfh, and you're both still battling deadlines at 10pm, the novelty will certainly have worn off. It's so important, then, for the health of your relationship, to draw that distinction between work and play, so you give yourself time each evening to be in 'couple mode' rather than some cold, cultivated work persona.
Try to set a cut off time (both with your partner and your boss!) each day where laptops are closed symbolically, perhaps even an 'out of office' reply is set, phones are switched to silent, and you dedicate the rest of your day to downtime together. 
DON'T SIDELINE SPONTANEITY
Spur-of-the-moment weekends away are out. Impulsive, romantic meals in your favourite restaurant require masks, giving your data to Dom, and a sense of trepidation. Getting dressed up has well and truly been banished to the back of the closet. 
Yep, working from home, living under lockdown and the rest have truly seen spontaneity suffer, and surprises can certainly be hard to organise when you're both spending so much time in such close proximity. 
Nowhere is this truer than the bedroom, but with a little 'planned spontaneity', such as setting aside times to have sex each day and maybe even investing in a sextoy for couples, you can keep that element of surprise and spontaneity alive, even if you're limited to the four walls of home, and more specifically, the bedroom.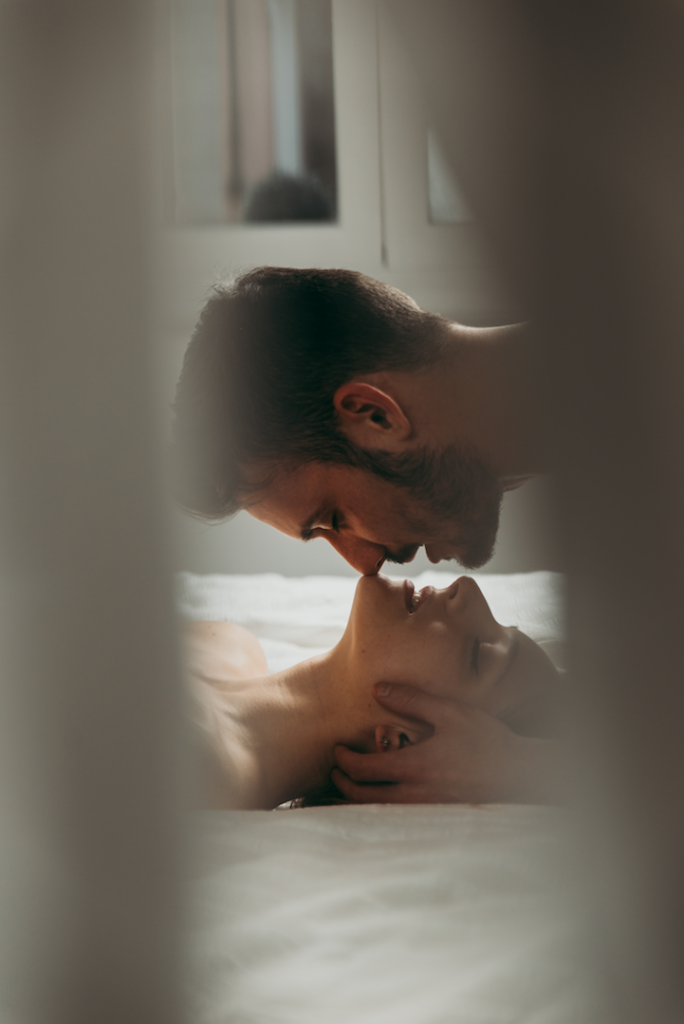 NURTURE YOUR INDIVIDUALITY & LOOK INWARDS
All that time in each other's company, without extracurricular activities or engagement with friends, family and colleagues, has likely left your relationship feeling somewhat insular. We all need an outlet away from our partner from time to time, to nurture that other side of our personality. Do make sure, then, that you're not neglecting your friends (and in turn, your individuality) during this difficult time, as a lack of independence, or even an increase in codependence, may, in fact, be making matters more fraught. 
Take the time to focus on your own hobbies and interests, too, to ensure you retain that individuality which first so appealed to your partner. Doing so will equip you with the tools to deal with the challenges which lie ahead on your own terms, rather than via an over-reliance on your partner. Your relationship will be stronger for it, trust us!
CHERISH EACH OTHER
You guys have made it this far through the stress and strain of a global pandemic. And the fact you've made it to the lower reaches of this article, too, shows that you're serious about saving your relationship. 
Take that as a sign that you want things to improve, and endeavour to value and cherish the moments you do have together. Pay compliments, be physical, even if it's simply a kiss on the cheek, and listen – really, listen – to your partner.
We'll see you on the other side…Good luck!